NIU UQim is the latest NIU scooter launched for the Nepali market.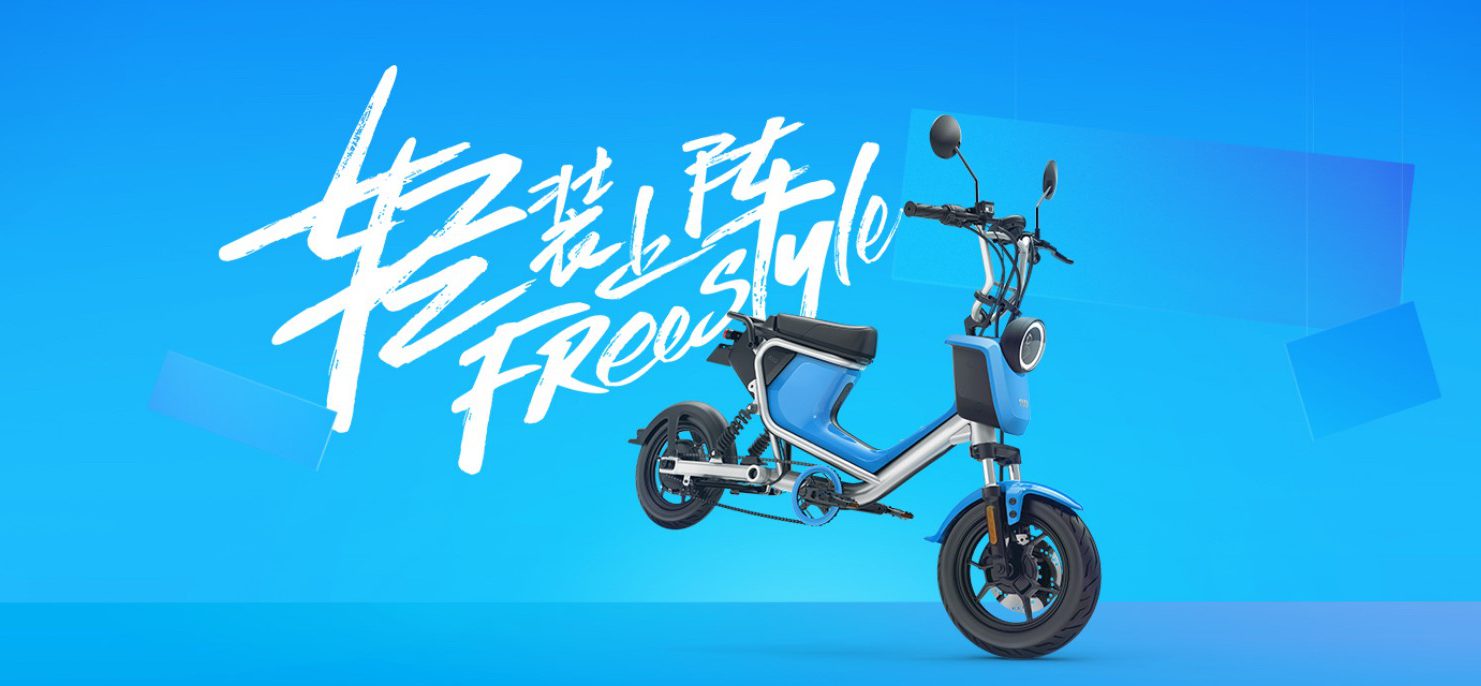 Eco Infinity Pvt. Ltd., the authorized distributor of NIU e-Scooters in Nepal, has finally unveiled something completely different. Over the past few years, NIU scooters came with the same underlining design.
Even the latest NIU MQi+ followed the same styling.
While it did manage to shave off few body fats along the way, it followed the same design principles. But NIU UQim moped will offer something different than the past NIU scooters: a new design and affordable pricing.
Talking about the price, the NIU UQim price in Nepal is set at Rs. 1.45 Lakhs.
With that said, let's take a quick look at the NIU UQim in Nepal along with key specifications.
NIU UQim Specifications
Motor: 600W
Battery: 48V16AH
Peak Power: 400W
Battery Type: Lithium-Ion
Range: 30Km
Top Speed: 32 Kmph
Charging Time: 5 hours
Tyres: 16 x 2.5 – Disc/Drum
Tubeless Tyres: Yes
Ground Clearance: 160 mm
Colors: Blue, Orange, Yellow, White, and Black
NIU UQim Price in Nepal: Rs. 1,45,000
NIU UQim Overview
Design
NIU UQim features an original design, following its core fundamental values.
The styling element replicates the design of the future while meeting everyday needs. It perfects the balance between convenience and style.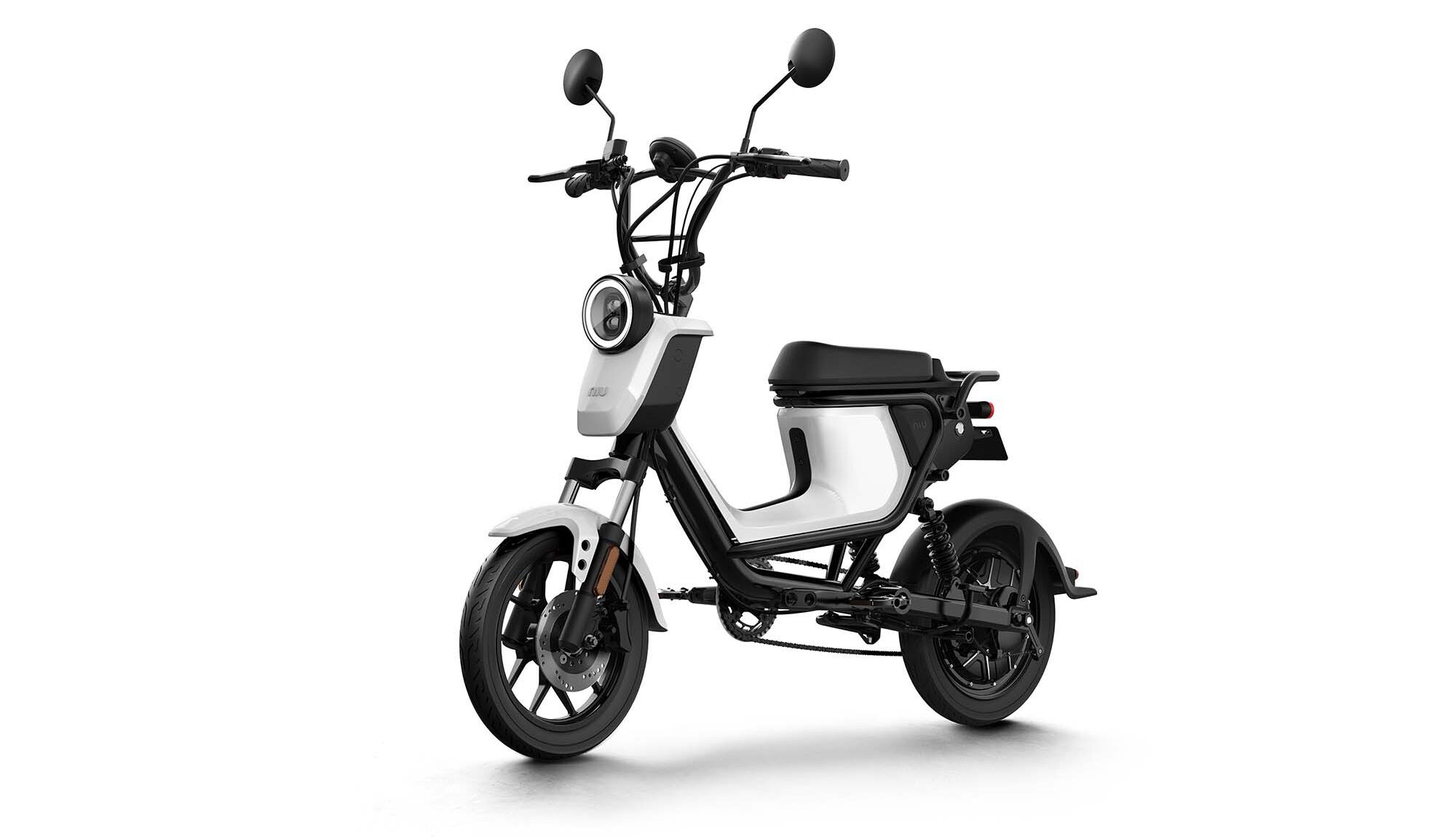 It comes with visually pleasing elements like minimalistic styling, LED DRLs, a unique rear section, and more.
Furthermore, UQim stands out with two key elements: Naked Frame and Color Pop.
Rather than hiding the stell frame, UQim proudly displays it. It offers a rigid connection between the frame and body shell.
With that, the design uniquely stands out from the competition.
NIU UQim is available in five different colors: Blue, Orange, Yellow, White, and Black.
ALSO READ: Project Zero: Price Revealed for Yatri's Nepali Made Electric Bike!
Performance
NIU UQim is powered by a FOCvector motor that can generate motor power of 400W. It comes with a 48V16Ah Panasonic battery. It gets a top speed of 32Km/h with an expected range of 30 Km.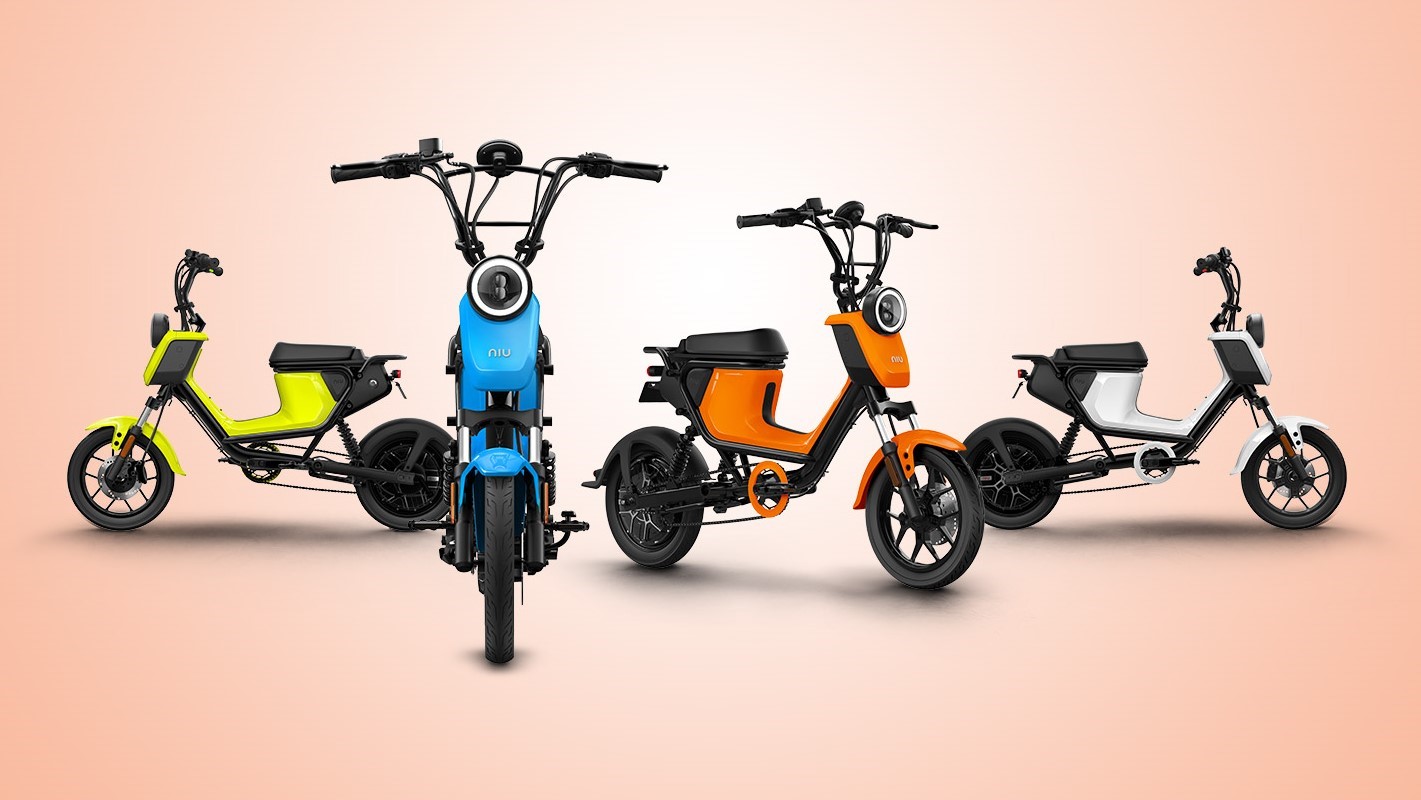 Moreover, the battery is removable with an average charging time of 5 hours.
Additionally, NIU UQim comes with a pedal-assist to improve the range and efficiency.
ALSO READ: NIU MQi+ Electric Scooter Launched in Nepal: Range of 60-75 Kilometers
Features
Like all NIU eScooters in Nepal, NIU UQim is also feature-rich. Here is a quick rundown.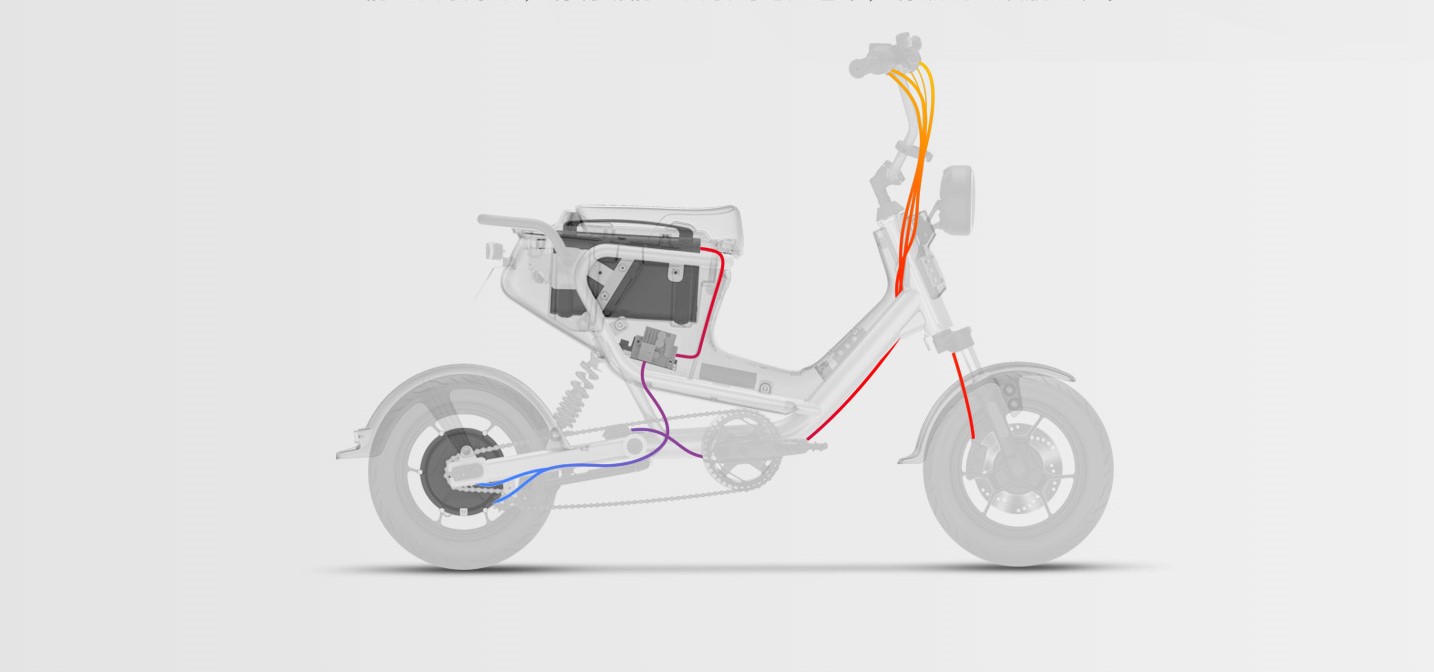 NIU UQim Feature Highlights
Extreme Sports Styling
Geometric Body Design
Naked Steel Chasis
FOC Vector Controller Motor
Halo LED Headlamp and Taillamp
ABS Plastic Paneling
NIU Battery Management System with Energy Recovery System
Keyless Start
Pedal-Assistance
Electronic Braking System with Regenerative Battery
NIU UQim Price in Nepal and Availability
NIU UQim price in Nepal is Rs. 1.45 Lakhs. Compared to NIU's current lineup, this is the most affordable offering.
| NIU Scooter | Price in Nepal |
| --- | --- |
| NIU UQim | Rs. 145000 |
UQim was previously delayed due to unavoidable circumstances
Fortunately, it has finally been released for purchase. More importantly, NIU UQim will continue to provide a premium NIU experience at a more affordable price.
Along with the new NIU UQim, NIU Nepal has expanded its portfolio with NIU Gova 03 and NIU MQi+.
---
Also, watch our review of the Super Soco electric scooters in Nepali.