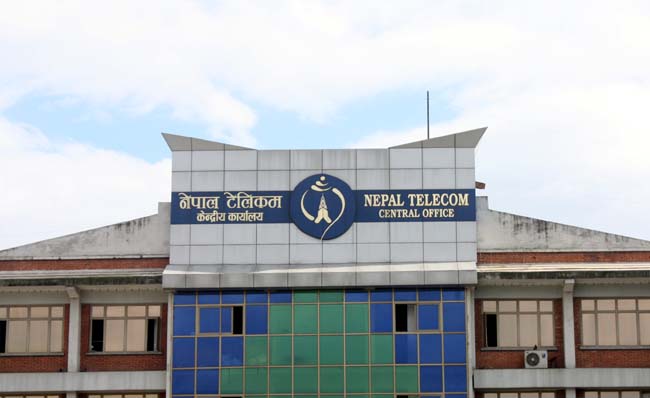 Issuing a press statement, Nepal Telecom(NT) has announced that it has extended its GSM mobile network services to two remote places of Bajura district, Badhu, and Bichha.
NT claims that it is the first telecommunication service provider to provide the telecom service to these two places.
NT's Spokesperson, Pratibha Baidhya said that around 7000 households within and nearby these two places will be benefitted by this service. She informed that the company had hired local porters and tractors to transport equipment to these remote places from Martadi, Bajura's headquarter. It takes at least two days to reach Badhu and four to reach Bichha from the headquarters.
NT is using Solar and VSAT technologies to operate the towers at these places. The company also distributed free of cost NT SIM card to people of those areas.