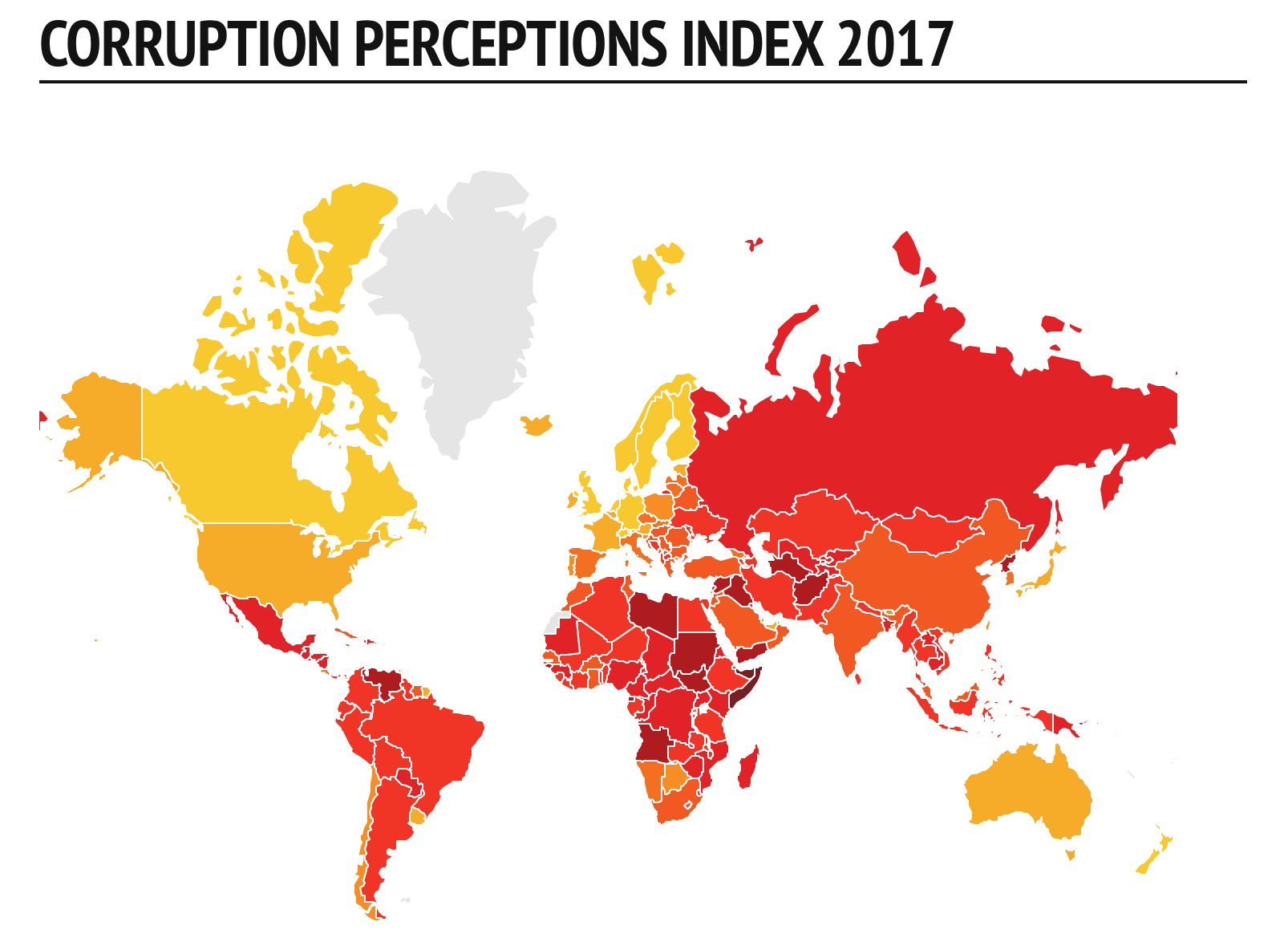 According to a report released by Transparency International on Thursday, Nepal has been ranked 122nd among the 180 countries in the Global Corruption Perception Index (CPI) of 2017.
The CPI ranks 180 countries and territories by their perceived levels of public sector corruption. It uses a scale of 0 to 100; 0 is highly corrupt and 100 is very clean.
Why it matters:
Nepal has made an improvement in the Global CPI of 2017 as compared to the CPI of 2016 and that of previous years.
Nepal had ranked 131st among the 176 countries ranked in CPI of 2016 and it had ranked 116th among the 177 countries ranked in 2013.
Comparatively, this year's score is the best Nepal has received in the last five years.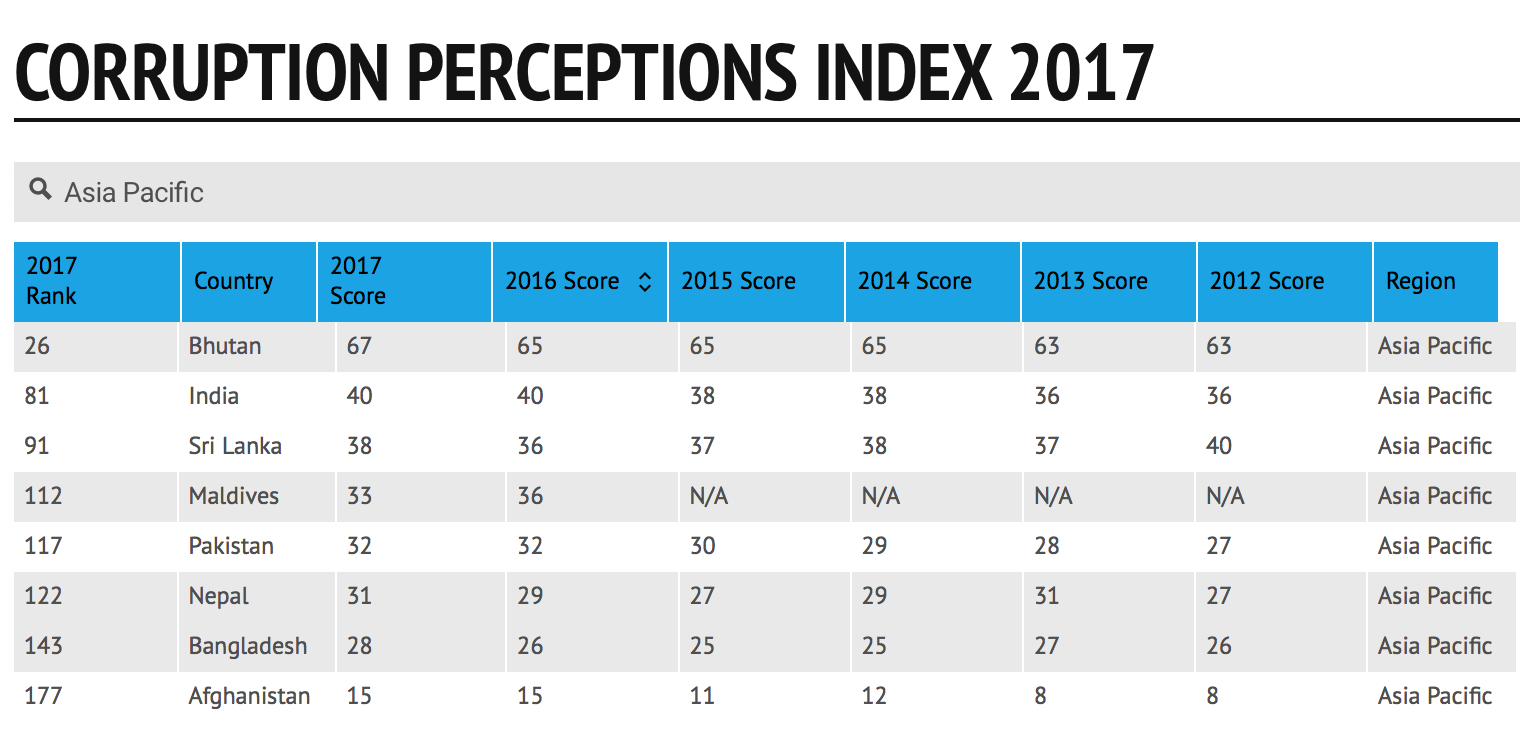 What they are saying:
"This is down to the fact that Nepal has held local, provincial and federal parliamentary elections paving the way for a political system to run smoothly," said Srihari Aryal, chairman of Transparency International-Nepal (TI-N).
According to TI, corruption in public sector, graft in businesses, misuse of public positions, poor monitoring, poor access to information for the people and political corruption are continuing to engulf Nepal.
Key takeaways:
According to the report,
Even though Nepal has made improvement in its ranking, when compared to South Asian countries, Nepal is still the third most corrupt country; followed by Bangladesh and Afghanistan.
New Zealand has been ranked as the least corrupt country with score of 89
Somalia ranked as the most corrupt country with a score of just 9.