Nepal Gazette which was previously available as a website is now available as an Android app. The Ministry of Information and Technology recently launched the app with the goal of making all the government offices paperless. The app also targets the fact of government being transparent with the general people in terms passing each Gazette.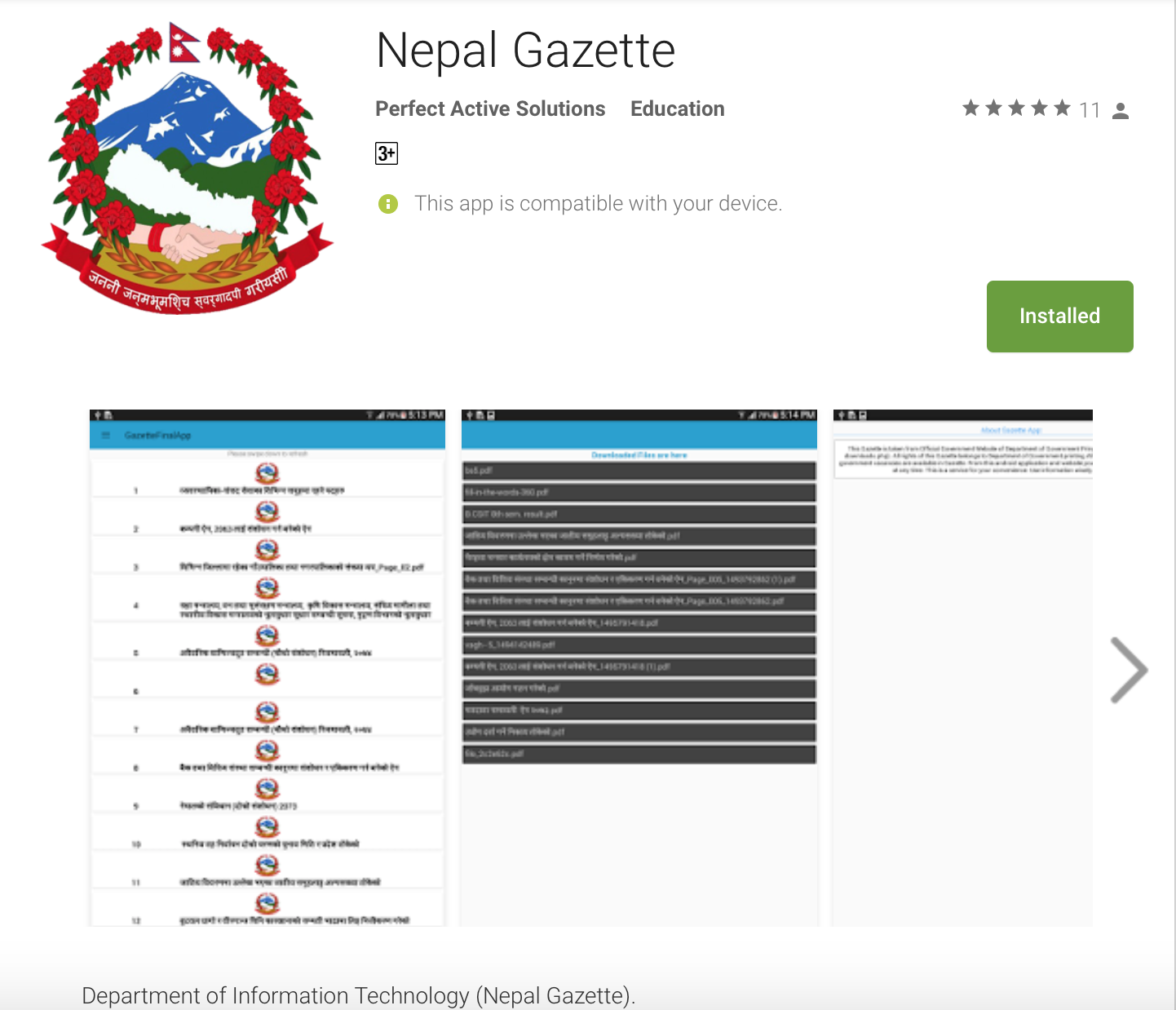 The app that welcomes the users with the least number of switches to play around is simple to use. It gives users the feature of viewing the recently published journals and one can also get notified of the arrival of the new Rajpatra/Gazette. The journals can be searched using title and date published.
While the website holds Gazette from August 1951 to April 2014, we can say that app is consists of all the gazette from the website as well as the recent ones as the application can be synchronized with the website. Other than that a full copy of Nepal's Constitution is  also available In the app.
SEE:  Ludo Neo-Classic, A Nepali Variant Ludo Game, Gets 10 Million Downloads
Though the app holds much effort to bridge the gap in establishing paperless government offices, it still needs many improvements. One of the main drawback of the app which I felt was the dependency of the app on the internet. Every Gazette has been kept in the app but each needs to be downloaded and the users simply don't have the option of viewing them offline. The journals have to be searched with the proper name or title i.e it lacks the facility of keywords and suggestion.
The app can be a great help for the general people but it needs to have many improvements to come into limelight.
You can download the app here.