Nepal Airlines Corporation (NAC) has now gone ahead with plans to bring the final 2 remaining Chinese aircraft, which was a part of the commercial agreement with AVIC – a Chinese government undertaking, to Nepal.
The original agreement was signed In November 2012 to procure six aircraft, four 56-seater MA60 and four 17-seater Y12e. As part of the deal, China provided one MA60 and one Y12e worth Rs 2.94 billion as gifts in 2014. The procured aircraft were bought with a Rs 3.72 billion soft loan provided by China's EXIM Bank.
NAC had canceled the deliveries of the rest of the aircraft due to certain problems involving load restrictions. However, now that it has adequate pilots to operate the aircraft, NAC has decided to go ahead with the deliveries.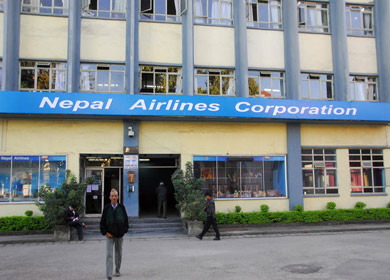 "We were again forced to stall the process of bringing the remaining two Y12e aircraft due to lack of flight crew. Now, we have prepared the pilots." said Sugat Ratna Kansakar, managing director of NAC.
According to a report published by NAC, it has prepared three senior pilots, seven co-pilots and an instructor pilot for the Y12e aircraft. Kansakar said that upon the delivery of the remaining planes, they would resume flights on remote domestic routes that had been suspended due to lack of aircraft.