Ncell, Nepal's largest private telecom operator, has expanded its 4G/LTE service to 19 cities all around the country.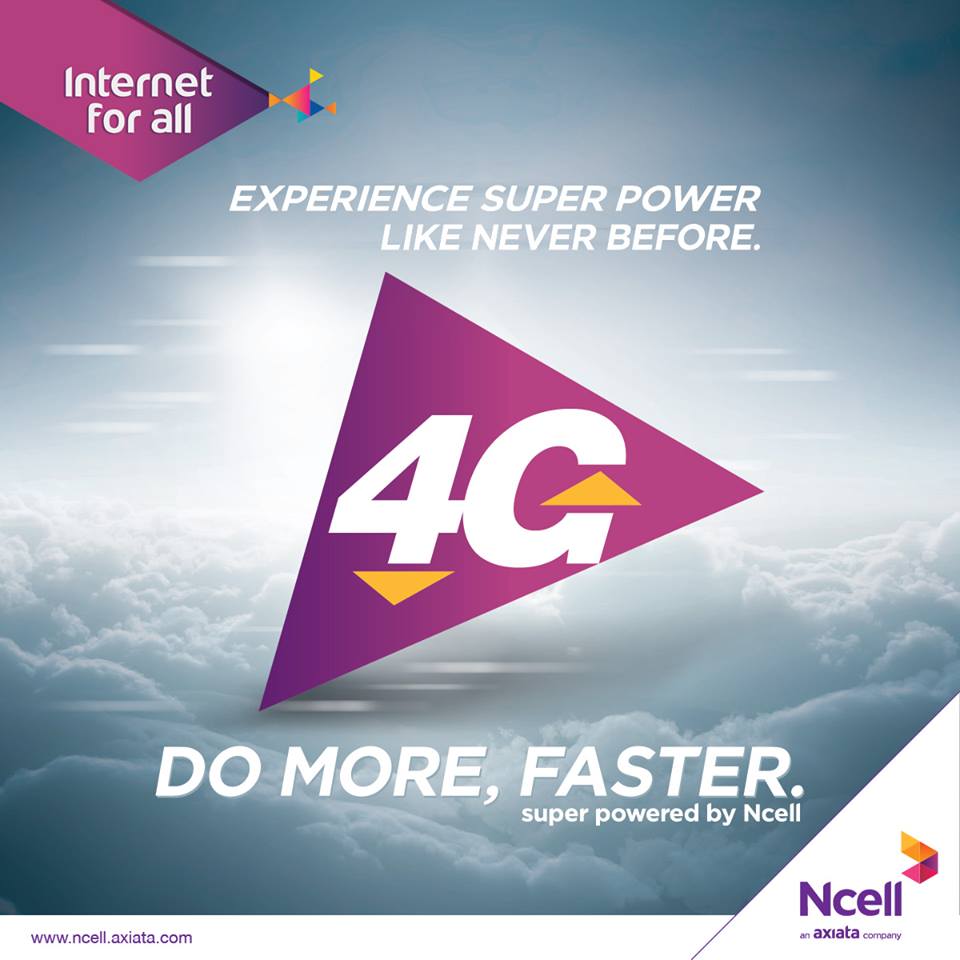 Ncell issued a press conference saying that the company will commence the 4G service in Kohalpur and Birendranagar on Friday, hence facilitating its consumers with 4G service in 19 major cities of the country.
Ncell had launched 4G first in Kathmandu Valley including Nagarkot, Banepa, and Dhulikhel on June 1.
Ncell 4G service is also available in Pokhara, Damauli, Biratnagar, Birtamode, Damak, Dharan, Bharatpur, Hetauda, Birgunj, Bhairahawa, Butwal and Nepalgunj.
"All Ncell customers possessing 4G SIM (U-SIM) with a 4G compatible handset in Kohalpur and Birendranagar will be able to experience high-speed mobile broadband from Friday," said Ncell in a press statement.
Ncell launched the 4G service in two more cities as well as announcing services to provide free music streaming/download service through Yonder Music app for one month to customers using Ncell's 4G in Kohalpur and Birendranagar.
We are delighted that we have been able to swiftly deliver on what we committed to 4G expansion. As a part of our vision to contribute to the goals of National Broadband Policy and Digital Nepal, we will continue to expand 4G/LTE in other parts of the country as well, said Pranay Acharya, the Corporate Services Director of Ncell.