Federation of Computer Association of Nepal (CAN) in collaboration with Lord Buddha Education Foundation (LBEF) will be providing National ICT Scholarship 2075. The Memorandum of Understanding (MoU) for the scholarship was signed by Hemant Chaurasiya, President of CAN and Pankaj Jalan, chairperson of LBEF.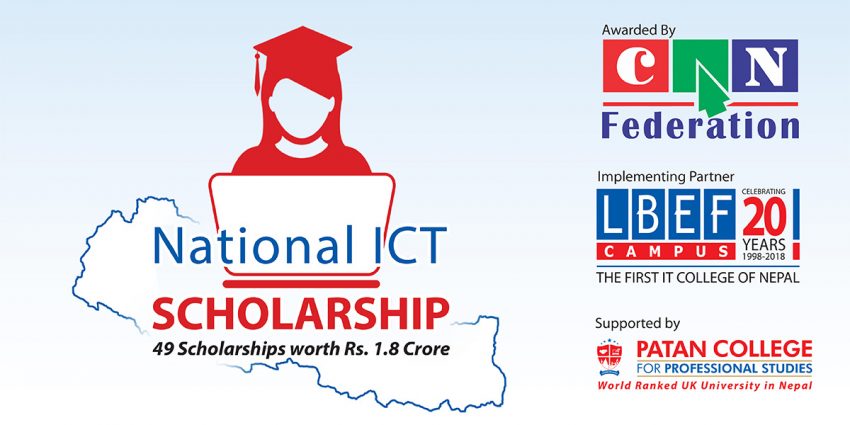 Why it matters:
According to a press release, the scholarship will be provided to 49 students; seven students from each of the seven states.
The scholarship scheme is designed to target female students. A total of 28 seats are reserved for females and 21 are for general category. Only one female from each of the states will get a full scholarship and the remaining will get partial scholarships.
The scholarship will be awarded to study B.Sc. (Hons.) in Information Technology at LBEF Campus, so students who have appeared for 10+2 or equivalent examination are eligible for getting the scholarship.
What they are saying:
According to Academic Director of Lord Buddha Education Foundation Mr. Prakash Kumar, the main objective of the scholarship was to help meritorious and economically weak students get better opportunities.