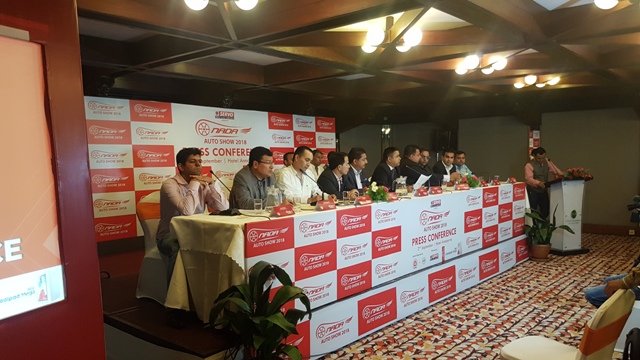 NADA Auto Show is basically CAN Info-Tech for automobile lovers. It is Nepal's biggest automobile exhibition for the past two decades. The annual event, which is currently in its 13th edition, is all set to welcome auto enthusiasts from across the country. It will exclusively showcase of four-wheelers and two-wheelers from different brands for six-days; starting from 11 September 2018 at Bhrikutimandap Exhibition Hall.
It will be a genuine stage for information exchange, market analysis, and presentation of the progress of the entire automobile sector in Nepal", Organizers (Press Statement)
The expo is a joint venture by NADA and Global Exposition Management Services, which is title sponsored by SERVO World Class Lubricants. This year, the event will host 19 brands (Ford, Honda, Hyundai, among others) of 4-wheelers and 20 brands (Aftek, Aprilla, Benelli, Harley Davidson, among others) of 2-wheelers. Although, there will be a separate section for the motorcycles and cars. According to the organizers, doing so will help companies as consumers can visit the section of their interest. But that's not all. The event will, in fact, have a separate platform for new launches. This year's event is more properly managed in comparison to last year's.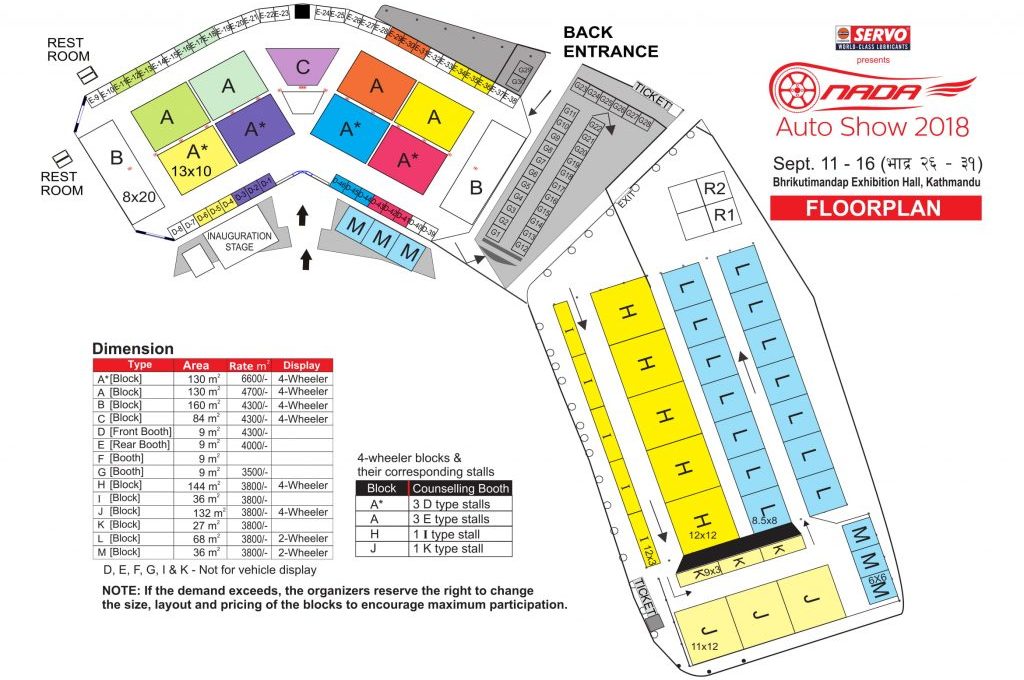 On top of that, its a 71-exhibitor show consisting of dealers, manufacturers, distributors, and importers. Along with 135 small and big stalls and blocks, it will also have spare parts, tires, lubricants, garage equipment, battery, and other accessories. Unfortunately, the event will miss out on heavy commercial vehicles due to space constraints. Cafeteria, media desk and traffic police desk will be available on the premises.
Jaima Intercontinental Pvt. Ltd., the authorized distributors of Coolpad in Nepal, will give away one Coolpad Mega 2.5D to the lucky winner as a daily door prize. Visitors with tickets to the event are eligible to win the prize.
Last year, the event was immensely successful, and organizers expect this year to be no different. NADA Auto Show 2018 is expected to draw around 60,000 unique visitors. The ticket price for the Auto Show has been fixed at Rs. 200, while students will be charged Rs. 150.