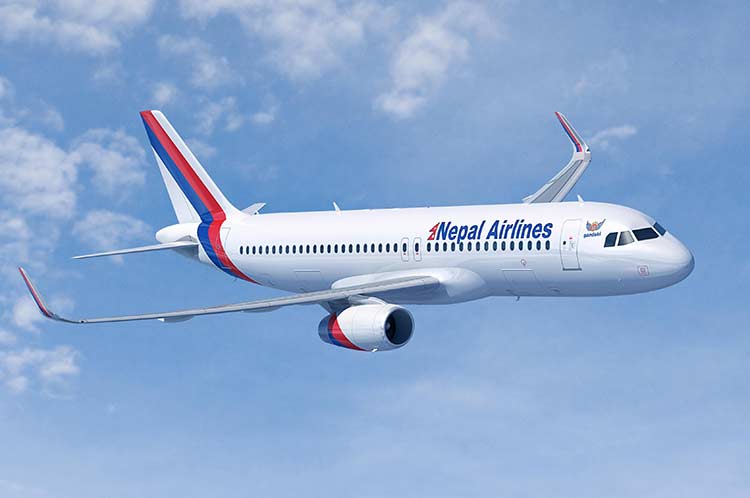 The Nepal Airlines Corporation (NAC) now has three International long-haul routes designated by the Civil Aviation Ministry. These routes will come into operation after NAC receives two wide-body aircraft in the coming months.
NAC can now fly to Japan, South Korea and Saudi Arabia. It has been given four weekly flights to Osaka and Seoul and daily flights to Riyadh from Kathmandu.
Ministry official, Mukesh Dangol said, "After the go-ahead from the ministry, NAC's proposal to establish air links with these countries will be dispatched through diplomatic channels. Accordingly, NAC has to apply for operating authorization at the civil aviation ministries or authorities of the respective countries."
Nepal to Japan flights started in 1993 with the Air Services Agreement (ASA) allocating 400 weekly seats. NAC flew to Osaka via Shanghai until 2008. Then the lack of aircrafts forced it to suspend the route. Nepal signed the ASA with South Korea in 2004 and with Saudi Arabia in 2015.
NAC had announced to resume its London services after acquiring the aircrafts but since Nepal is still under the operating ban of the European Union, it has not initiated the process.
Also, NAC has proposed the signing of an ASA with Australia and has already applied for landing permission at Guangzhou Baiyun International Airport, which is the third busiest airport in China in terms of passenger traffic.