MSI has with no-doubt delivered a laptop which is totally worth it to purchase. A few cons here and there but I think it's alright to neglect those cons considering all gaming laptops have some flaws in it. MSI GE62 6VR Apache Pro is an entry level gaming laptop priced at Rs. 1,50,000 in Nepal.
The GE62 6VR Apache Pro is certainly not the latest gaming laptop of the year but it definitely attracts many people. This laptop stands out to be a decent one for the price point if you consider some flaw like below average trackpad, the average body builds. Other than that the laptop's performance is top notch as it rocks a whooping Nvidia Geforce GTX 10 series GPU (GTX 1060 6GB).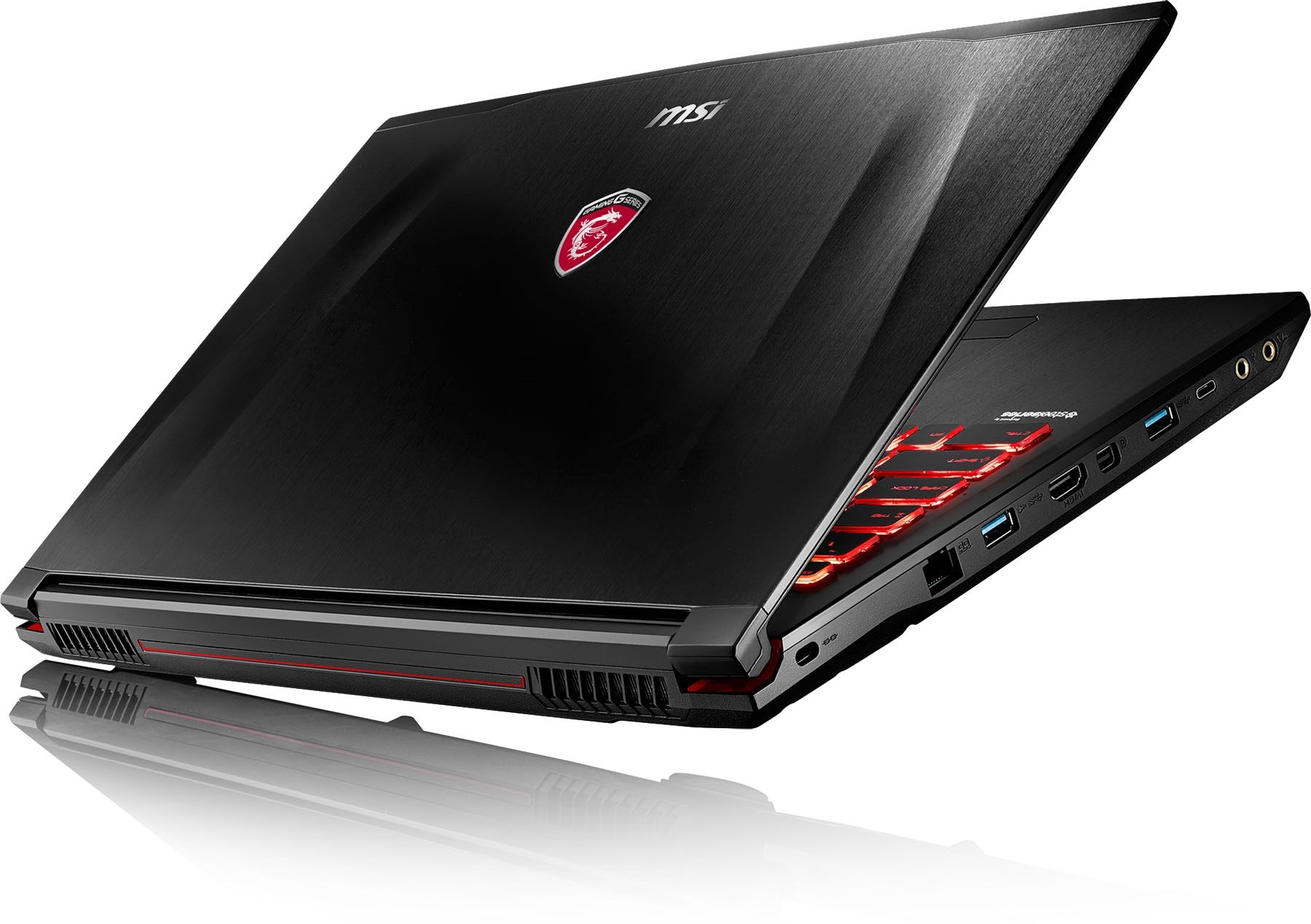 Specifications Outline
The MSI GE62 6VR is powered by a 6th Gen Intel Core i7 Processor with a processing speed of 2.6Ghz. Memory wise it bears a 16GB DDR4 RAM. The DIMM has 2 memory slots and can take up to 32GB max. Coming down to storage, this laptop has an NVMe PCIe Gen3 SSD of capacity 256GB and a 2.5′ SATA HDD of 1TB.
When it comes to the display of the laptop, the screen size is 15.6″ at a resolution of 1920 * 1080. Powering the visual display is a whooping Nvidia Geforce GTX 10 series GPU. The laptop rocks a Nvidia Geforce GTX 1060 6GB DDR5 VRAM which gives this laptop a decent gaming experience. All of the modern-day demanding games run smoothly without any lags and stutters. And yes this laptop also supports a full-fledged VR as well. You can purchase a VR set and then you're ready to go and experience VR on this laptop.
Although the built quality is pretty much average, the chassis feels very comfortable. The Steel series Keyboard feels and types greatly with a multicolor backlit decorating the surface of the laptop. The laptop consists of a Audio Jack (1 x Mic-in port and 1 x Headphone-out port) , a RJ45 port, USB ports (1 x Type-C USB 3.1, 2 x USB 3.0, 1 x USB 2.0), a card reader port (XC/HC) , a HDMI port (4k @30Hz) and a mini-display port.
MSI GE62 6VR Apache Pro Key Specifications
Display: 15.6″ FHD (1920×1080)/ 15.6″ UHD (3840×2160), IPS-Level
RAM: 16GB DDR4
CPU: 6th Generation Intel Core i7-6700HQ Processor (Up to 2.6GHz)
GPU: NVIDIA GeForce GTX 1060, 6 GB GDDR5 VRAM
Hard drive: 256GB SSD + 1TB HDD
Battery: 51 Whr Li-ion battery (6-cell)
MSI GE62 6VR Apache Pro Price in Nepal:

Rs. 1,50,000
Impressions
If you want to compare MSI GE62 6VR Apache Pro with its competitor's laptop like Dell 7577 and Acer Predator Helios 300, the specification is little different among the mentioned laptops. Starting off with their hardware choices, both Dell and Acer Predator run on 7th GEN Intel processor whereas the Apache pro sports a 6th Generation Intel processor. Memory wise the specification is similar to all three gaming laptops. However, if we look into the Graphics card the Dell 7577 rocks a Nvidia Geforce GTX 1060 Max-Q which is slightly less powerful than Acer and MSI Apache Pro which rocks the full Nvidia Geforce GTX 1060 but the trade-off does a very nice reduction in power usage.
In terms of display, all three laptops accommodate 15.6″ Full HD (1920 x 1080) resolution but Dell 7577 also comes with a UHD 4K display (3840 x 2160) resolution. Also, the MSI apache and Dell 7577 both have a USB 3.1 Type-C that supports Thunderbolt 3 which is lacking in the Acer Predator Helios 300.
Well, the laptop falls on the budget category but considering if you buy the laptop in Nepal most people still struggle with the price. The price range of over 1 lakh will still be a tough decision to most of the people. But if you are really thinking of buying a gaming laptop in Nepal this laptop should be on your list.
Apart from a below-average trackpad which you can replace it with a gaming mouse (by replacing I meant opting for external mouse) and an average build which should not be a big deal, this laptop stands out to be the best in terms of performance and definitely a go-for-the price.