Have you ever wanted to go to the movies but couldn't get a seat in the theater. Do you want to know what movies are playing in a nearby theater? Are you eagerly waiting for the release of a new movie but don't know when it will be screened in theaters in Nepal.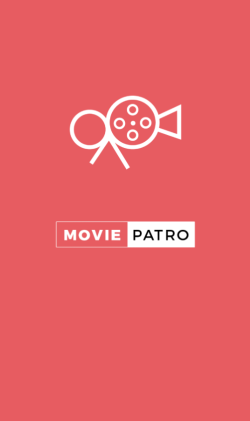 Movie Patro is a mobile application created by Kulchan Pvt.Ltd to connect movie goers with major theaters in Nepal. Users can connect with nearby theaters and get movie updates along with movie timing, location and book tickets. If you are eagerly waiting for the release of a new movie to be released, you can use this application to get detailed information about the movie like release date in Nepal, which theaters are playing it and at what times do the showings start.
Movie Patro aims to be a promoter for the entertainment business in Nepal and acts a hub for movie theaters and movie goers. The creators of this application are determined to give you the right information about movie theaters and movies to be released all over Nepal.
Features
Theater of your choice
Choose a theater that you prefer. Go to any desired one nearby. Choose from a list of theaters all over the country.
Show-time to begin
Pick any available show-time of your choice. Want to go to an early showing, take a look at the theaters that offer early showings in the morning. If you want, go to a nearby theater for a late night showing of your favorite movie. Go on weekends with friends and enjoy.
Trace your theater
Get the pin locater of your chosen theater. If you do not know where a certain theater is, pin it. This will show you the directions to the theater. You can also pin a theater so you may find your way in the future as well
Movies to watch
Get to know about the movies you are waiting for. Go through a detailed information about the movie from the creators themselves or any reliable sources. Enjoy the official trailers as well.
Booking counter
Make a call, Book your tickets. Select from a list of theaters and book your seat.
Movie on-board
Be ready for movies, Mark your movie calendar. Get notifications on where the movie is playing and when will it be released in Nepal. See if your chosen theater shows your desired movie.
This application offers a list of many more services.
Final Say about the app
Usability
This app is easy to use. The user feels at ease and will definitely be your favorite app instantly.
User Interface
The UI feels right and easy to use. The beautiful design, the eye catching colour and easy-to-use tabs are sure to make the user feel comfortable with this app.
Download it today.
For Android : https://goo.gl/GrRFYH