Robotics Association of Nepal (RAN) have signed an MoU with Nepal Engineers' Association (NEA) for the promotion of entrepreneurship and robotics development in Nepal on March 5, 2017. The two parties agreed on the following points:
Organizing capacity building workshop related to technology transfer for engineering students as well as professionals
Organizing different talk programs and seminar related to robotics
Promoting entrepreneurship in engineering sector through problem-solving approach
Creating a sustainable environment for robotics enthusiasts.
Creating government-level engagement for the promotion of robotics and technology.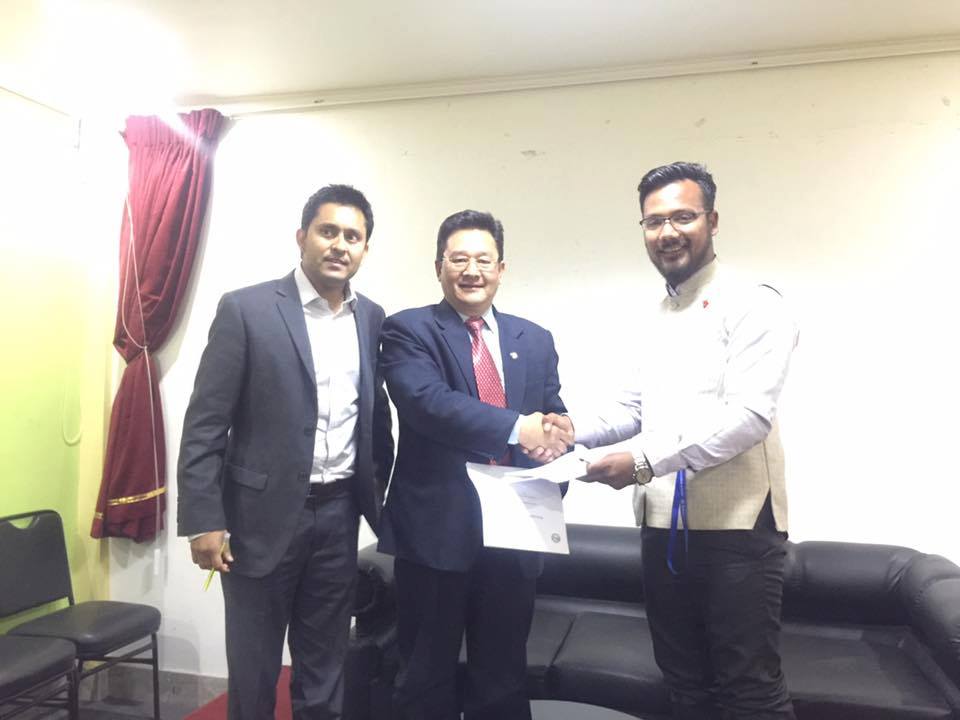 Robotics Association of Nepal has been working for the development of Robotics and Technology in the country since its establishment. They have worked on creating a platform for students to express their ideas; giving the students from electronics, electrical, computer, and mechanical engineering departments the opportunity to develop themselves. With this MoU, the skilled engineers who are thinking of starting their own business or have already started will gain the Nepal Engineers Association Business Incubation Center (NEABIC) platform when they graduate. Also, robot enthusiasts will get the support of senior engineers from Nepal.
"From Engineer to Entrepreneur to Employment" is the aim of this MoU.
RAN and NEA started working together after the earthquake in the Hack the Quake Ideathon where NEA was one of the organizers and RAN was managing the event. In the event, RAN met with Er. Shashi Bhattarai, the director of  NEABIC, who proposed to have an MoU between RAN and NEA.
Talking about the future plans, Mr. Bikash Gurung, the president of RAN says, "We may soon start Competitive Company Hunt program with the vision of promoting techno-entrepreneurship in Nepal. Also, we along with WeRobotics and Nepal Flying Labs have already signed a "Drone as a service" Business Incubation program." RAN also celebrated International Women's Day this March at NEA building in collaboration with Nepal Telecommunication Authority and other stakeholders working for women empowerment through technology.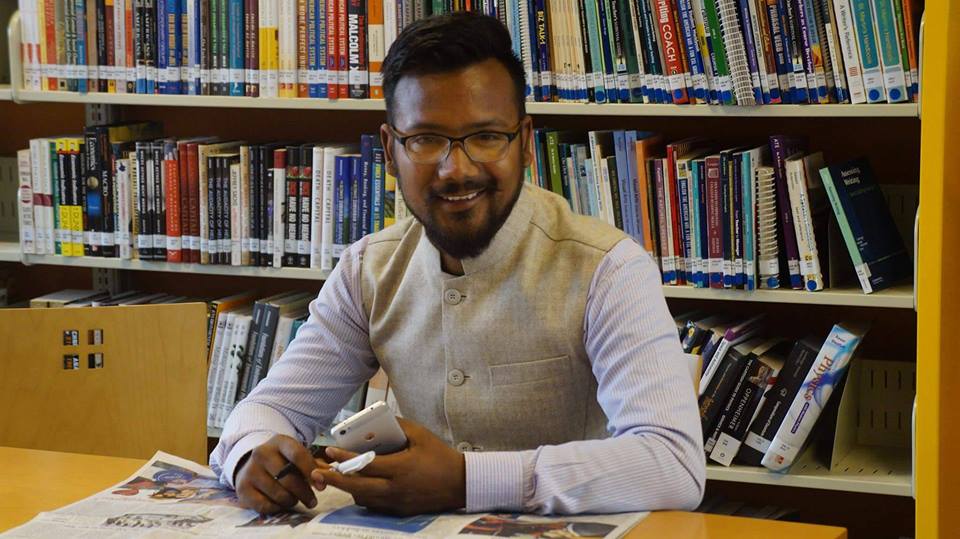 For the concluding remarks, Gurung had the following words to say:
"Technology is the future of the world and all countries including Nepal should start focusing on technological empowerment of their citizens. That's how we prepare for the future and that's how we will be able to grow along with the world. RAN is working for that and now NEA has joined our hand. Everyone, please support us in our ventures."