The rising culture of mobile phones has revolutionized our society. M-commerce or mobile commerce has become a successful platform in integrating the mobile operations impeccably into the omni-channel marketing strategy in Nepal. It has emerged as a valuable tactic in a global ecommerce sector, shifting the trends in digital technology.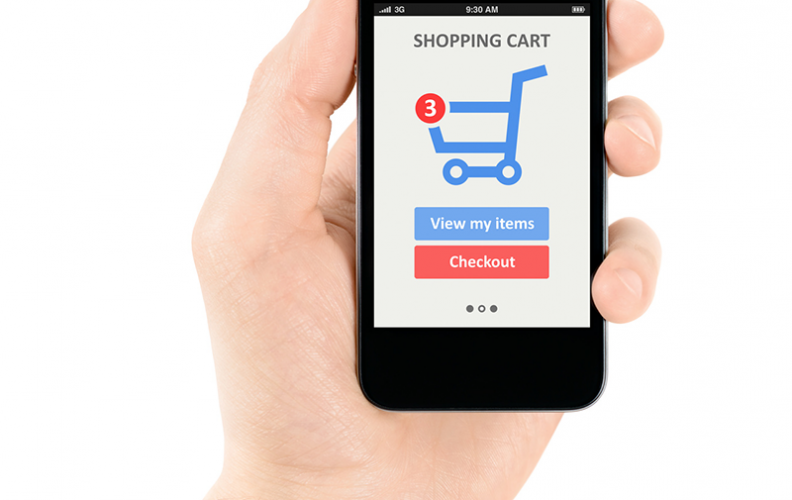 M-commerce is an integral part of E-commerce platform, which ensures that the marketplaces have sufficient insights about their customer base. Smartphones have penetrated the market in Nepal, giving rise to changing market trends and customer expectations. This wireless technology has enhanced ecommerce capabilities and changed the way how people do business today.
The recent trends in the ecommerce market boosts the future m-commerce technology.
Online retailing and consumer behavior
Online shopping culture has transformed due to smartphones usage. In their busy lifestyles, consumers find it convenient to shop online. This has resulted in the growth of online marketplaces in Nepal in a short time span. Kaymu is one such market vendor that has paved its way into the integrated digital market of Nepal. It has gained immense popularity since its launch in the country. The marketplace has revamped its mobile app so that it is simpler to use by the customers. Customers can browse a variety of items on mobile phones and order them online. The mobile apps provide an optimum shopping experience to the customers.
Modes of payment
Financial transactions taking place in ecommerce sector have also been upgraded with the advancement of technology. The customers can easily shop online and make secure transactions through mobiles. Marketplaces like Nepbay allow the customers to pay for their ordered items through debit or credit cards and get the products delivered on their doorstep. Smartphones are adopting digital wallets, which ensure payments through the phones. In the future, these wallets will act as loyalty cards and provide secure flow of information through barcode scanning.
Widespread choices and mobile coupons
The rising digital trends give high importance to customer preferences in online retailing. There are numerous choices available for the customers to choose from and they can also get the customized products by using mobile apps of market vendors. Mobile coupons is a major attraction for customers to engage them in online shopping. These coupons are available on a variety of products that are sometimes too expensive to buy so the customers are always in search of them.
Mobile location and usage
The biggest advantage of mobile phones is that you can sit anywhere and anytime and do online shopping easily. The growth of mobile phones, especially smartphones is the result of the emergence of e-commerce sector. Not only customers, but suppliers too, have achieved advantages from M-commerce.
The verdict!
Mobile industry is at its peak in Nepal with ecommerce technology at its best. New innovations and developments taking place in M-commerce clearly show that it will remain in the scene in the near future before something new comes up.
Author Bio
Hi! I am Rajeev Ghale. I am a Technical writer. I love technology a lot. I am aimed to do something revolutionary in technological field. 
(Disclaimer: The views and opinions expressed in this article are those of the author and do not necessarily reflect the views of TechLekh.)