Xiaomi has been selling the 1000mAh capacity power banks for the past few years. And now they have started selling a 20000mAh capacity power bank in the Nepali market for a price of Rs. 4,299.
Mi Power Bank 20000mAh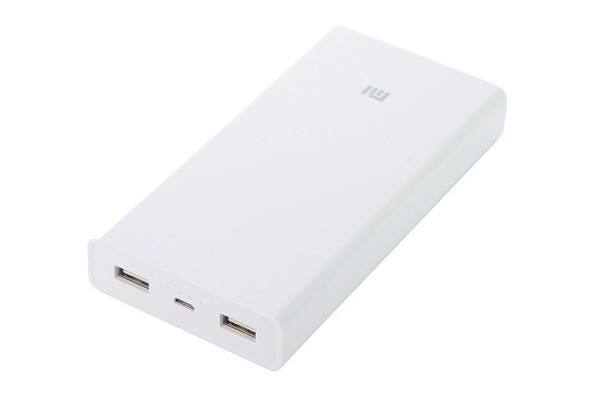 The 2000mAh Mi Power Bank has a completely new design with an environment-friendly housing which is scratch resistant, anti-slip and heat resistant. It is 18% lighter compared to the weight of two 10000mAh power banks combined. The power button is no longer on the bottom instead, it is on the side. Unlike the single USB port on the 10000mAh Mi Power Bank, the 20000mAh one has two USB ports with fast-charging support and USB Type-C support. The battery indicator and a Micro-USB input port lie at the bottom of the power bank in between the two USB power output ports.

The battery cells used in the power bank are a premium lithium-ion polymer batteries supplied by Panasonic/LG which can fully charge an iPhone 6 seven times and an iPad mini three times. These cells are integrated into the Texas Instruments new control chip. Due to which, the power bank supports rapid charging i.e it takes just 3 hours to charge 11000mAh and 7 hours for full charge. In other words, it is 44% faster than two 10000mAh Mi Power Banks. Xiaomi claims a World-Class chipset protection which includes the nine layers of circuit protection provided by Texas Instruments. These chips are not only safer but also improve charging conversion rate and stabilize discharging voltage with advanced sensors to optimize efficiency and durability.
Looking at the design, price and battery capacity, the 20000mAh Mi Power Bank can be very useful for people on-the-go and frequently need juice for their devices. With its wide range of compatibility, you can have a backup battery for all your devices in a compact design. Although you can get other power banks with bigger capacity and more compact design for a cheaper price, those power banks won't assure the omnidirectional safety of your devices and efficiency like the Mi Power  Bank.
Mi Wifi Router 3
Xiaomi has a new addition to their wide range of Mi Products: The Mi Wifi Router 3 which claims to provide a speed jump up to 1167Mbps for a surprisingly affordable price of Rs. 4799.
In our personal residence, most of us have been using a single antenna router with speed capability up to 500Mbps, which is probably not enough. Now, the new Mi Wifi Router 3 is powerful enough to exceed your expectations with internet speed, security, and ease of use.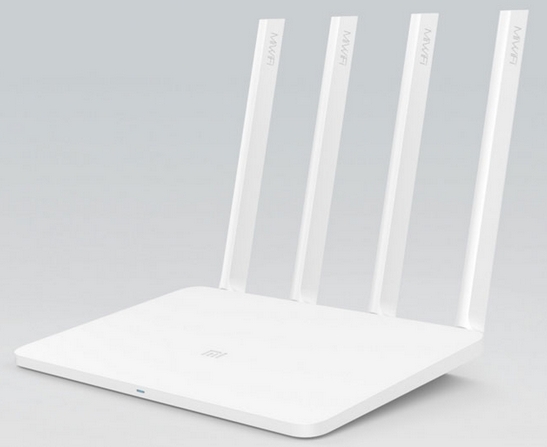 The Mi Wifi Router 3 has a simple design, made up of ABS(Acrylonitrile Butadiene Styrene) thermoplastic. It runs on a MediaTek MT7620 CPU and a 128MB DDR2 RAM. The large 128MB flash is eight times more efficient than in an ordinary router. This prevents the router from frequent restarts during load and supports up to 126 devices. It has four high-gain omnidirectional antennas for wider coverage, higher connection speed, and an excellent performance.
The router allows remote control access through an app available for both Android and iOS. It allows the user to control the router settings through its own network as well as remote internet connection. It checks and optimizes resource usage for better productivity, blocks access for unknown users and sets the switch-off time. The router also allows for internet access control time. It is useful for allocating time intervals for children to balance between play time and study. It also notifies you for unauthorized access and active users.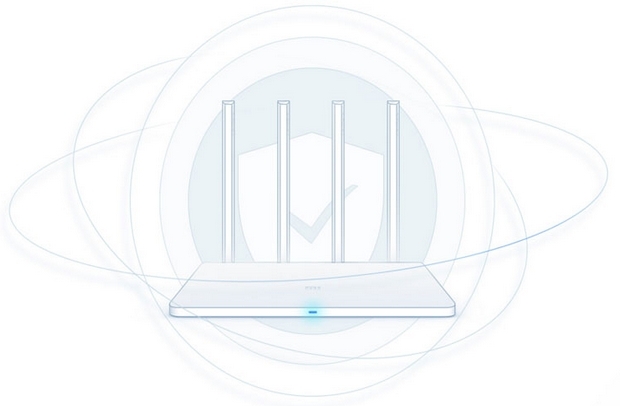 The Mi Wifi Router 3 also contains a USB port on the back to plug a device with storage capacity, like a USB drive or external hard-drive, so that you can pre-download the things you will use later, may that be movies or large files, using the Mi Wifi app. It also provides multi-level security from viruses, malware, hijacks etc with its Anti-virus, Anti-Hijack, and Anti-Malicious approaches.
The Mi Wifi Router 3 will be very useful for users who are passionate about online gaming or HD film streaming, where high internet speed is required. This product will also be very handy for users who want a high-speed internet with an extra level of security for protecting their valuable information.
For more information on the above-mentioned devices, you can visit Xiaomi Nepal's website here.
Also, you can buy them through Mi Showroom at Labim Mall, Pulchowk, Patan (2nd Floor, Shop no.202) or call them at Tel: 01-5530604 / Mob: 9801123192. For details on Xiaomi's authorized distributor near you, visit here.