Nepal as a nation has always been withdrawn about sex education and sexual health. Sex is a subject which is often frowned upon by a majority of the older generations. It was only since the turn of the century that sex education was formally introduced in the school curriculum. However, progress in this regard is slowly becoming more prominent and applications like Mero Lagi will only help that cause.
Mero Lagi translated as "For Me" is an Android application, developed by Public Health Concern Trust- Nepal (phect-NEPAL), that provides correct information related to sexual and reproductive health. It was designed for educational purposes i.e. to aid the school-based curriculum on sexual education. While the app is intended primarily for adolescents and youth (between the ages of 15-24), it will also aid parents and teachers. This application is available for free in Android devices only.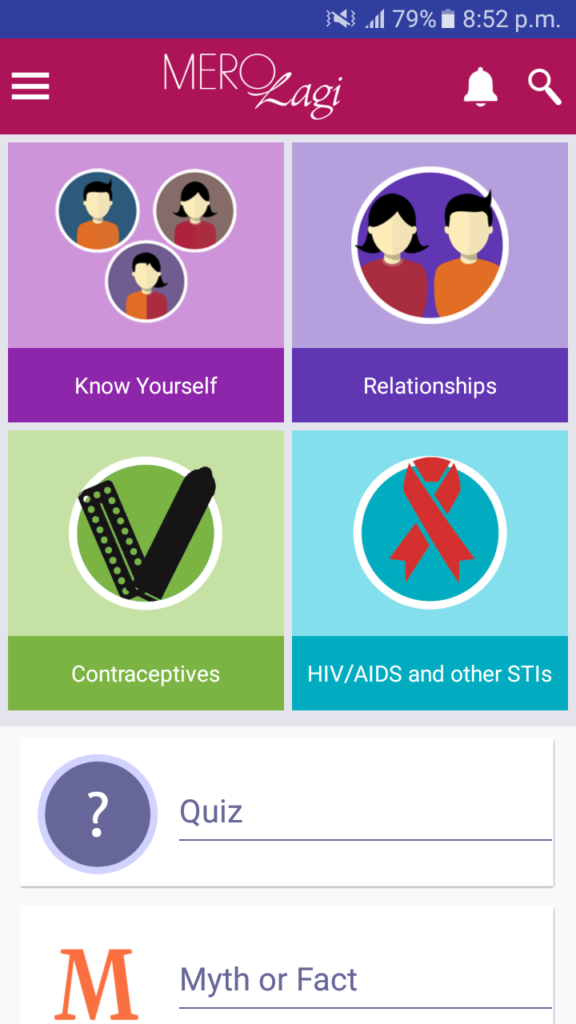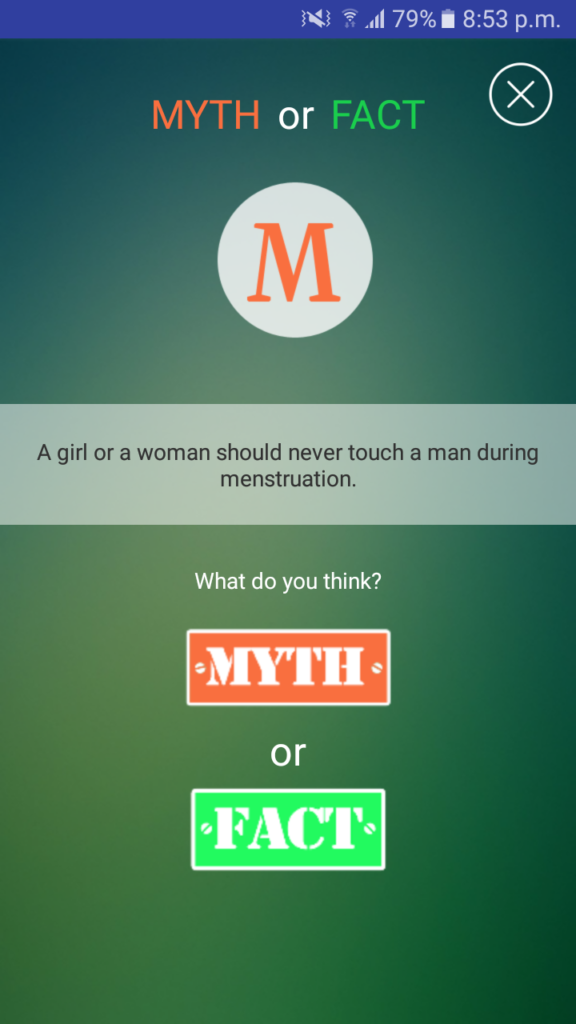 The app itself is categorized into different categories once you get to the home screen after answering a few basic questions about your age and gender. For ease of understanding the major features can be categorized as:
Know yourself: This category features three options: Male, Female and Third Gender. Major topics like Sex Vs. Gender, Gender identity, emotional understanding, and pregnancy are discussed in this category. The information will be different depending upon one of the three categories that the user chooses.
Relationships: This category features relationship facts and advice. It also features context from the Nepalese society on how to deal with a relationship properly and how to find signs of unhealthy relationships. Along with that, it offers information about sexual violence in the society and what the user can do to prevent this or how the user can cope if he/she has been affected by it.
Contraceptives: The concept of contraceptives is one of the biggest selling points of this app. This tab features details of all the contraceptive methods, temporary and permanent, available in Nepal, their use, and their reliability.
STIs: This category features details about all the STDs and STIs that can be transmitted through unsafe sexual activities. It has a separate menu for HIV Aids specifically because it is the most popular STI in our country. This category also features details about how to prevent STIs, how to differentiate the myths about STIs with facts, how to live a happy life despite being affected by an STI and many other useful information regarding such diseases.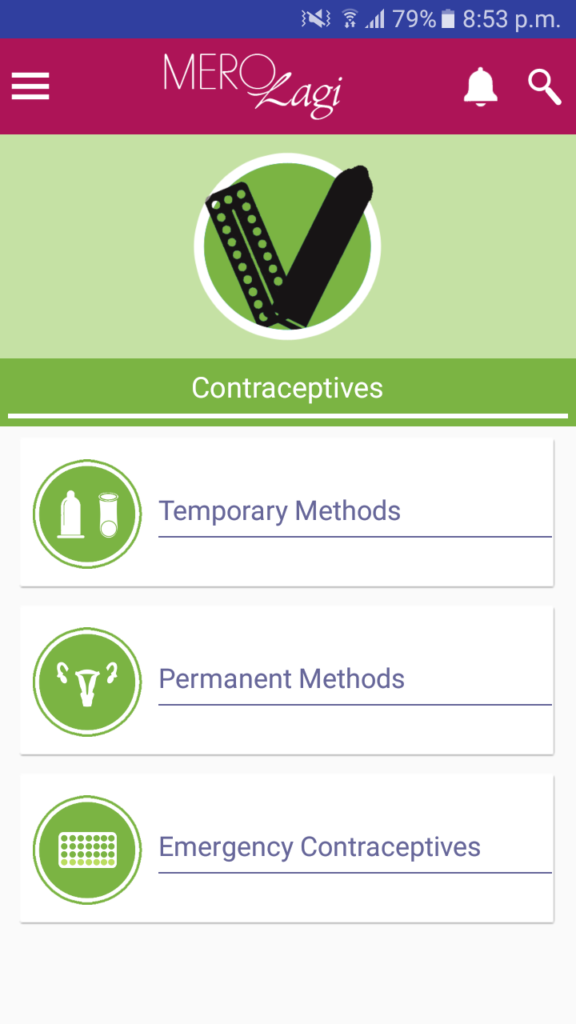 The app also offers a quiz game that has questions ranging from Easy-Moderate-Difficult depending upon one of the three levels the user chooses. It also has a small game in which the user is  given a statement about sex education and he/she needs to choose whether that statement is a myth or a fact. Both of these mini-games provide an entertaining way for teachers or parents to teach their children about sex education.
Now if the user has access to the internet, he/she gets to access other useful features like the Story Tab and the Post Question Tab. With the help of these features, the users can anonymously send in their personal experiences or stories related to sex education or read stories that were posted by others. We can ask questions about anything related to the topic or we can even help others by answering their queries. This is very useful in forming a community of people who are willing to help each other with their problems. These features are mainly targeted for people in need of emotional guidance or therapy and who are in dire need of someone to talk to.
Finally, we have a tab dedicated to locating Help Centers near our location using google maps.
Flaws
The app requires the internet connection for most of its operations. The app contains the information on all the domains of reproductive health, which has made it more complex and vague. Without the provision of internet connection, the targeted audience cannot get answers to their queries.
Had it been developed as a website, it could cover a lot more with additional features.
There are a few grammatical as well as spelling errors in the application. There is also a few repetition of information in the different categories in the application.
Final thoughts
Personally, I did not find the application very user-friendly. It could have been a bit easier to navigate. That's why I feel like this would've been great as a web-application instead. The Locate Help Centers feature does not use GPS to track the user's location and find help centers near the user, it just shows centers already located by the developers.
So in conclusion, it is a very useful app for the Nepali Society and it is developed well with just a few flaws which do not outweigh all the good qualities of the application.