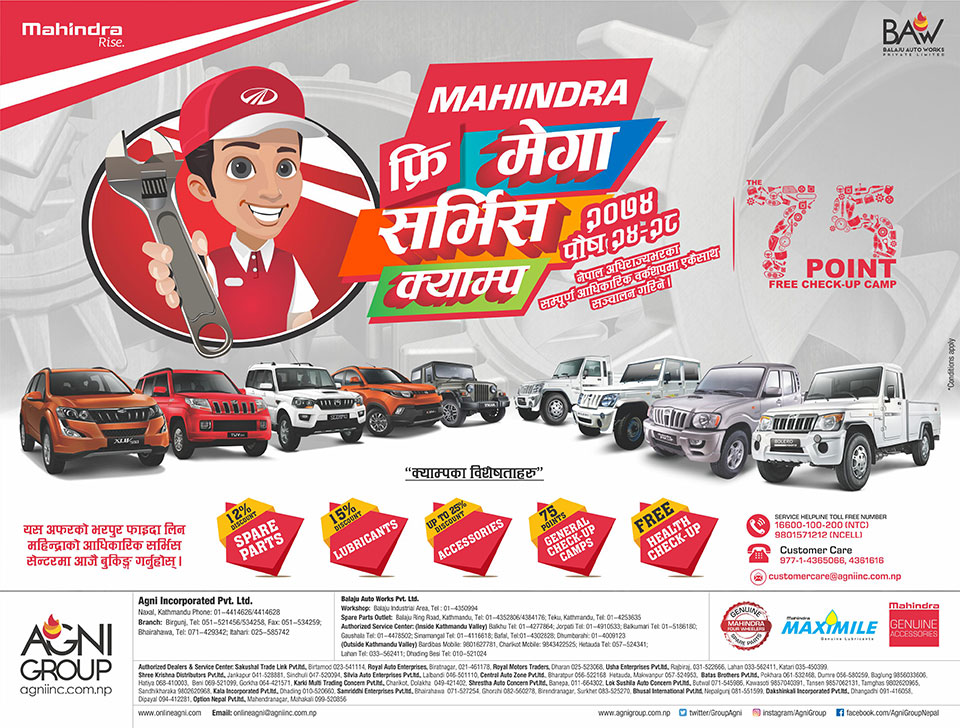 Agni Group, the authorized sole distributor of Mahindra utility vehicles in Nepal, has announced Mahindra Free Mega Service Camp at Balaju Auto Group Nepal – a mega service camp for Mahindra's entire four-wheelers range.
It is a four days consecutive event starting from today and will last until January 12. This mega service camp is available in all the authorized workshops of Mahindra across the country.
Mahindra Free Mega Service Camp 2018
Under this mega service camp, Mahindra owners can get a free vehicle health checkup by trained technicians to ensure that their vehicle is in a perfect condition. The service camp provides a 75-point general checkup service.
Customers are provided with attractive discount offers including 12% discount on spare parts, 15% discount on lubricants and up to 25% discount on accessories. To participate in this event Mahindra owners have to book their spot at the nearest Mahindra service stations.
For more details about the event, visit the nearest Mahindra showroom or contact them at the helpline numbers mentioned in the above image.