People in Nepal can now repel mosquitoes while watching TV. And no, it doesn't involve doing anything else.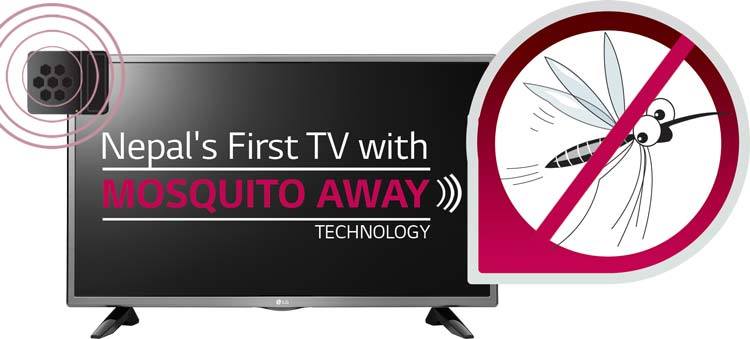 LG has recently released its new TV range called Mosquito Away TV. This TV acts as a mosquito repellent and drives away the insects with inaudible sound waves.
This technology does not use any chemicals nor does it require refilling or any other maintenance. It also does not require the TV to be turned on to repel the insects.
Howard Lee, the director of home entertainment at LG said, "LG is constantly introducing products based on South-asian Insights, making them more meaningful for the South-Asian consumers. The new Mosquito Away technology in the television is an extension of this philosophy, transiting beyond viewing experience and truly building a healthy environment at home."