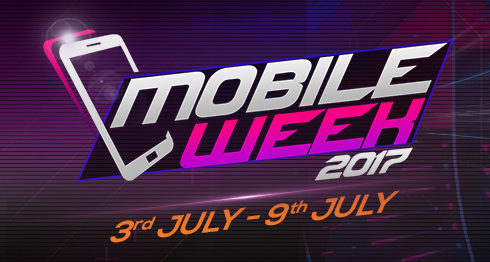 Kaymu, one of the largest online shopping site in Nepal, has announced its Mobile Week 2017. This sale will feature various mobile phones and accessories from brands like OnePlus, Xiaomi, Samsung, Huawei, Nokia and more. Kaymu Mobile Week 2017 is supposed to start on 3rd July until 9th July.
Moreover, the Mobile Week 2017 will also include some of the best mobile accessories such as chargers, earphones, power banks, mobile covers and many others. Kaymu has been running these kinds of sales frequently and while some of them have been disappointing, let's hope the Mobile Week 2017 will be an exciting one.
So, if you have been meaning to buy a particular phone but are on a tight budget Kaymu's Mobile Week 2017 might be able to help you out. I'll be looking to add some accessories to my collection so let's see if there will be some worthy deals on sale.
Stay tuned to TechLekh to stay updated about the Kaymu Mobile Week 2017.