Kantipur is the most popular daily newspaper in Nepal; with its online version available at ekantipur.com. Previously, you could read daily newspapers such as "The Kathmandu Post" an "Kantipur" in eKantipur itself. But now, "Kantipur" gets a totally different domain named kantipurdaily.com.
While eKantipur is not bad, the Kantipur Daily is much more minimal and elegant. Moreover, its a good news for mobile users as the new site "kantipurdaily.com" is mobile friendly and also has the app available for Android and iOS. However, at present, all the news are only available in the Nepali language.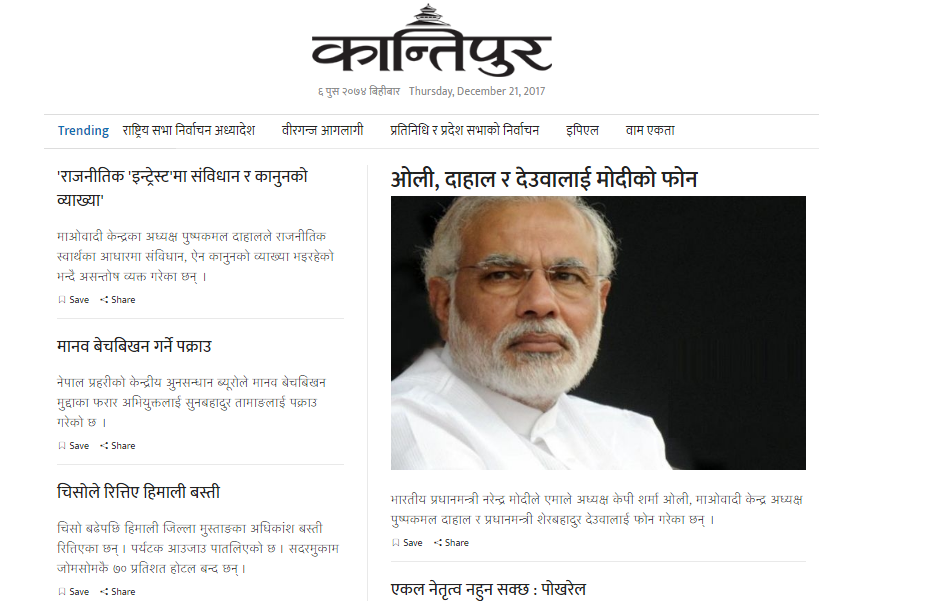 Kantipur Daily On The Go
First thing first, you get to read the hottest news on your mobile devices on the go. Be it on your laptop or your mobile phone. The app itself is really good; its smooth, very simplistic and has quite a lot of personalization options. As you log in to the app using your Facebook account, you will get recommended news tailored according to your selected interest. More interesting thing is that now you can save stories to read them later. Also, once you log in you will find a list of important stories that you've missed.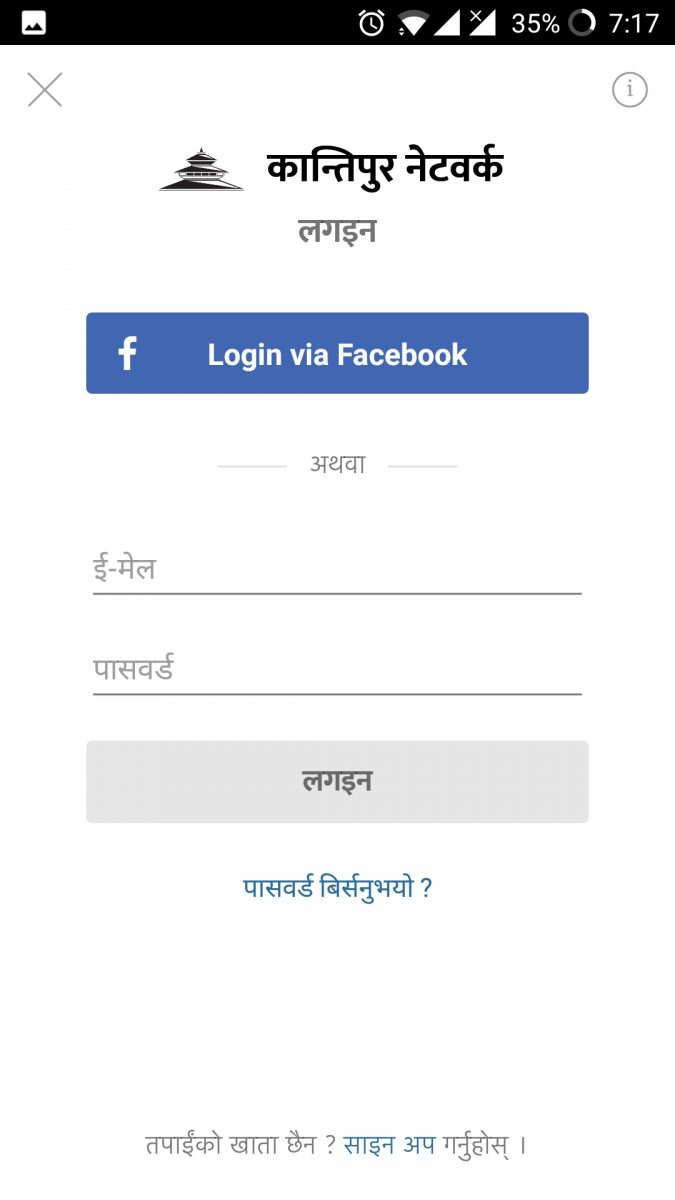 Except reading news and stories you can also write articles and submit to the Kantipur publication through the website itself. Another thing that caught my attention is that you can also view statistics on your profile. I don't know how many of you are going to find it interesting but it keeps track of news you've read and your published articles. Well, it's a nice touch I would say. Further, you get your horoscopes, Nepali calendar, vacancy announcement and lots of other features on the app.
Well, Kantipur Daily gives you all the trending news and various other features in a clean and minimal style. Personally, I love the black and white accents used on the website and the application. So, do not forget to check out the new website and download the app to get your daily dose of Kantipur.
Download Kantipur Daily App: Android | iOS