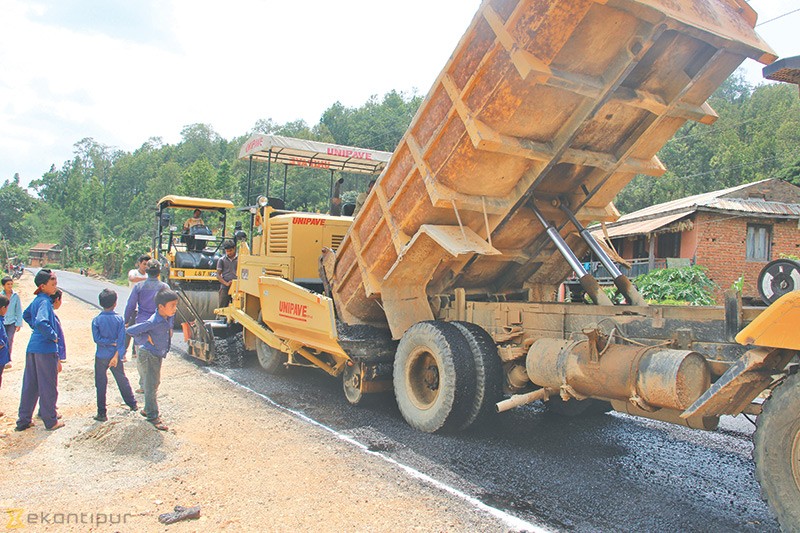 The government is planning to take action against Amar Construction and Sunkoshi Biruwa SL, both working on Kanti Highway, as they are likely to be unable to meet their agreement of blacktopping two road segments within mid-July.
The Details:
The office overseeing the project is looking to impose a fine on the two contractors as their contracts cannot be extended.
Amar Construction was to widen 9-km segment of the highway from Simat to Aale Bhanjyang while Sunkoshi Biruwa SL was working to widen the road segment from Kalche of Lalitpur to Devisthan.
The Kanti Highway is a 90-km highway to Hetauda from Kathmandu which will significantly reduce the time.
Currently there are two possible routes to Hetauda, one 226-km (via Mugling and Narayanghat) and another 136-km (via Palung).
The highway track was opened in 1959. Since then it has been sixty years and the highway still has not been completed.