Internet Service Providers are planning to increase the price of the internet due to the increment in pole rental charges by Nepal Electricity Authority (NEA).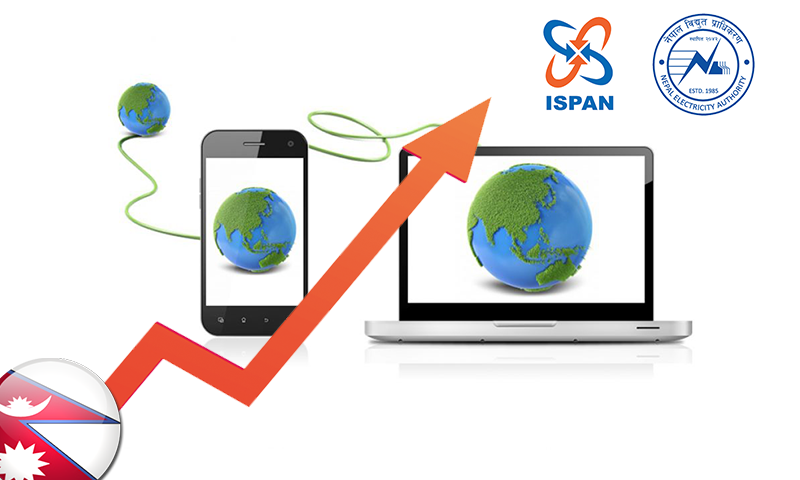 The ISPs are set to hike the monthly charge by Rs 300 in rural areas and by Rs 150 in urban areas.
Sudhir Parajuli, president of Internet Service Providers Association Nepal (ISPAN) says that they have been requesting NEA to take back the increased rental fee. But the authority has been disregarding this issue, he shares.
"We had a meeting with NEA on September 17, Friday, but no representatives attended the meeting," shares Parajuli. Earlier on September 7 too, NEA and ISPAN were supposed to have a meeting which got postponed for the same reason.
NEA had issued new rental charges for the pole in January 2021. The charge of pole rent per kilometer is now Rs 7,000 per year in the rural areas and Rs 9,000 in the urban areas.
In the rural areas, the charge has been increased by 1,250 per kilometer and in the urban areas, it has been increased by Rs 2,235 per kilometer. ISPs share that they cannot afford to pay for the rent now.
ALSO READ: Bikes-Scooters Prices to Increase from Rs. 15,000 to Rs. 50,000 as Govt Raises Tax Duty
Recently, NEA warned ISPs to clear their rent payment. The NEA authorities said that they would otherwise remove the wires of ISPs from October 1. In response to this, ISPs have started requesting NEA to approve their internet price hike decision.
"We will increase the price if NEA is not willing to take back their decision," says Parajuli.
Bikram Shrestha, founder president of Nepal Internet Foundation opines that both the government and the private sector must be thoughtful before deciding to increase rate of this essential infrastructure.
"Internet has become a lifeline and access to the internet is a basic human right. Hence, it is critical to lessen the price of the internet instead of increasing," says Shrestha.
He opines that the government and private sector must develop holistic strategies to decrease the internet price and focus on making it accessible and affordable to everyone in Nepal.
READ NEXT: NTA Studying the Possibility of Refurbishing and Assembling Phone Sets in Nepal