The Huawei Y9 2019 is not the only phone Huawei is launching this festive season. Two other phones of different budget categories are making their way into Nepal; they are Huawei Nova 2 Lite and Huawei Y5 Lite. While the Y9 2019 cost Rs. 34,900, Nova 2 Lite and the Y5 Lite start at Rs. 23900 and Rs. 13900 respectively. Along with the phones, Huawei is also announcing a sweet Dashain offer.
First, let's talk about new Huawei phones.
Huawei Y5 Lite
Huawei Y5 lite lies on another spectrum of Huawei's smartphone business than the Y9 2019. The Y5 Lite is a very basic budget device and a special one because it is Huawei's first Android Go device. The device is powered by the MediaTek MT6737M processor and is paired with 1GB RAM, and 8GB ROM.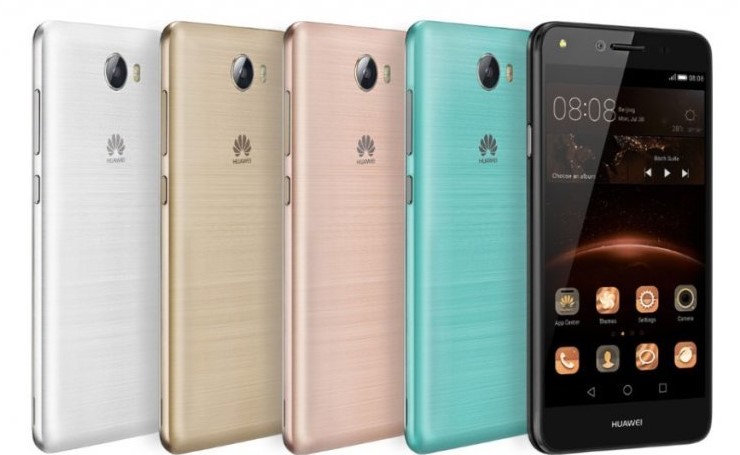 So this phone is for the most basic users. However, unlike other budget smartphones with low RAM, Huawei Y5 lite might run smoother because of the Android Go software which was tailor-made for low-powered devices like the Huawei Y5 lite. However, for Rs. 13900, we think the new Redmi phones from Xiaomi, Redmi 6 and Redmi 6A offer a better value to the customers.
Huawei Nova 2 Lite
Huawei Nova 2 Lite is a budget smartphone higher in tier than the Y5 Lite. It has a metallic back and the new 18:9 aspect ratio. It has a 13+2 MP rear camera set up at the back while an 8MP snapper adorns its notch-less front. The processor inside is the Qualcomm Snapdragon 430 and it is paired with 3GB RAM.
This means you'll be pretty comfortable with normal daily tasks like scrolling through Facebook or watching YouTube. But gaming on this phone is not advisable. The 32GB storage on this phone is generous too. For, 23,900 this is a good value for money.
However, customers may be interested to take a look at Xiaomi Mi A2 lite, a phone from Xiaomi that costs about the same but has a better screen and slightly larger storage and RAM.
Huawei Dashain Offer
Huawei is offering exciting gift hampers on the purchase of these new Huawei phones including the Y9 2019. As you all know the festival season is here and deals are pouring in from all around and Huawei has announced one of its own. In this offer, if you have to buy any Huawei phone this Dashain, you can enter to win exciting gifts and prizes. To participate, you'll have to
1. Like Huawei's Facebook page
2. Share the campaign post publicly
3. Tag 3 friends on facebook and
4. Fill in this Form with the IMEI Code
The form contains further instructions on how to enter the offer.
Daily gifts include Bluetooth speaker, power bank, fitness band, T3-7, Y3 2017, Y9 2018, and Y7 Pro 2018. Bumper gifts include Nova 3i, Huawei Y9 2019, Huawei P20 Pro, and a Mate Book. Ten lucky winners will be randomly selected each day via lucky draw, every hour from 10 am to 8 pm for the daily gifts. Winners' name will be posted in Huawei's Facebook page. Similarly, bumper prizes will be announced via the Facebook Live event next week by Huawei Mobile.