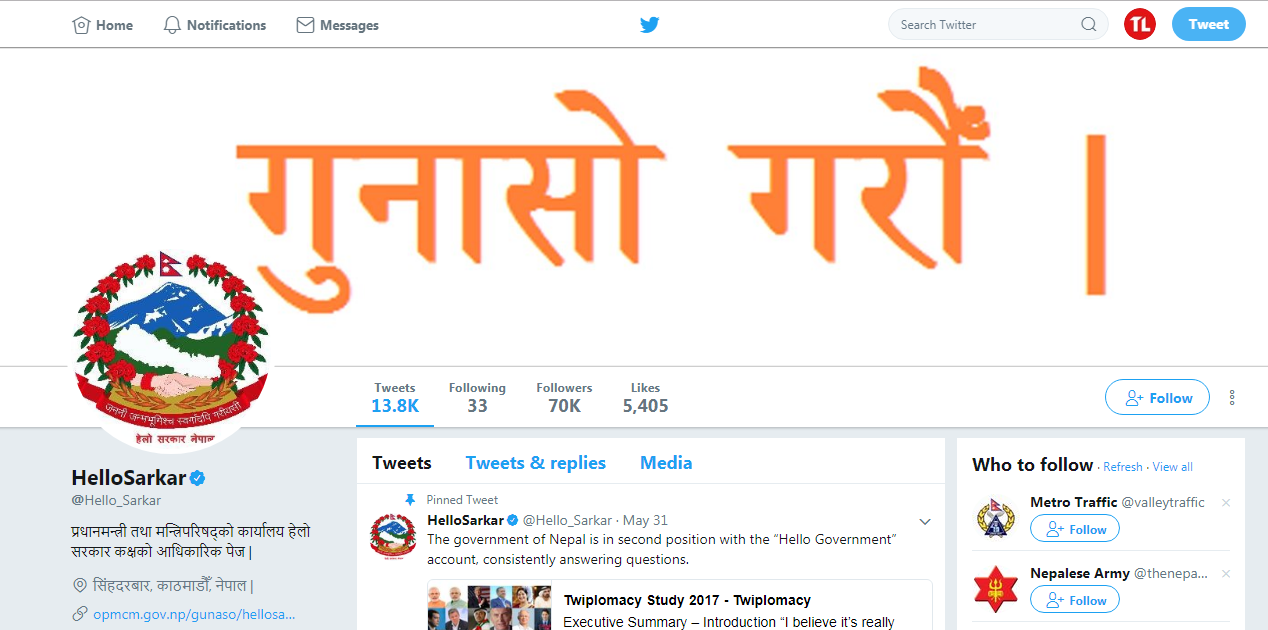 The 'Hello Sarkar' that was previously established as a grievance-hearing mechanism of the government will now be turned into a call center.
The change is being made as the 'Hello Sarkar' has proven to be ineffective as it does not directly address the people's grievances, reports RSS. This will help in addressing people's grievances to the concerned authority directly which will lead to faster response and action to any of these kinds of events that may occur.
Hello Sarkar Programme Chief, Pradhumya Prasad Upadhyay, said the mechanism will be transformed into a call center so that the public can directly complain to the concerned official regarding the problems. Now the government staff will not have to note down the complaints coming from the members of the general public.
Hello Sarkar's Information Technology Director, Mukesh Regmi, said the complaints received at the call center will be channeled to the concerned authority and the official in question will directly address the problem.
The complaints going through the call center will also be sent to the mobile phones of the Prime Minister, ministers, secretaries and the concerned officials.