In a formal program at Namche Bazaar on Sunday, Everest Link Pvt Ltd launched "Hello Doctor", reports My Republica.
Hello Doctor is a free application that will be used to provide emergency medical services for trekkers and mountaineers around the Everest area. The company wants to send a message to the world that Nepal is safe for mountaineering and trekking.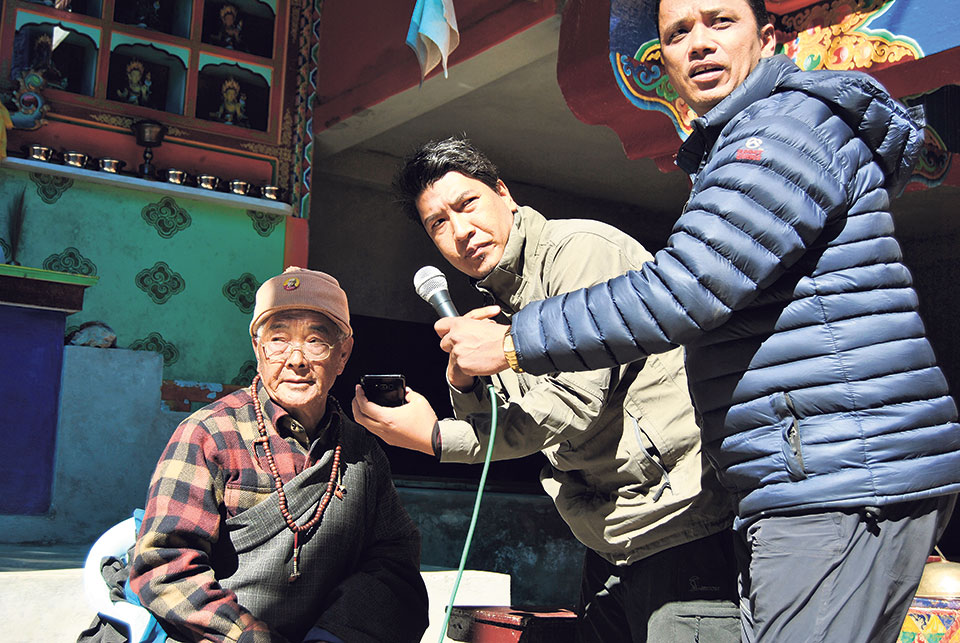 The application was launched in the presence of locals, representatives of several organization, mountaineers, and trekkers. The program was also attended by Kanchha Sherpa who is the last surviving member of the successful 1953 Everest expedition.
In a statement, Everest Link said, "As the number of mountaineers and trekkers has been increasing with each passing every year, health risk is also increasing. To address the issue, we launched this online service."
Chakra Karki, media coordinator of Everest Link, said that the service would be made publicly available from November 15.
Hello Doctor will be supported in association with Green City Hospital and Swacon Hospital of Kathmandu along with Khunde Hospital, Solukhumbu.
Karki said, "Through our Hello Doctor online service, mountaineers and trekkers can get connected with doctors to take advice or to get the rescue. Domestic and foreign tourists, locals, guide, and porters can take health advice directly from doctors using this service."