Government is set to purchase 6MW electricity from Indu Shankar Sugar Mill and Everest Sugar Mill.
In a formal program organized by the Department of Electricity Development (DoED), Director General of the Department Nabin Raj Singh and representatives from the two mills signed an agreement for this purchase.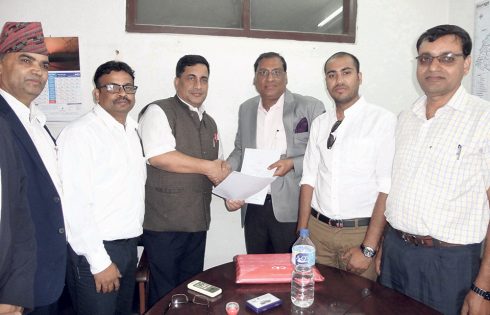 Singh said that these agreements pave way for the mills to acquire generation licenses and move ahead on signing agreements with Nepal Electricity Authority including power purchase agreement.
The agreement is based on a contract of purchasing 3MW of electricity from each mill. This purchased electricity will be operated in Gaushala in Mahottari and Hariban in Sarlahi.
Indu Shankar Mill will provide electricity to Haripur Sub Station about 15-kilo meters from the mill. While Everest Sugar Mill will provide electricity to the Aurahi Sub Station about 12-kilo meters away from the mill.
Seven out of twelve sugar mills have shown interest in a call by the DoED to generate electricity. Together they can generate 25MW electricity in minimum.