Plural Pte Ltd. has launched a foodie networking app, called Fymo, in Nepal. This app allows you to discover a wide variety of food and restaurants, compare the choices by ratings and reviews, and post your own food experience in a single platform.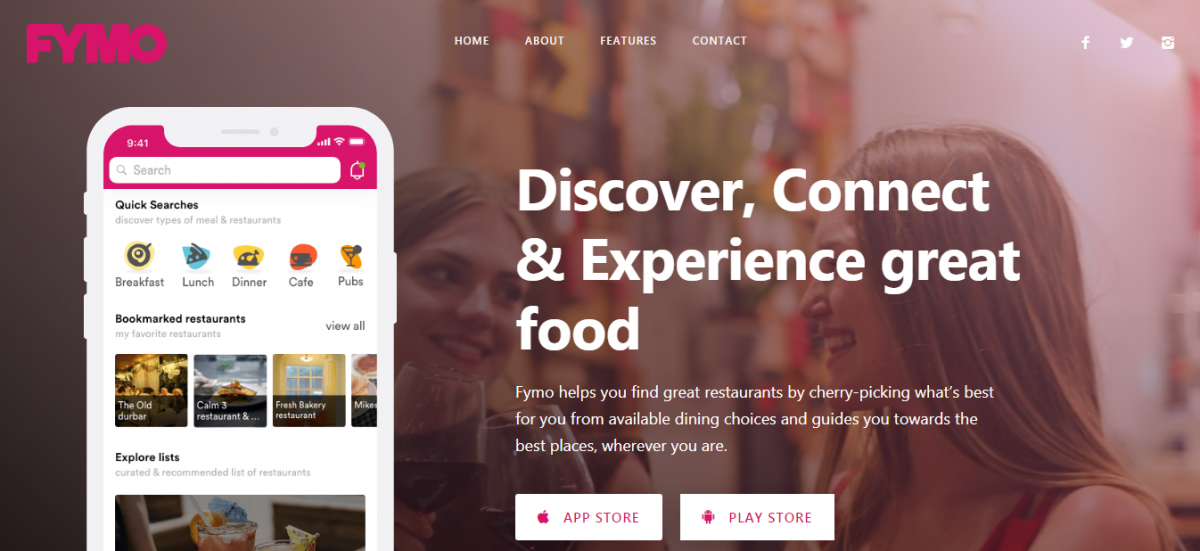 On 20th September, Fymo app was launched by Plural Pte Ltd. on both platforms: App Store and Google Play Store. It has over one thousand downloads on Google Play Store at the moment. After I found out about it, I downloaded it straight away to see what it offered. And I got to say that I was impressed.
As soon as you open the app, you have an option either to log in via Facebook or Gmail. Once you are logged in, you get introduced to what seems like a familiar user interface. Yes, the posts section of Fymo including check-ins and reviews of your friends looks similar to Facebook's Newsfeed. There is an explore button on the bottom menu bar that allows you to search and type in the name of the restaurant. The search results are based on your nearest location by default. However, you can always toggle between the search filters to get other locations.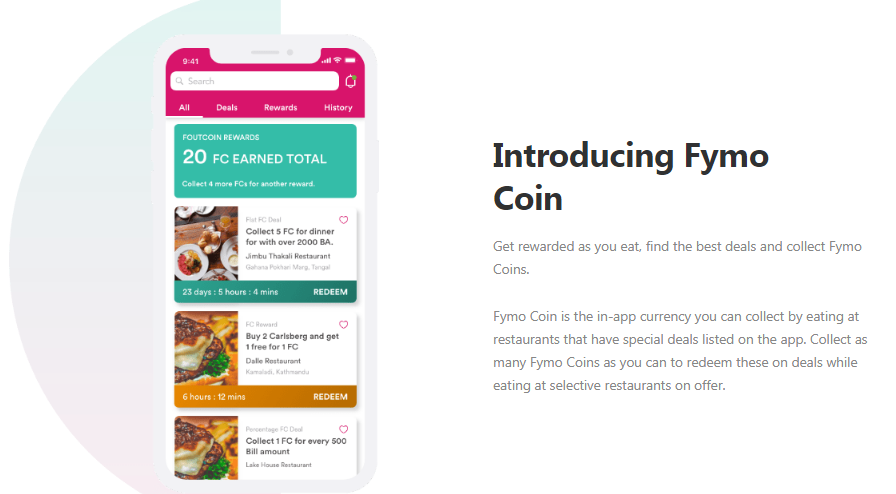 The most unique feature of this app is the availability of its own currency called Fymo Coin. The value of one Fymo Coin equals NRS 100. The important thing to keep in mind though is that they neither be bought nor cashable. Users can collect them by availing deals in Fymo that are listed in the "Deals" tab at the bottom of the menu. Fymo Coins can be redeemed at selective restaurants that provide offers on Fymo Coins.
Over a week usage of Fymo app, I got introduced to a community of foodies sharing and posting their food experience in a single platform. I also got to discover a wide variety of restaurants offering a distinctive variety of food.
Overall, it was a great experience to get my own foodie profile set up, learn and share experience from my foodie expedition. So, if you are unaware of the best restaurants serving your favorite food or you want to join the community of foodies, then you should definitely check this app out.
I will also come up with a full review of the Fymo App in near future. Until then, do share your thoughts about this app in the comments.
---
Fymo App in Glance
Founded on: 20th September, 2018
Where is it based: Kathmandu, Bhaktapur, Lalitpur
What is it about: Exploring and reviewing food and restaurants, Engaging with other foodies
Sector: Foodtech
Food Delivery Option: Not available
Unique Feature: Fymo Coin (in-app currency) that you can redeem on deals on selective restaurants
Download: Fymo for Android | Fymo for iPhone
---
Editors Recommendations