Fusemachines Inc., an AI talent and education platform and service provider headquartered in New York, announced the launch of its flagship AI Fellowship for the year 2023 on November 10, 2022.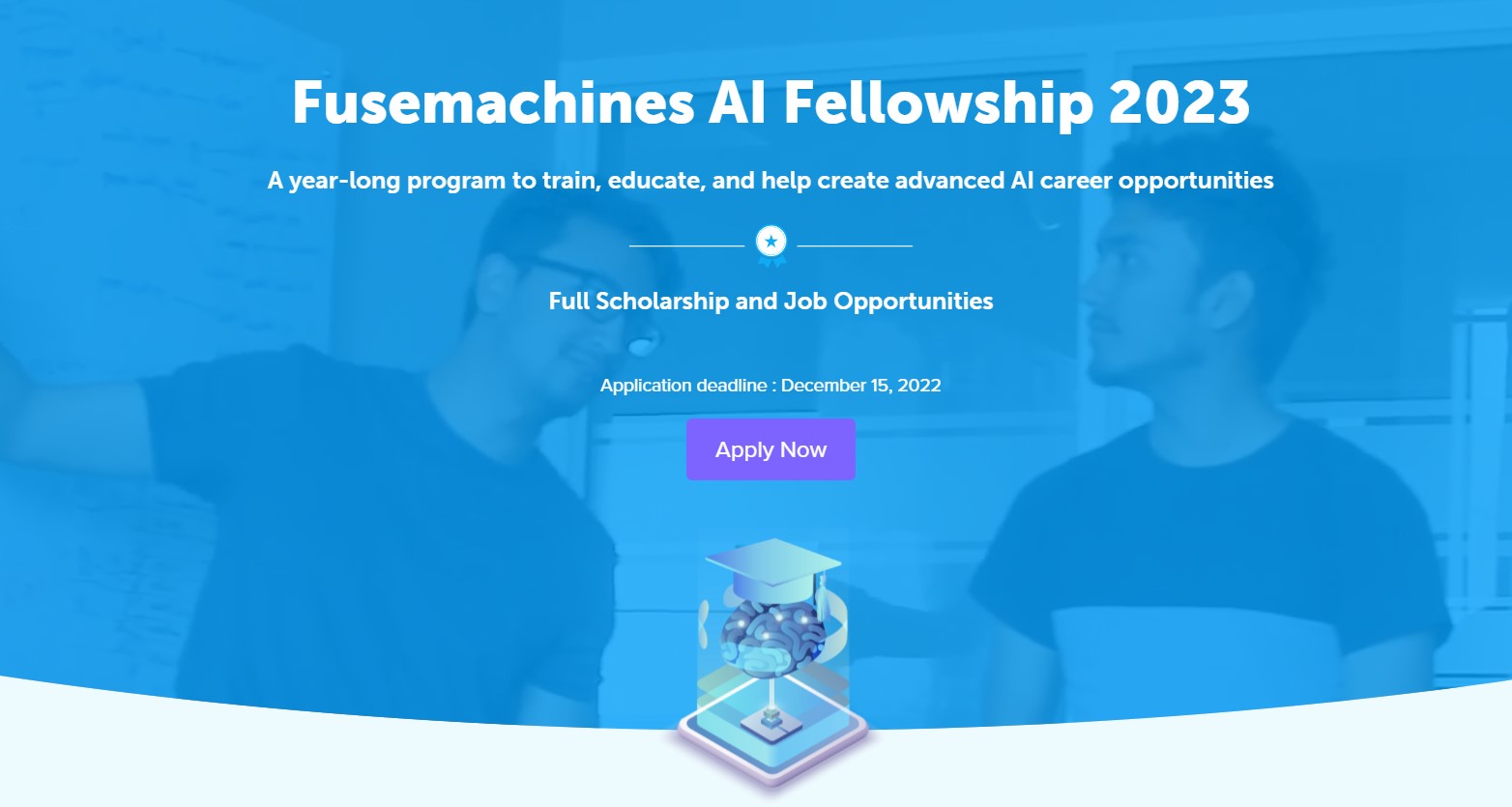 The online live certification program, first launched in 2017, is a year-long program to train and upskill engineering students, graduates, and postgraduates to prepare them for an AI career.
The program, which aims to expand the pool of AI talent in Nepal, is curated by leading US university educators and delivered by notable external and in-house AI experts. Fusemachines invites applicants from all over Nepal for the program.
"AI Fellowship has been one of our most sought-after training programs in Nepal with thousands of applications each year," said Sameer Maskey, CEO and Founder, Fusemachines.
"We want to continually nurture the enthusiasm of our Fellowship participants by offering unparalleled access to best-in-class training and career opportunities."
The training will be offered to machine learning engineers, IT students, and graduates with backgrounds in programming, mathematics, and computer science. The candidates will go through a multi-stage selection procedure, and those who qualify will be given a full scholarship to take the courses.
Over 600 fellows have successfully completed the program across five different countries.
"Businesses globally are in need of skilled AI talent and we are catering directly to this market demand by empowering people from frontier markets like Nepal with top-of-the line AI training," said Parag Shrestha, Managing Director – South Asia, Fusemachines.
"With each new iteration of the program, we are also making a tangible impact on our mission to democratize AI by empowering hundreds of deserving, diverse sets of talent with top-notch, globally recognized AI skills and honing their competence to engage in international projects."
Courses
The Fusemachines AI Fellowship 2023 program includes Fusemachines' proprietary programs: the Microdegree in Artificial Intelligence and the Microdegree Specialization, both consisting of 2 courses that last 3 months each.
The first 2 courses in the primary program are Machine Learning and Deep Learning, followed by Computer Vision and Natural Language Processing. The program will help students develop a solid understanding of Artificial Intelligence, Machine Learning, and Deep Learning algorithms as well as underlying mathematics and code.
The program will employ a blended learning method featuring weekly, live online classes conducted by highly regarded academics and industry experts, programming assignments, group projects, and examinations. Additionally, most of the content will be available online for students to peruse at their own pace.
Fusemachines and Kathmandu University Signed an MoU
On November 24, 2022, Fusemachines announced that it had entered into a Memorandum of Understanding (MoU) with Kathmandu University (KU) to strengthen AI education in Nepal and create job-ready graduates for the AI industry.
"Businesses around the world are eager to tap AI-powered possibilities. However, they continually face the critical challenge of talent shortage," said Dr. Bal Krishna Bal, Associate Professor and Head of Department, Computer Science & Engineering.
"By working closely with Fusemachines' AI experts, we will be able to curate courses and learning experiences that will help us directly cater to the rising global demand for AI talent."
As part of the agreement, Fusemachines will support KU's Department of Computer Science and Engineering with curriculum development and training consultations, hands-on learning opportunities through apprenticeship and externship programs for students, and by appointing an AI expert to guide students during their semester projects.
"In 2021, we launched a first-of-its-kind AI degree program for both undergraduate and graduate students to build a reliable pipeline of AI talent," said Dr. Manish Pokharel, Dean, School of Engineering, KU.
"We are thrilled that this new MoU with Fusemachines will further bolster Nepal's AI talent pipeline and deliver industry-ready AI graduates who can contribute directly to the real-world needs of businesses."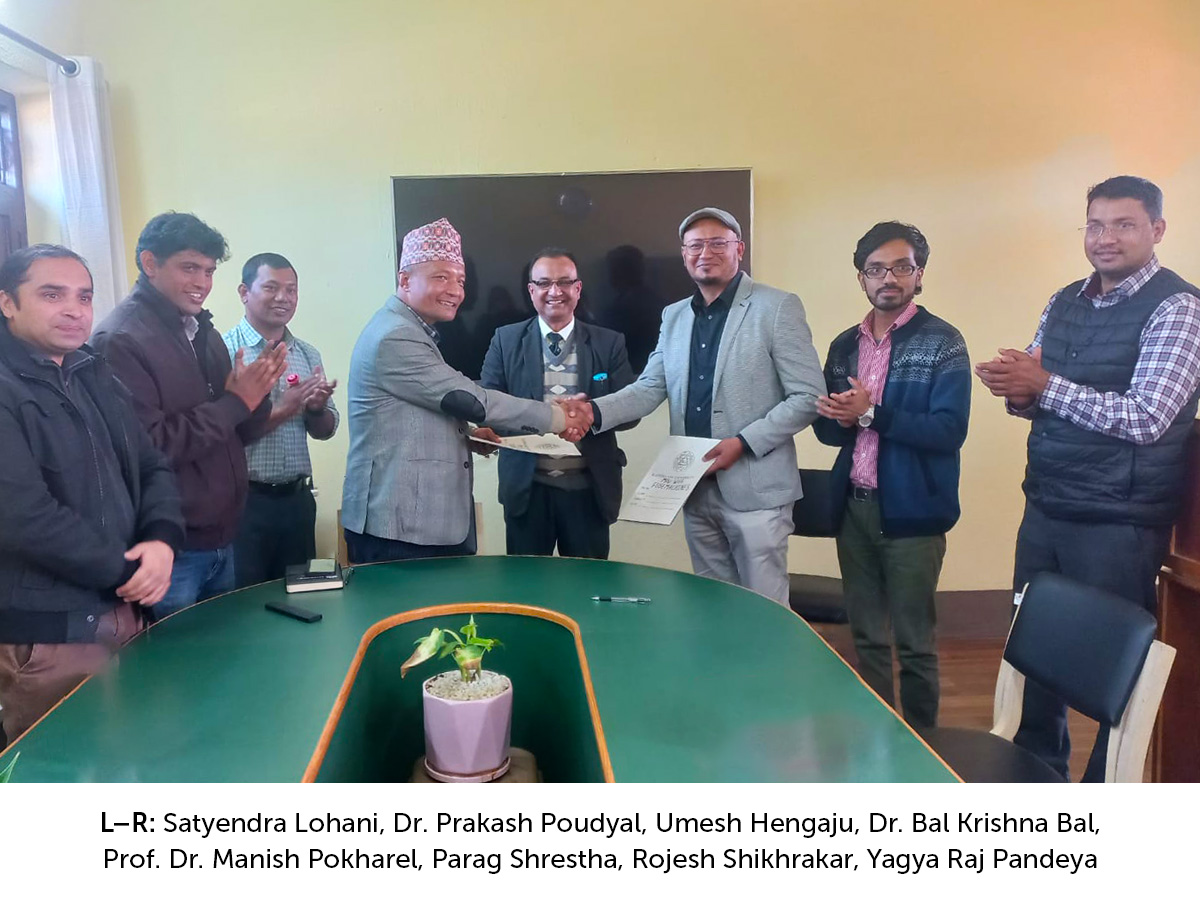 Fusemachines and KU's Department of Computer Science and Engineering will focus on directly tackling the industry-academia gap in AI education while allowing Nepal's talent pipeline to continually contribute meaningful work on a global scale.
"Since our inception, we have continually strived to equip students from all over Nepal with quality AI training," said Dr. Sameer Maksey, CEO and Founder, Fusemachines.
"In 2019, we doubled down on our AI training efforts with the formal launch of our 'AI for Shikshya for Nepal' initiative. Collaborations with education institutions such as KU will remain critical as we advance on our journey of building homegrown AI professionals – skilled enough to not only thrive in frontier markets like Nepal – but also partake in AI projects and products of global scope."
READ NEXT: CG Electronics Starts LG TV Assembly Plant in Nepal