The annual "30 under 30" list produced by Forbes for 2018 features 300 remarkable individuals in thirteen categories, under the age of 30, among which four are from Nepal.
The entrepreneurs from Nepal who made it to the list are Aayushi KC, Anjal Niraula, Eco Cell Industries, and Kanchan Amatya.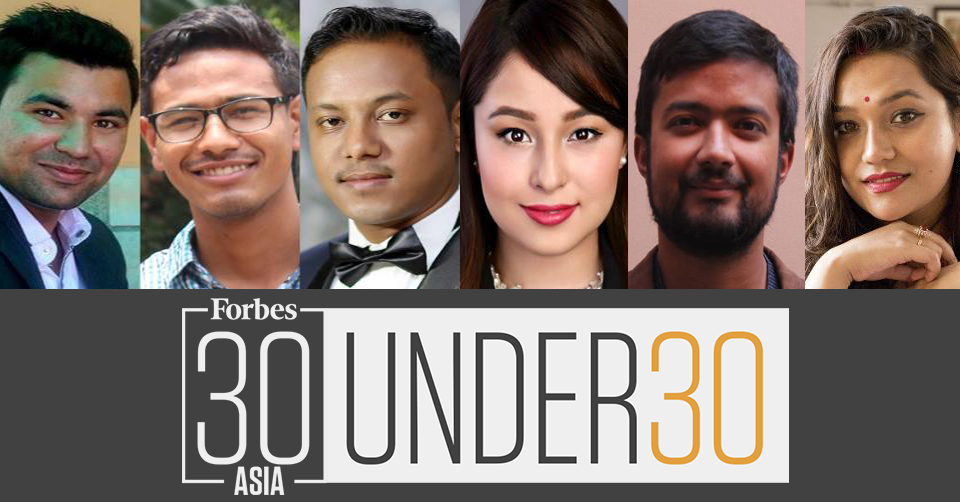 From Nepal, three of the four, Kanchan Amatya, Aayushi KC, and Eco Cell Industries have made it to the list under "Social Entrepreneurs" category, while Anjal Niraula made it to the list under "Industry".
---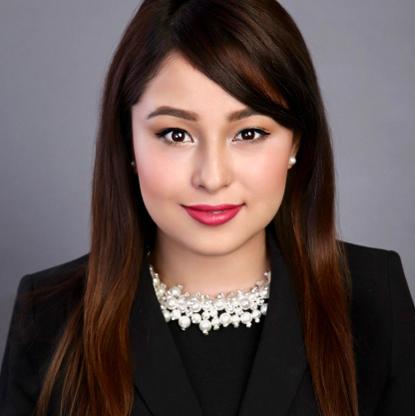 Kanchan Amatya is the founder of Sustainable Fish Farming Initiatives (SFFI). SFFI specializes in solving food insecurity and poverty through sustainable aquaculture. Amatya is also the UN Women's Global Champion for Women's Economic Empowerment. Her work has been recognized by the government of Nepal, former US president Bill Clinton, and the United Nations.
---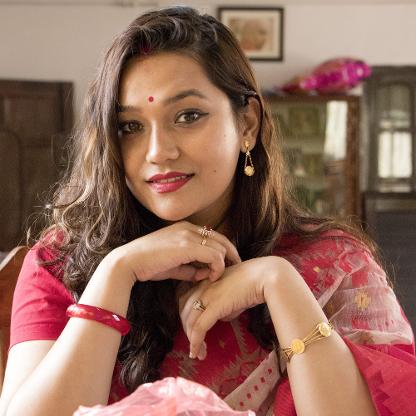 Aayushi KC is the founder of Khaalisisi. Khaalisisi is a platform that connects the individuals and organizations with garbage collectors. The platform is currently connecting over 13,000 recyclable waste-buyers to waste-sellers. She is working towards a zero-waste goal in Nepal.
She quit her job in USAID and founded Khaalisisi Management Pvt. Ltd. (Khaalisisi.com), which currently helps to substantially increase the diversion of recyclable materials away from landfills.
---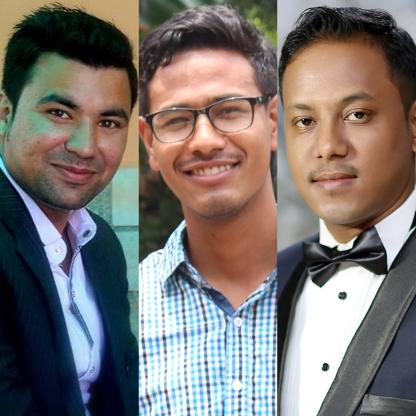 Eco Cell Industries is founded by Nishan Shrestha, Sacheet Pandit, and Subash Shrestha in 2015. Eco Cell Industries was established in the aftermath of the devastating earthquake of 2015 to create reliable, cheap and eco-friendly materials for reconstructing buildings.
The startup manufactures economic, environment-friendly, earthquake-resistant building materials. They also supply machinery and provide necessary consultation and training.
---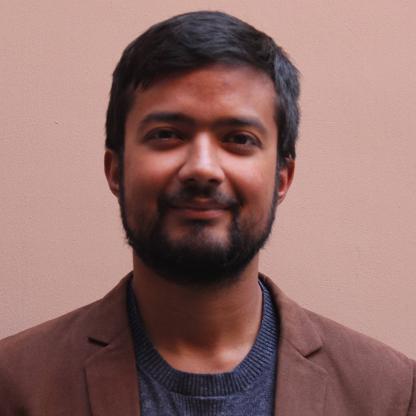 Anjal Niraula is the Managing Director of Gham Power. Ghampower develops solar micro-grids and commercial off-grid systems. Since its establishment in 2010, the company has installed 2.5MW of solar micro-grids across more than 2000 projects. He is also a member of the World Energy Council's Future Energy Leader program.
---
Compared to last year, the number, as well as the variety of category, has been reduced in this year's list in the case of Nepal. Last year, there were five individuals from Nepal; two under "Social Entrepreneurs" category, and one each under "Retail & E-commerce" and Media, "Marketing & Advertising" category.
"In its third year, our annual 30 Under 30 Asia list features 300 young innovators and disruptors across 10 categories who are re-inventing their industries and driving change across this diverse region. Representing 24 countries across Asia-Pacific – including Azerbaijan and North Korea for the first time – these finalists were selected from thousands of online nominations, researched by our team of reporters and vetted by a panel of expert A-list judges, to make sure they're worthy of a spot on this prestigious list.", says Forbes.
---
Editor's Recommendation