What's the first thing you think of when it comes to food delivery in Kathmandu? Foodmandu? Well, if you have never used Foodmandu then this is the perfect time to get started. Foodmandu, one of the first online food delivery services in Nepal is running The Greatest Online Food Festival.
This event started from  December 22 and will run till January 5. This is a first of its kind event and unlike traditional food festival, the food gets delivered to your home. And guess what, the delivery charges are not applied. Also, you can play various games online and win coupons to get discounts on your order.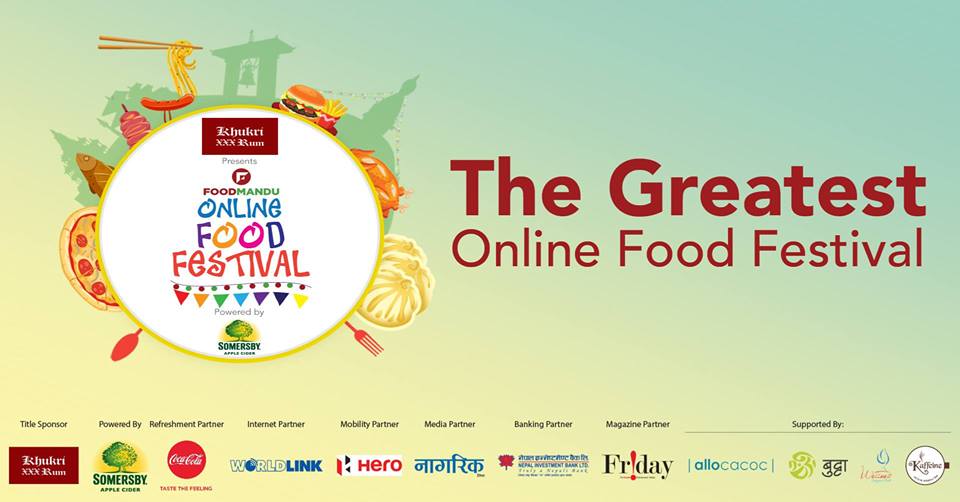 Foodmandu Online Food Festival Frenzy
In this food festival, Foodmandu features different cuisines. Along with Nepali, Italian, Indian, Continental and Asian you can enjoy other fast foods as well. This fest includes 33 different restaurants with Black Water, Crust, Ghangri, LeTrio, Bajeko Sekuwa, Road House, Bota and Red Mud being some of the popular eateries.
Main Highlights
Free home delivery.
Free Coke on every order.
Free Somersby to first 50 customers every day.
2 free coupons from Kaffeine on order of Rs. 1000 or above.
You can play online games on Foodmandu's website to win discount coupons.
Answer a question on their Facebook/ Instagram to win giveaways every day.
This food festival is really great for people who usually eat outside as you can enjoy special delicacies at your home or workplace at the best prices ever. Note that your minimum order should amount to Rs. 400 or more. You can win one coupon worth Rs. 200 every day which you can use for a single order.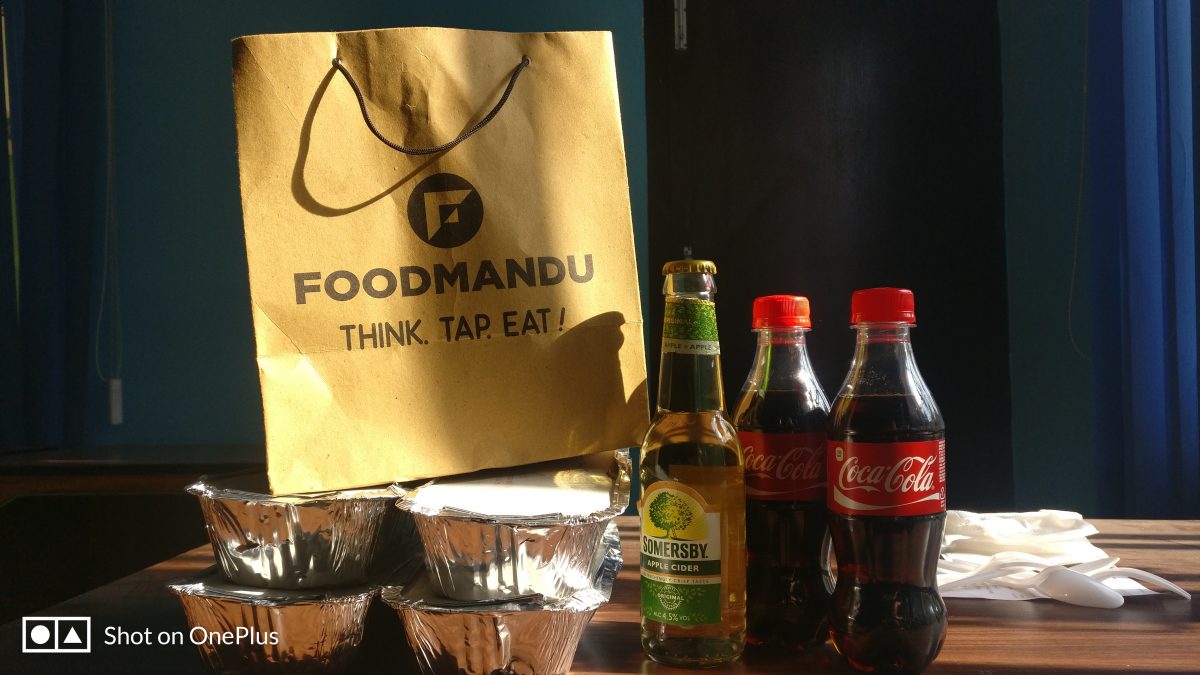 So I've already tried the Foodmandu Online Food Festival. I ordered two Panda Plate from Hungry Panda and it was quite good. Got two cokes and a Somersby for free and on top of that, the delivery time was on point. 30 min is quite fast, Isn't it?
Alright, hurry up and order anything at Foodmandu Online Food Festival. We'll be coming up with a vlog on Foodmandu Food Festival very soon until then stay tuned!