HIGHLIGHTS
McDonald's has partnered with Foodmandu to exclusively deliver its menu items in Nepal.
Nepali customers can now enjoy McDonald's meals delivered to their doorstep.
To mark the launch, McDonald's is introducing a Nepal-only dish called 'McMomo Buff'.
Foodmandu, Nepal's leading food delivery service, announced in a press statement that it would now be exclusively delivering from McDonald's, an American multinational fast food chain, due to popular demand from its users.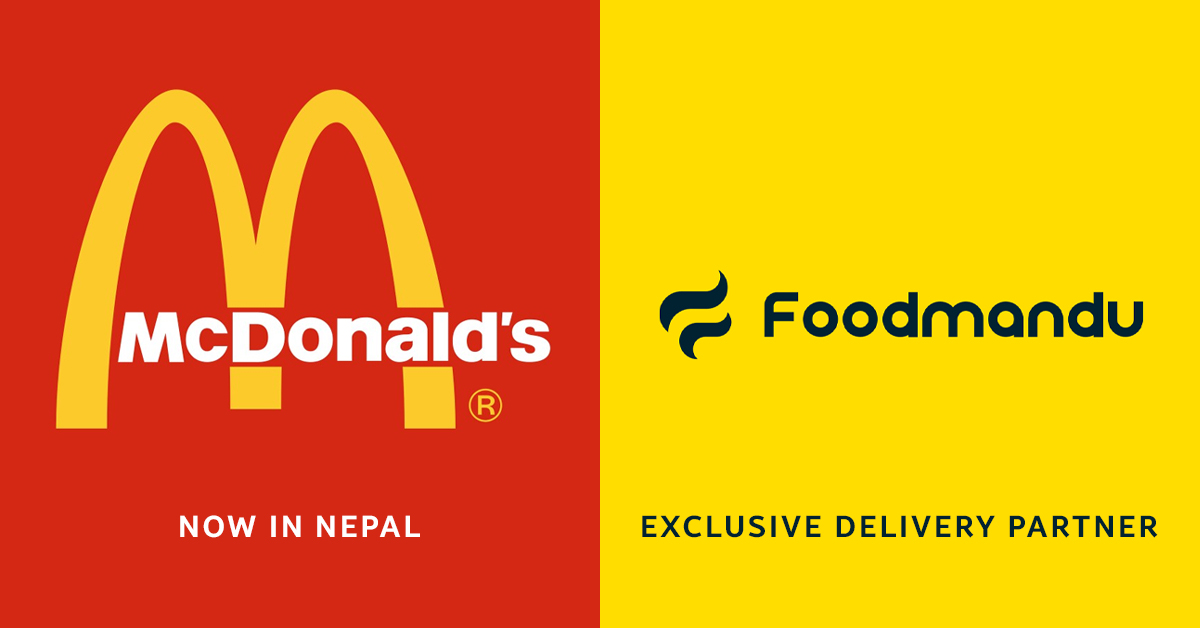 Currently, McDonald's does not have any physical dine-in outlets in Nepal. However, it is starting a delivery-only service in collaboration with Foodmandu.
"We are thrilled to be partnering with McDonald's to bring its famous menu items to our customers. We are devoted to providing our consumers with high-quality, hygienic meals, and McDonald's shares that commitment," said a spokesperson for Foodmandu in a statement.
ALSO READ: Vianet Introduces XGS-PON Technology, Offering up to 2 Gbps Symmetrical Internet Speeds
Foodies in Kathmandu have long waited for the chance to experience the taste of the world-renowned brand, and now that wait is finally over. McDonald's menu items will be prepared to meet the highest standards, including premium packaging to ensure that the food stays fresh for a longer period of time.
"We're excited to partner with Foodmandu and expand our services in Nepal," said a spokesperson for McDonald's. "Their commitment to providing excellent service and convenient delivery makes them an ideal partner for our brand, and we're looking forward to bringing our food to even more customers."
To celebrate the launch of the new delivery service, McDonald's is introducing a Nepal-only dish called "McMomo Buff." This dish is a fusion of McDonald's classic Big Mac and Nepal's beloved momos.

The McMomo Buff is sure to be a total crowd-pleaser, putting the famous Big Mac up for some healthy competition.
"I've always dreamed of trying McDonald's food, but it wasn't available here," said one ecstatic customer who had already tried the new delivery service. "Now, thanks to Foodmandu, I can finally enjoy my favorite McDonald's meal without having to leave my house. The delivery was fast, and the food arrived fresh and delicious. It's like a dream come true!"
However, it should be mentioned that this article is an April Fool's Day prank (Continue reading to get the Promode Code and receive a 20% discount on Foodmandu). McDonald's has no confirmed plans to launch a franchise in Nepal any time soon, and Foodmandu is not an exclusive delivery partner for McDonald's.
While this article may have been a fun April Fool's Day prank, it also serves as a reminder to be cautious about what we read and share online. Clickbaits can be tricky and misleading, and it's always important to verify the information before believing it or sharing it with others.
So, the next time you come across an article that sounds too good to be true, take a moment to fact-check it before hitting the share button. This way, we can help prevent the spread of misinformation and promote the responsible sharing of content online.
Since you have made it this far in this article, we would like to thank you for taking the time to read this article and for being a responsible reader. As a token of appreciation, we invite you to use the promo code "TECHLEKH" today and enjoy a 20% discount on all orders placed through the Foodmandu app. And don't forget to share this article with your friends and family; who knows, they might learn something new too!