App download and usage is a multi-billion dollar industry, especially non-gaming apps, such as those in the communications and health industries. With people taking an active interest in the latter, food apps have increased in popularity. Culturally and socially, food is important here in Nepal, and the diverse dishes enjoyed internationally inspire new chefs to experiment with food-fusion locally.
The backing of the Nepali hospitality industry in this venture is perhaps why food apps matter, especially, those that allow for the practice of international recipes which can include gourmet hot dogs or burgers, English muffins, or French pastries, all using local ingredients.
BigOven
---
This app boasts over 11 million downloads for the simple reason that it offers a vast choice of recipes. It's considered a food or menu planner that assists the busy cook by providing them with recipes, especially whilst out shopping. The free version comes with the grocery list and menu planner. This app aims to show cooks that the cooking cycle is not merely about finding a recipe but partaking in the prior planning of finally having a completed meal.
Food recipes can also be viewed on Facebook and shared to increase the social aspect of cooking. It's also handy for the times when shopping is not a viable option but a few ingredients are available in the home. It's predominantly used in the US and other Western markets but is adaptable for the Eastern market as well.
Jamie's Recipes
---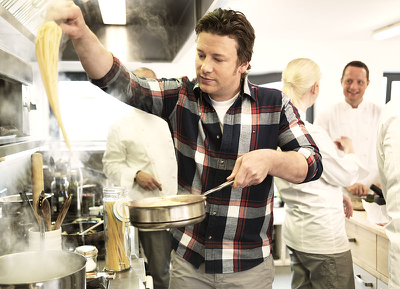 The affinity for the UK chef transcends all cultural barriers. When looking for a taste of traditional English or other international recipes then this app does just that. As it caters for the UK market, most of the seasonal vegetable recipes resonate with this market but can be easily tweaked to accommodate your local needs. It offers the users many step-by-step recipes along with Jamie's tips and tricks.
Even those all-important sweet treat recipes are available, as it's updated weekly. Interestingly enough, Jamie teamed up with Deliveroo in order for his restaurant meals, including both classic burgers and Italian pizzas, to be easily accessible to the wider demographic that enjoy his food, but cannot come to his restaurant. This app is published by Zolmo, a London-based software development company, and is currently ranking 27th right here in Nepal, according to Similar Web, a website that ranks mobile apps.
Epicurious
---
"The final countdown" could be the ideal subtitle because this is the originality of the app – the countdown for cooking. In the mood for steak? Epicurious guides you by warning you when it's time to turn the meat or switch off the heat. Obviously, it could be argued that times vary depending on the kitchen, the type of product, size, freshness etc., but Epicurious has also thought of this.
The 'Smart Timer' shows photos and illustrations with lots of captions on what the product colour and consistency should look like. This app is provided with a selection of recipes and the possibility to create your own shopping list. In, 2018, it won the Webby and People's voice award for being the best food website. Webby is an international organisation that honours entrepreneurs or individuals that have excelled in the online world.
Food is a boundary-breaking communicator, and local culinary pride can be expanded to be further inclusive in breaching the gap of taste.