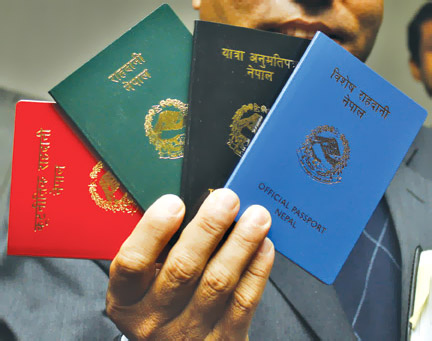 Around five million Nepali citizens have Machine Readable Passports (MRPs).
The government had first issued MRPs on December 26, 2010 (around 6 years back). According to the Department of Passport, Ministry of Foreign Affairs, as of May 31, 2017, it has issued 4,847,499 general passports, 3,497 diplomatic and 13,423 official passports and travel permits to 1,308.
In total, the Department of Passport has collected revenue of Rs 19.26 billion through the issuance of passports in theses six years excluding the income received by the Nepali Missions abroad and the District Administration Offices.
A machine-readable passport (MRP) is a machine-readable travel document (MRTD) with the data on the identity page encoded in optical character recognition format. In Nepal, a client can get MRP within a day of application submission giving a fee of Rs 15,000.