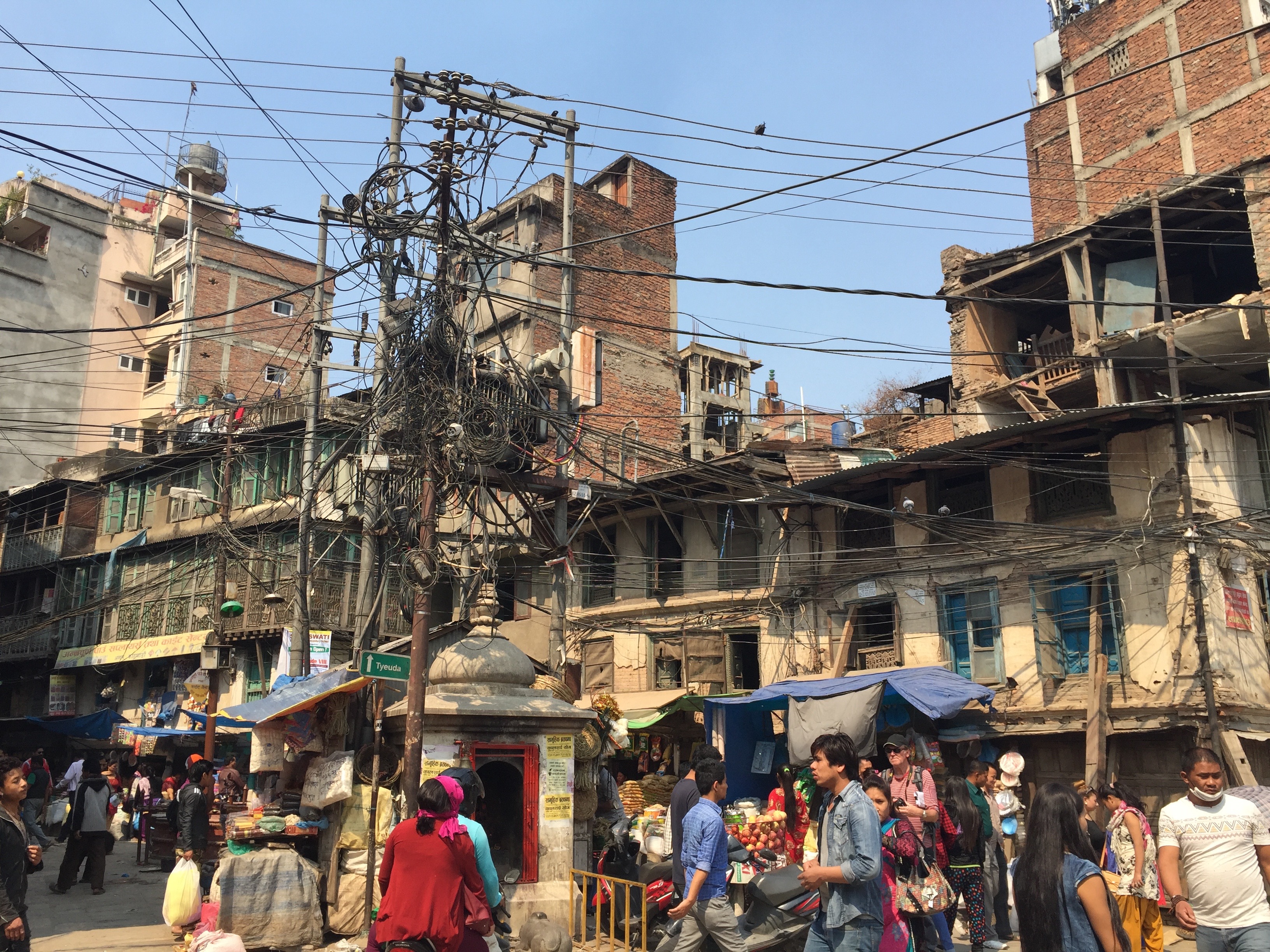 The Chinese government has asked Nepal to clear electric poles along Ring Road by June so that it can start working on the second phase of the Kathmandu Ring Road Improvement Project.
Details:
Kathmandu Ring Road Improvement Project is being undertaken by the Department of Roads (DoR) and funded by the Chinese government.
The Chinese Commerce Ministry has asked DoR to clear the poles at the Kalanki-Maharajgunj section of the Ring Road following the results of a field study that was conducted last November.
China had first expressed interest to upgrade the entire Ring Road which was 27-km long. Then since the funding required was more than its budget, Nepal and China signed a pact to upgrade a 10 km segment in 2012. And China promised to upgrade the remaining 17 km in the second phase.
Work done until now:
The contractor of the project, Shanghai Construction Group has completed 80% of the first phase of the project. The road is being widened to eight lanes from two lanes, and separate bicycle lanes are being built.
While four bridges have been expanded, three more have been built. An 800-metre underpass extending from Khasi Bazaar to Baphal is almost complete.
The project delayed due of the earthquake of 2015 followed by the blockade is picking up pace since then and aims to complete all work by July 2018.