DJI's Ronin series grows stronger, lighter, and smarter with the new DJI RS 2 and RSC 2 gimbal. Oliz Store has now launched DJI RS 2 and DJI RSC 2 in Nepal.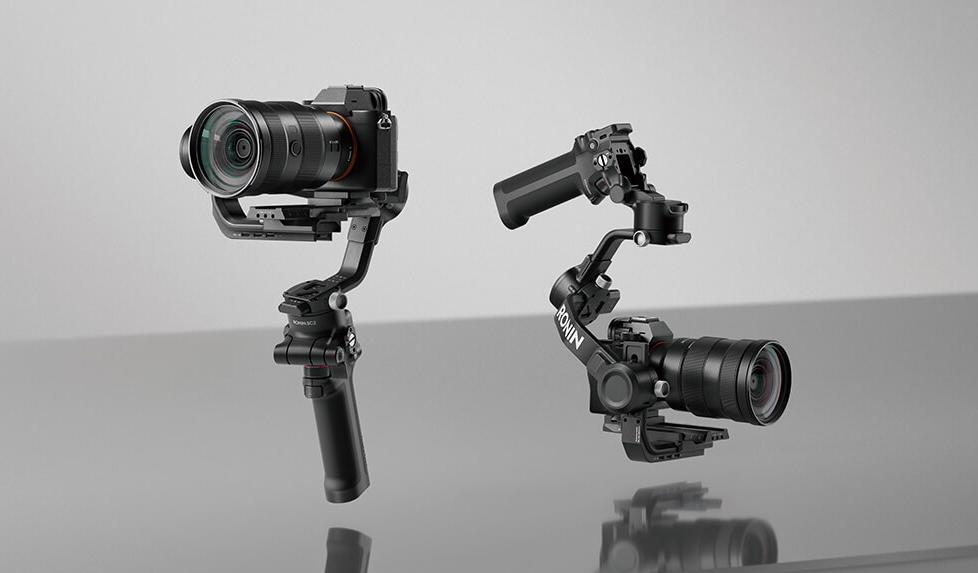 DJI RS 2 price in Nepal is Rs. 1,25,000 whereas the RSC 2 costs Rs. 70,000. They are available for purchase right now.
DJI RS 2 is a bigger package whereas the RSC 2 is a smaller one. Both of them cater to larger cameras and feature similar designs.
Let's take a look at these gimbals.
DJI RS 2/RSC 2 Specifications
Body: 16.1 x 10.2 x 7.7″, 15.7 x 7.3 x 6.9″
Weight: 1.07 kg, 1.216 kg
Payload: 4.5 kg, 3 kg
Battery: 1950 mAh 12 Hours, 3400 mAh 14 Hours
Gimbal Charging Port: USB-C
Mount: M4 Mounting Hole, 1/4"-20 Mounting Hole, Cold Shoe Mount
Wireless: Bluetooth Low Energy 5.0
DJI RS 2/RSC 2 Price in Nepal: Rs. 1,25,000/ Rs. 70,000
DJI RS 2/RSC 2 Overview
Design
DJI RS 2 uses carbon fiber in vita structural components reducing the weight down to 1.3 kg while remaining highly durable. Furthermore, it can now support a payload of 4.5 kg. Its design is similar to that of the DJI Ronin 2.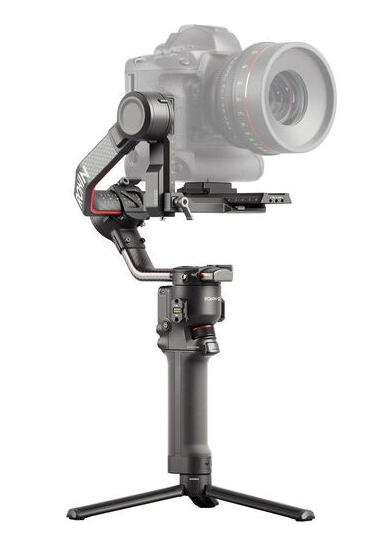 It features axis locks for easier balancing and the dual-layer camera mounting plate is compatible with both the Arc-Swiss and Manfrottor standards. Also, it has a fine-tune balancing knob for precise camera balancing.
RSC 2 features a more portable folding design to allow for easier transportation. Also, the folder design provides unique ways to use the gimbal for vertical filming. The RSC 2's main gimbal arm can be loosened to provide more creative shooting angles.
RSC 2's weighs in at 1.2 KG and can support payload up to 3KG.
RS 2 has a 1.4 inch OLED display whereas the RSC 2 has a 1 inch OLED display. There's a built-in dial above the trigger that allows for precise focus control and complements a DJI focus wheel mounted on the RSA port to create two-channel focus and zoom.
ALSO READ: DJI Pocket 2 with 64MP Sensor and 3-Axis Gimbal Launched in Nepal
Features
Just like the original Ronin-S and Ronin-SC, these new gimbals come with plenty of features.
*New* Time Tunnel: The system performs a 360-degree roll while capturing a hyper-lapse, adding a level of creativity to footage.
Flashlight: The system tilts the camera all the way forward so users can grip the base like a flashlight.
One-Tap Portrait Mode: The gimbal quickly orients the camera into vertical shooting for professional-level social media content.
Panorama: After configuring sensor and focal length, choose a start and stop point for panoramas up to gigapixel size.
Roll 360: The gimbal enters into the Flashlight position and rolls the camera system 360 degrees.
Timelapse: This classic feature shows subtle changes over the duration of your choosing.
Battery
DJI RS 2 features a 1950 mAh battery that can provide up to 12 hours of battery life whereas the RSC 2 features a 3400 mAh battery that can provide up to 14 hours of battery life.
RS 2 takes 1.5 hours to charge from 0 to 100 using a 24W charger whereas the RSC 2 takes 2 hours to charge using an 18W charger.
Advanced App and Accessories
DJI RS 2 and RSC 2 support accessories like a cheese plate, Focus Wheel, 3D Focus System, Twist Grip Dual Handle, RavenEye Image Transmission System, Tethered Control Handle, counterweight systems, and more.
ALSO READ: DJI Osmo Mobile 4 with Magnetic Clamp Design Now Available in Nepal
For remote operation, both DJI RS 2 and DJI RSC 2 can use ActiveTrack 3.0 when the RavenEye Image Transmission System is connected, sending a 1080p/30fps low-latency feed to a mobile device using the Ronin app from up to 200 meters away.
DJI RS 2 and DJI RSC 2 Price and Availability
DJI RS 2 and DJI RSC 2 price in Nepal is Rs. 1,25,000 and Rs. 70,000 simultaneously. Both of these devices are available for purchase via Oliz Store.
Both of the devices come with a 1-year warranty on Gimbal and a 6-month warranty on Motors. The device comes with a mini tripod, cables, and quick release plates.
What do you think about the new gimbals from DJI?