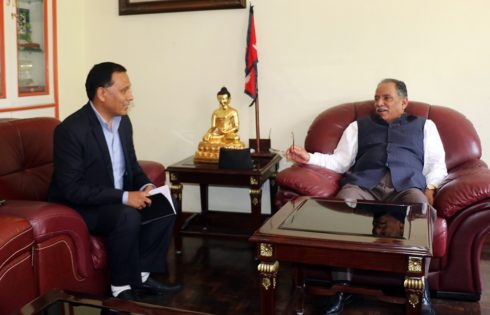 CPN (Maoist Centre) Chairman Pushpa Kamal Dahal has urged Nepal Electricity Authority (NEA) Managing Director Kulman Ghising to immediately end load-shedding in Far-Western region, reports The Kathmandu Post.
In a meeting with Ghising at Lazimpat, Dahal pressed Ghising to put an end to load-shedding in Far Western region as people there have been many difficulties due to the constant load-shedding. Dahal took to a meeting with Ghising after he received dozens of complaints about load-shedding during his recent trip to Kanchanpur.
Ghising in response stated that transmitter and transformers in that region are being maintained and once the work is completed, the load-shedding would end in a couple of days.