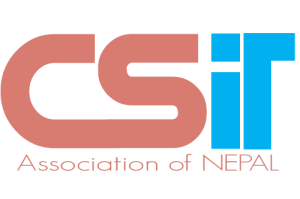 CSITAN (Computer Science and Information Technology Association of Nepal), is a non-profitable, non-governmental, non-political, social organization established in 2011 by the young energetic students persuading their career in BScCSIT course. It has been conducting many activities. It has been collaborating with several national and international organization in order to achieve a new milestone in technology and develop the different IT sector in Nepal.
It is currently planning to organize a one-day workshop on WordPress with collaboration with the Nepal Russia ICT Society. The workshop will be primarily focused for 1st and 3rd semester students of B.Sc.CSIT. The workshop will emphasis on the essentials of creating your own website and using it. This will help you to get proper knowledge about WordPress.
Program Details: 
Date: 27 Jan, 2016, Wednesday (13th Magh)
Time: 11:30 am onwards
Location: Russian Centre of culture & science, Kamalpokhari, Kathmandu
Participation Fee:
*Free for CSITAN general members.
*NPR. 100 for others
Requirements: A laptop is mandatory with XAMPP or WAMP software installed, if possible.
There is a limited no. of seats and CSITAN reserves the complete right to select the participants on the basis of answers provided. You will get an email as a confirmation for your participation. Your participation in the event without an invitation/ confirmation mail will not be entertained.
Participating in such workshops is very much beneficial to brace your talent in the field of technology. I am sure that this workshop will help the Freshers to acquire adequate information about WordPress and help them to utilize it in their day to day activities. It is an opportunity worth experiencing.
If you are interested and want to be part of it, please fill this form.
For further information and updates on the event, you can join the Facebook Event of the Workshop.