Here we review 3 of the top three cryptocurrency exchanges in Canada in 2021: CoinSmart, Kraken, and Newton. These exchanges made this list because they sell valuable cryptocurrencies, have low fees, and are easy to use.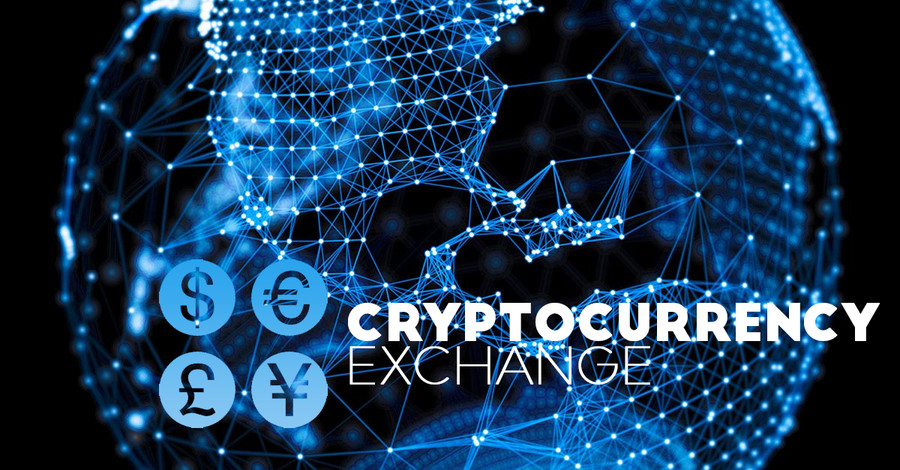 These exchanges are also registered with FINTRAC and use cold-storage to keep your cryptocurrency secure. They also each have their own features, making them excellent exchanges for Canadians to buy cryptocurrency on. 
 
CoinSmart
Kraken
Newton
Commission Structure
0.2% for single trade

0.4% for double trade

0.9% fee for any stablecoins

1.5% fee for any other crypto or FX pair

*Fees are charged per trade bases

No commission fees

*Only mining fees -which vary

Cryptocurrencies
Bitcoin
Ethereum
Litecoin
Ripple
Bitcoin Cash
EOS
Tether
Stellar
Cardano
Bitcoin
Polkadot
Ethereum
Litecoin
Ripple
Bitcoin Cash
EOS
Tether
Stellar
Cardano
+56 more
Bitcoin
Ethereum
XRP
Tether
Monero
USD Coin
Litecoin
QCAD
Stellar
Bitcoin Cash
Interac e-transfers
Yes
No
Yes
OTC
Yes
Storage
95% Cold-Storage
FINTRAC registered & quick registration
Yes
Who is it for
Everyone
Intermediate/Advanced
Beginners
Security: Cryptocurrency Storage and FINTRAC 
All three of these exchanges use cold-storage for their cryptocurrency, which means that the vast majority of their cryptocurrency is held offline. Cold-storage is far and wide the most secure way to store cryptocurrency. Exchanges can be targets for hackers, so keeping unused cryptocurrency offline is advisable.
Custodial exchanges act much more like traditional exchanges and securities brokers. Therefore, as of 2021, Canadian cryptocurrency exchanges must be registered as such. All three of these exchanges are registered with FINTRAC, a Canadian regulated anti-money laundering, and anti-terrorism agency. 
CoinSmart 
Top Features
SmartTrade
AdvancedTrade
SmartGuarantee
SmartPay
CS Premium
CoinSmart is one of the best cryptocurrency exchanges in Canada because it is safe, easy to use, and has several great features. The exchange was established in 2018 and has continued to grow and improve.
Over the years, they have added more features such as a smartphone app, SmartTrade, SmartGuarantee, and SmartPay.
SmartTrade means that users can buy/sell cryptocurrency with the click of one button. Using the platform is a lot like online shopping, which means that it is straightforward and no-nonsense. Many excellent exchanges are just too complicated for newer investors to start to try to use.
The AdvancedTrade feature means that users can set auto purchases with buy/sell limits.
The SmartGuarantee is a service. With this feature, for a fee, CoinSmart ensures that transactions are completed within five days. And SmartPay makes it easy for businesses to accept payment with cryptocurrency. SmartPay creates an instant invoice and then deposits the crypto-funds into your account instantly. The service also makes the conversion from crypto to fiat currencies fast and easy.
They also offer their OTC (over-the-counter services) for clients with $25,000+ with CS Premium. CS Premium is a professional service that gives individuals and companies access to personalized attention, as well as high-volume discounts.
One of the main reasons that CoinSmart is so appealing is that they really are for every kind of trader. They have low minimums; all you need is $100 to create an account and begin trading. The platform and app are easy to use, and customer support is comprehensive and responds within a reasonable amount of time.
Kraken 
Top Features
Futures
Staking
Margin Trading
API
Kraken was established in 2011 and supports over 60 cryptocurrencies on its exchange. The major draw for Kraken is that they are a great place to take the next steps. That is, if you are interested in expanding your cryptocurrency and defi horizons, then Kraken is an excellent option.
As well as offering the typical trading features of an exchange, Kraken also offers futures trading, staking, and margin trading. With Kraken, users can leverage their cryptocurrencies to increase the value of their investments.
They also have one of the highest available API and funding limits. Kraken can serve institutional accounts with: mutual funds, pensions, hedge funds, insurance firms, endowments, proprietary trading firms, and more.
 As you will note, based on the table above, Kraken does not have as straightforward or as low a fee structure as either CoinSmart or Newton. This is primarily because the exchange offers many more services. The result is that each trade has customized fees.
Their baseline fees are 0.9% for stablecoins and 1.5% for other cryptocurrencies and trading pairs. These fees are on par with other similar exchanges of its size. Because of its size, Kraken is often able to offer lower exchange rates. However, this will only make a difference to those making higher volume trade, so Kraken is for intermediate to advanced traders.
Newton
Top Features
No trading fees
Newton Pro API (Beta)
No-fuss exchange
Smartphone App
 Newton was also founded in 2018. It is here primarily because of its zero fees and quality cryptocurrencies. This platform is excellent for new traders because it has no bells or whistles and only sells top cryptocurrencies.
Moreover, their beautiful app makes it especially easy for newbies to buy cryptocurrency. They are also a very secure platform, as they keep their cryptocurrencies in cold storage and are backed by Canadian financial institutions.
The exchange is currently beta testing its OTC, Newton Pro API, so they are steadily expanding their services.