The 3-Day Crossmandu National Championship 2023 finally came to an end on Saturday!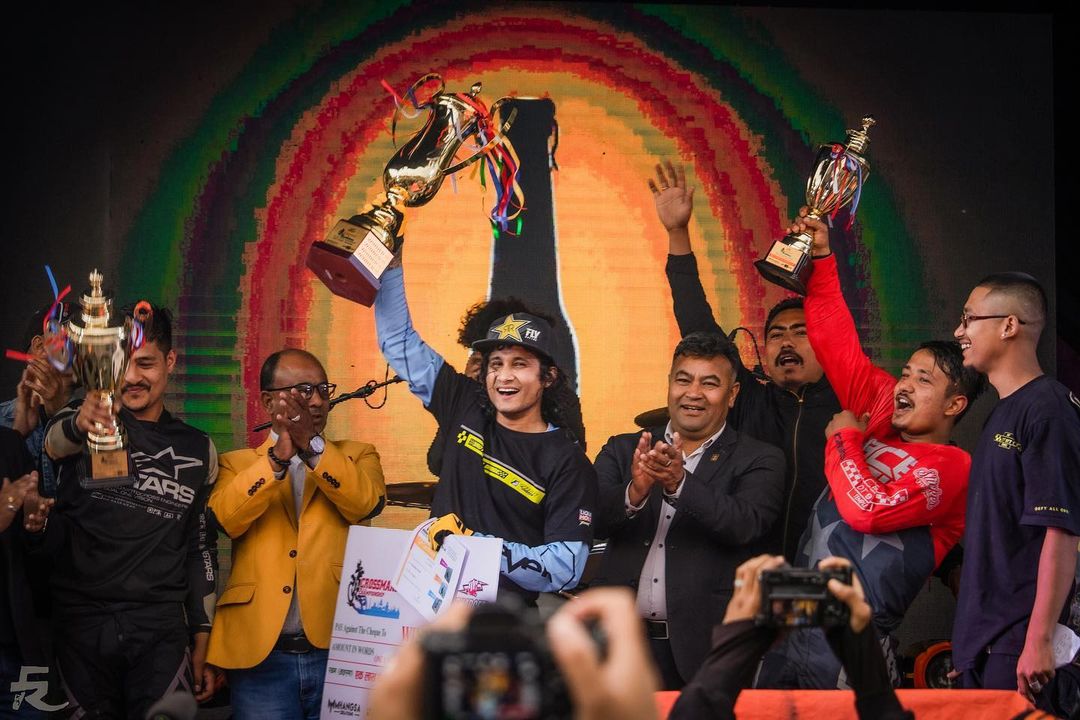 The highly anticipated event surpassed expectations, being full of drama, suspense, and excitement fueled by an adrenaline-pumping performance.
17 riders from across the nation took part in the Preliminary Rounds. However, only 12 qualified for the Final Race on March 18, 2023.
Among the 12 racers, only three won the intensive 30-Lap Race across an 830-meter dirt track.
Deepesh Chhetri won the Crossmandu National Championship, and took home the cash prize of Rs. 1.50 Lakhs!

Bhim Hona and Rajkumar Karki came second and third, winning Rs. 75,000 and Rs. 50,000 respectively.
Rajkumar Karki held the number one spot for the majority of the race. However, he lost the top position due to a minor fall at a turn, ending up in the fifth position. Fortunately, Mr. Karki did manage to recover to the third position with an impressive performance.
This annual racing event continues to prove that young Nepali riders can compete in racing events with international standards.

Mr. Dasaratha Rizal, NASA President
About Crossmandu National Championship
Crossmandu is a race platform for the 250cc Pro Stock dirt bikes in the Open Category. Only NASA racing license holders can take part in the championship event.
The event occurred from March 16 to March 18, 2023, at Dirt Temple, Dhulikhel.
Dirt Temple is the first and only Motocross track in Nepal.
Furthermore, the event showcased adrenaline-intensive performances along with prolific social-media influencers and dirt bike enthusiasts.
It was jointly organized by Mhangas Creations and Dirt Temple and featured the Championship Race, Bike Stunt Show, Live Band Performance, and more.