Envipower Energy and Fertilisers Pvt. Ltd. has started producing bottled Compressed Natural Gas (CNG), reports The Kathmandu Post.
This CNG produced can be used as an environmental friendly replacement for Liquefied Petroleum Gas (LPG). The plant used for this is the first of its kind in Nepal that produces cooking gas in a commercial way.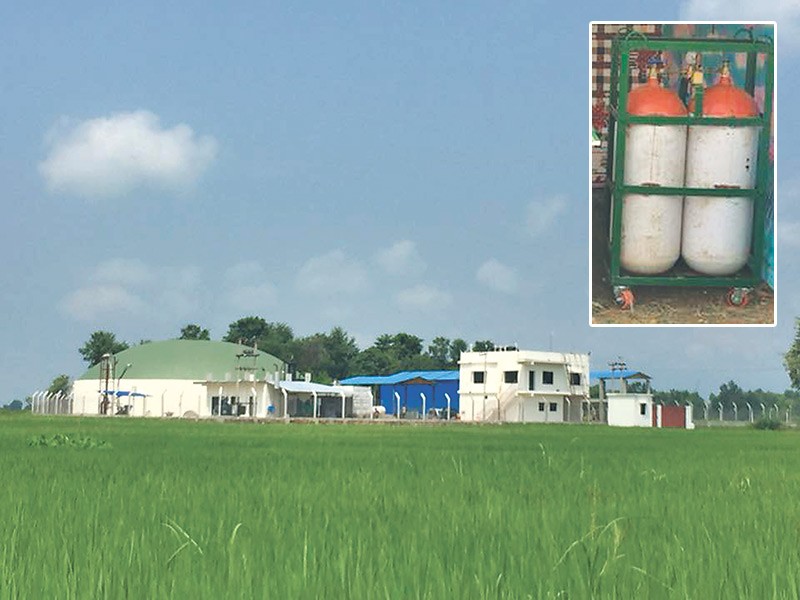 CNG is made by purifying biogas. Biogas means a gas produced by the anaerobic digestion or fermentation of organic matter. The organic matter can be manure, sewage sludge, municipal solid waste, biodegradable waste or any other biodegradable feedstock. The plant will use utilize cow dung, pressmud, poultry litter and biomass to produce biogas.
Abhirath Agrawal, director of the company said, "Managing urban waste is a challenge and this plant will play its part in easing the problem." He added that the company will collect biodegradable waste from landfills in coordination with municipalities.
Envipower Energy and Fertilisers Pvt. Ltd. has invested Rs. 220 million to establish the plant at Sukrauli, Nawalparasi. It has also invested in 15 biogas of land near the plant to cultivate maize. Maize is the most suitable plant for biogas and can sustain the plant for a long time. The plant requires 30-40 tonnes of raw materials to produce 25 tonnes of organic fertilizer daily.