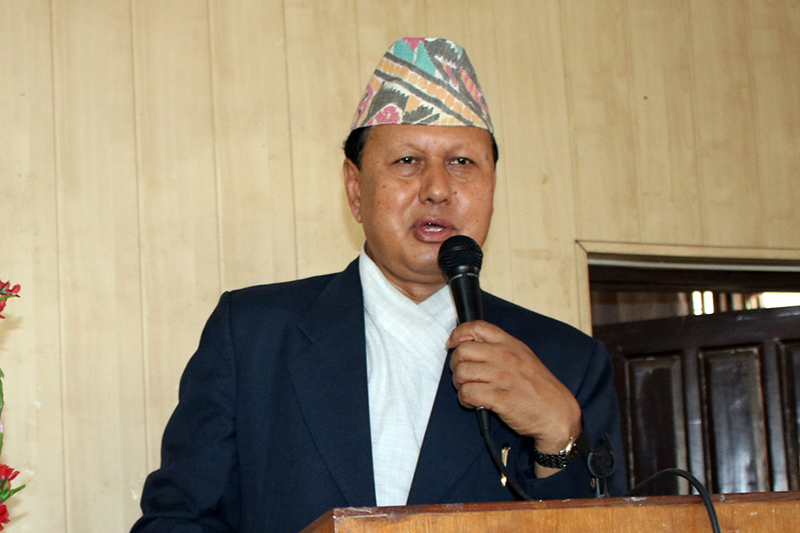 Minister for Information and Communications, Mohan Bahadur Basnet, has directed the Nepal Telecom (NT) employees to do their best to guarantee direct benefits to people, providing quality services to customers.
Speaking at an inaugural ceremony of the Telecom's 14th anniversary at the NT central office in Bhadrakali Plaza on February 5, the Minister advised the company and its staff to seek solutions internally to company-related problems and do their duty professionally.
ALSO SEE: Nepal Telecom Announces the Soft Launch of Namaste Credit Service
He was of the view that efforts should be made for identifying weaknesses and toward correcting them.
What they are saying: 
"The 'we-feeling' was necessary to make the company capable to compete with private companies," asserted the minister who is also the government spokesperson.
According to him, the government has been working with the objective of making computer education available at every rural school in the country and 14 districts have been chosen for the first-phase project.
Also speaking on the occasion, Minister of State for Communications, Tapta Bahadur Bista expressed that enthusiasm filled teamwork was required to further promote the company.
Nepal Telecommunication Authority (NTA) Chair Digambar Jha said the company had been successful in terms of preventing customers from being cheated; it has yet to prove its ability to compete with the private sector though.
Nepal Telecom (NT) Managing Director Kamini Rajbhandari informed the mass that NT customers' number had already exceeded 18,500,000, and its wireless and wired communication services are available in all 77 districts of seven provinces in the country. The company had around 420,000 customers when it was established 14 years ago.
On the occasion, 96 employees completing 20 years of permanent services in the company were honored.