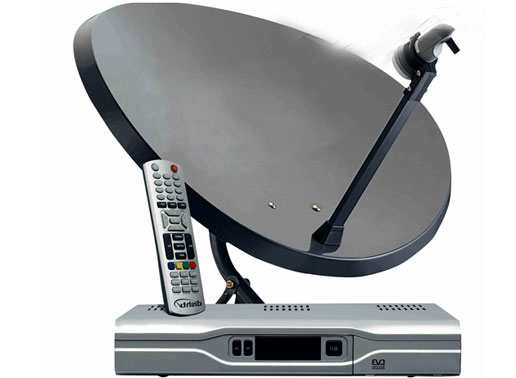 During the budget presentation for the fiscal year, the then finance minister Krishna Bahadur Mahara had said the country would start enacting the clean feed policy from July 16 to gradually bar foreign broadcasters from carrying advertisements in programs they air in Nepal.
The plan is to extend down-link license to foreign broadcasters only if they agree to remove commercials before airing programs in Nepal. The blank slots for these commercials can then be sold to domestic advertisers.
However, the government might not be able to implement the plan this year, reports The Kathmandu Post.
Ram Chandra Dhakal, spokesperson of the Ministry of Information and Communication, which is implementing the policy, said, "There are some technical issues that need to be sorted out. Also, the clean feed policy needs to be updated. So, it might take us some time to roll out the plan." Dhakal also said that the government will not dissolve the plan.
It would benefit the Nepali ad agencies if the policy is introduced. Their domestic advertisement market will increase. But the domestic cable operators are not in favor of the policy at present context.
Sudhir Parajuli, president of the Federation of Cable TV Associations of Nepal, said, "Indian broadcasters, with whom Nepal purchases most of the foreign television signals, have clearly said the cost of supplying television programs without advertisements is equivalent to opening a new channel company. So, Nepal should be ready pay a huge sum to foreign channel operators if it intends to introduce clean feed policy."
The Indian Broadcasting Foundation (IBF) said in a statement, "Nepal being an emerging market with very 'low average revenue per user' such exorbitant costs to create clean feeds are not justifiable from a business viability point of view.
To find an alternative solution, the government would create a master control room. This room would scan the where foreign programs embedded with foreign advertisements and convert them into advertisement-less programs.
Parajuli said, "But creating a master control room in around 250 companies that are currently supplying cable signals is almost impossible. So, it's better we wait until the process of replacing analogue television broadcasting with digital signal is complete. This will reduce the number of cable signal suppliers to around 14-15."
Regarding this policy, IBF said, "From government's point of view, digitisation will also provide a line of sight on content being distributed in Nepal, revenues being generated by distribution platforms and consequential licence fees or taxes they are paying. Such licence fees or taxes can be utilised by the government to cross-subsidise expenses of Nepali broadcasters or take other initiatives."
Nepal already follows the process of replacing analogue television broadcasting with digital signal. But since it is not mandatory for all cable operators to abolish analogue broadcasting, digitization is slow.
The clean feed policy has disadvantages as well. According to operators, implementation of the clean feed policy prior to completion of digitisation process may promote piracy. It may also prompt television viewers in Nepal to illegally purchase Indian set-top boxes and recharge cards to watch foreign channels.