Changan Nepal has opened its state-of-the-art showroom in Kathmandu.
MAW Vriddhi, the authorized distributor of Changan vehicles in Nepal, is set to change the entire landscape of the automobile experience.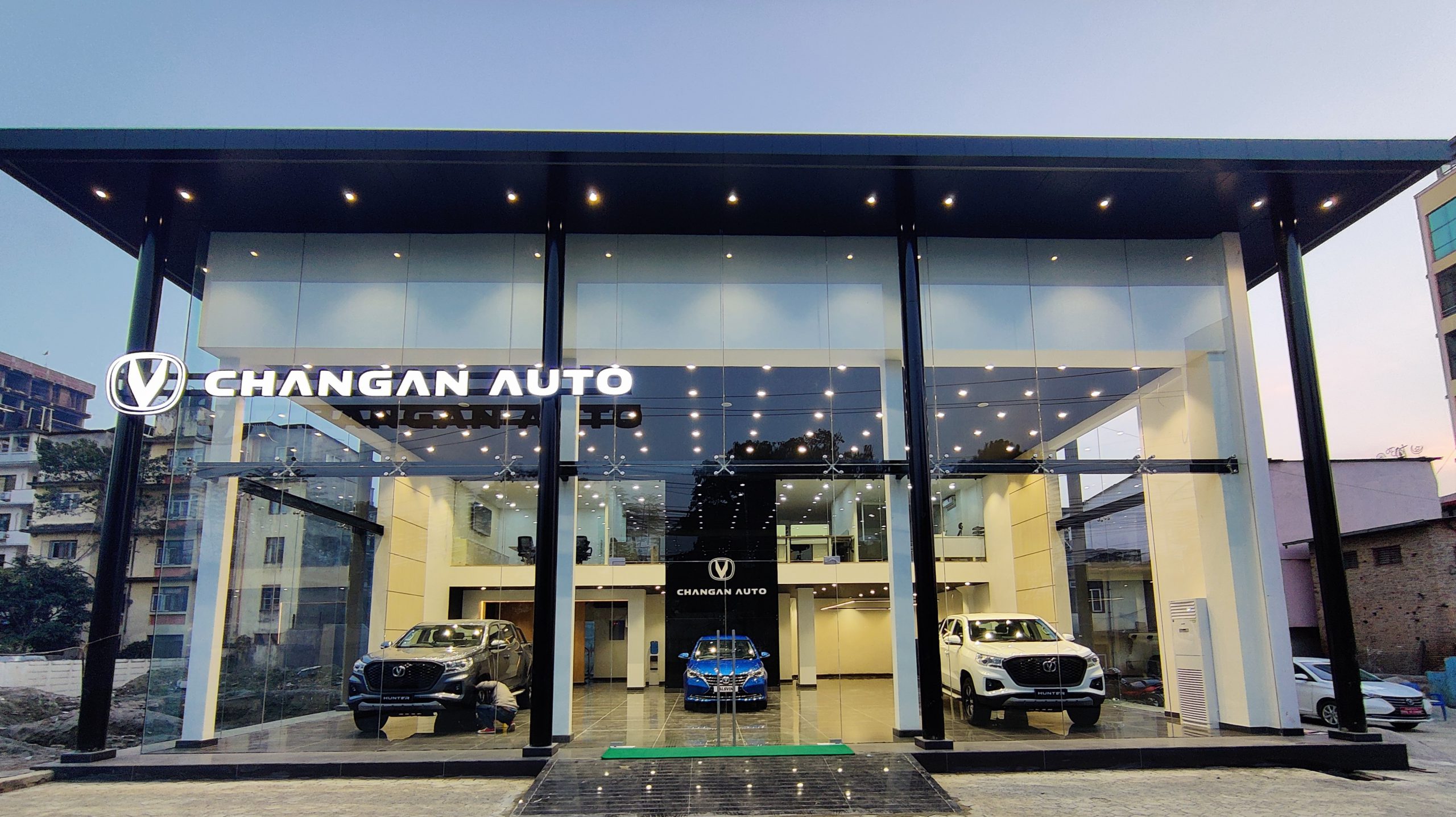 Changan showroom will redefine the in-store customer experience.
It features a spacious display area, a customer lounge, and a welcoming reception area. Both interiors and exterior design reflect the luxury and premium feel of Changan products.
XCHANGE CARNIVAL
Changan Auto Nepal is hosting an exchange camp to celebrate their newly built state-of-the-art showroom.
The company will offer One Year Free Road Tax, One Year Free Insurance, Attractive Gifts on Test Rides, Refreshments, and more. Interested customers can get the Best Valuation for their vehicle along with Exchange Top-up up to Rs. 2 Lakhs!
Additionally, three lucky customers will win 2-Year Free Servicing Vouchers!
The two-day event will kick off from Friday (February 25, 2022) to Saturday (February 26, 2022). 
Interested customers visit the Changan Auto Showroom at Naxal, Kathmandu for more information and a closer look at the products.
The company currently offers two Changan products: Changan Alsvin and Changan Hunter.
XChange Carnival Details:
Venue: Changan Auto Showroom
Time: Friday to Saturday (February 24 – February 25, 2022)
Location: Naxal, Kathmandu