CG Net, a Nepali ISP that is part of Chaudhary Group (CG Corp Global), is preparing to launch the most-requested IPTV service along with a video OTT platform in Nepal.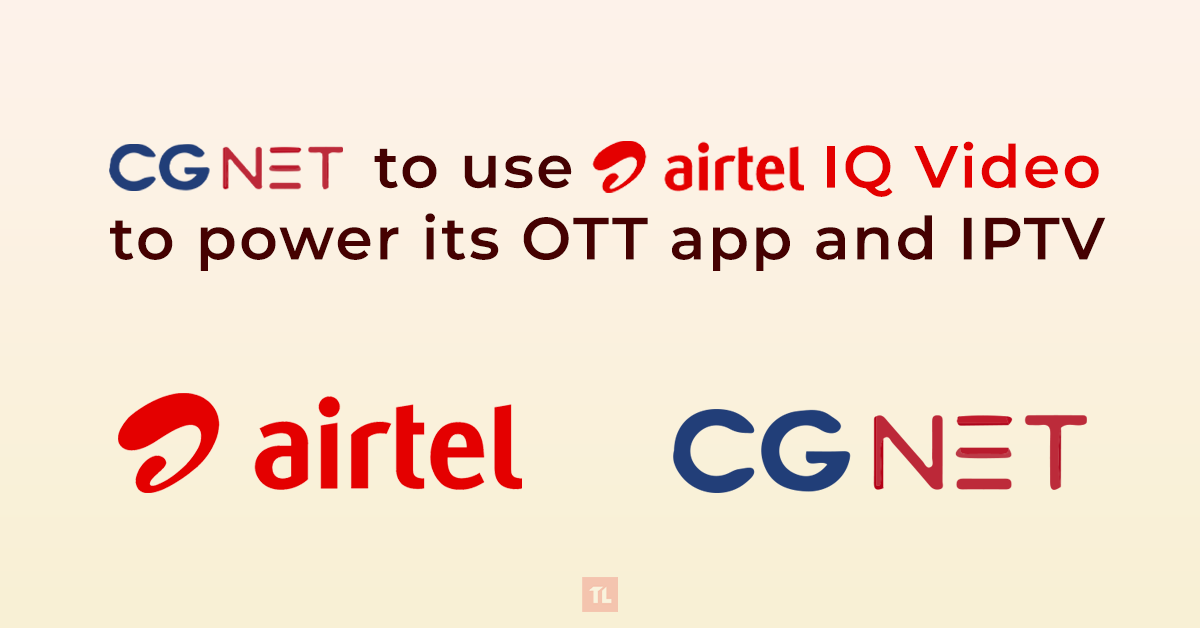 The ISP is partnering with Airtel, an India-based global telecommunications services company, to provide IPTV and OTT services. CG Net will be using the 'Airtel IQ Video' solution to build both of its services. The news was confirmed by Airtel in a press statement.
Backed by Airtel IQ Video Solutions
The Airtel IQ Video is a part of Airtel IQ—Communications Platform as a Service (CPaaS)—that allows the companies, such as CG Net, to make use of the platform to make video streaming products such as video OTT app.
It means, under the Airtel IQ Video solutions, Airtel will look after the development of the app, content hosting, curation and lifecycle management to search and discovery, analytics, and monetization models, which may include advertising, subscriptions, and, transactions of the CG Net OTT platform for the CG Net.
"We have aspirations to launch a cutting edge IPTV and Video OTT platform as part of our telco offering in Nepal. Airtel's proven execution in video based offerings with Airtel Xstream and keen understanding of a telecom company paved the way for our partnership. Airtel IQ Video will power both our Video OTT app and IPTV, bringing seamless streaming to our customers in Nepal on devices of their choice."

—Niravana Chaudhary, Managing Director, CG Group
CG Net and Other ISPs
The company started the ISP war in Nepal when it stepped into the ISP industry in 2021. It disrupted the market when it launched its first internet plan, which offered the fastest internet speed at the time at a lower price. Thanks to this, the other Nepali ISPs, such as WorldLink, Vianet, and Classic Tech, have also started to offer high internet speed plans.
As CG Net now competes directly with all existing ISPs, the only thing it lacks in comparison to other established ISPs in Nepal—aside from good customer service—is IPTV service. With the introduction of IPTV service and an OTT app, CG Net has the potential to attract more customers.
The ISP also recently introduced a new affordable 50Mbps plan, which costs Rs. 649 per month without VAT.
READ NEXT: Dolma Impact Fund to Invest USD 4 Million (NPR 46 Crore) in Foodmandu