The Federation of Computer Association Nepal (CAN Federation) is organizing CAN InfoTech 2023, its 28th ICT exhibition, from February 7, 2023, until February 12, 2023, at Bhrikuti Mandap Exhibition Hall, Kathmandu.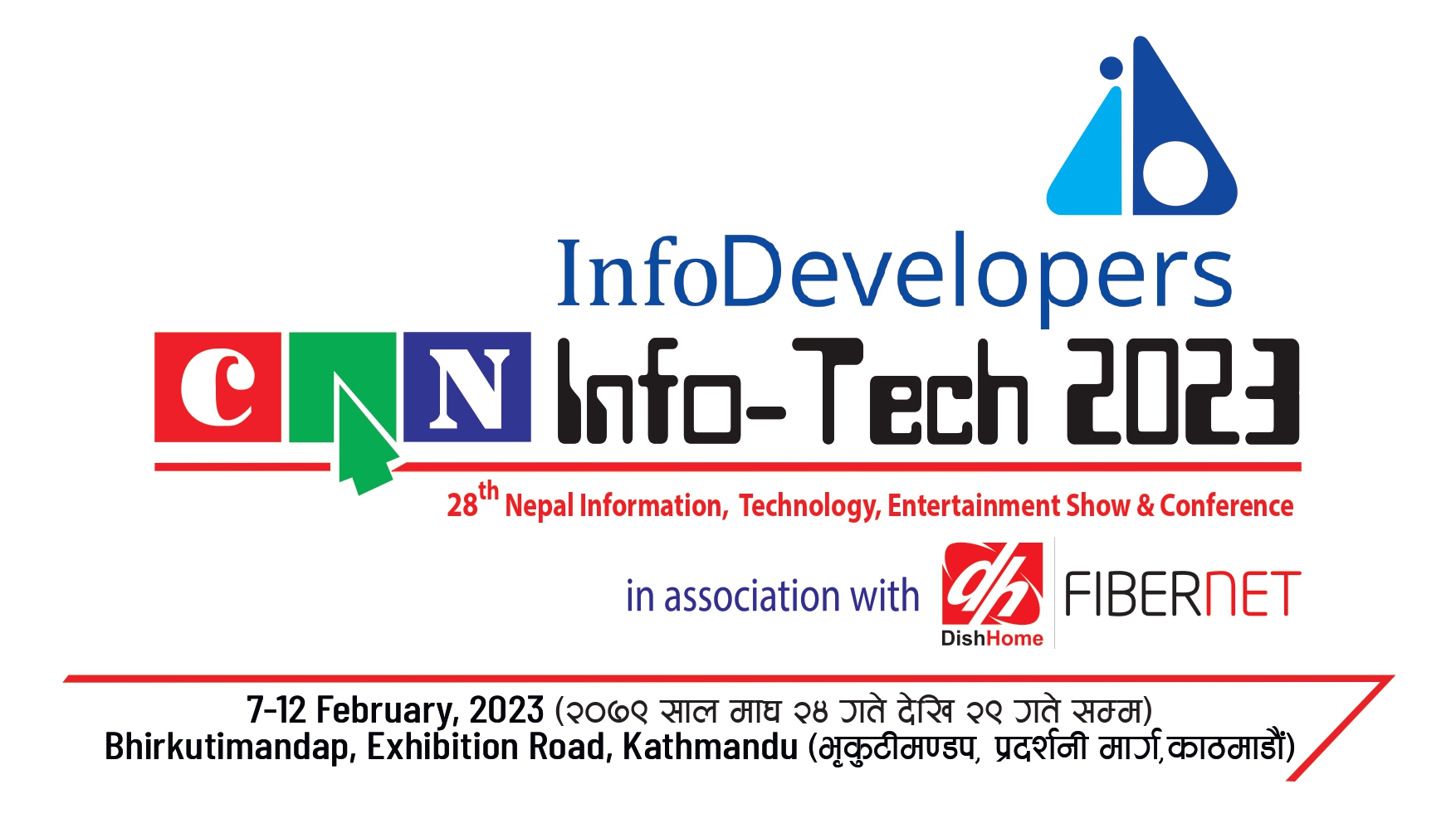 The entry ticket fee is Rs. 100 for the general public and Rs. 50 for students. Using InfoTech's ticketing partner, Paywell Digital Wallet, visitors can purchase a ticket for just Rs. 25.
The information and communication technology (ICT) expo will feature the CAN Federation's member organizations as well as numerous national and international ICT enterprises.
Businesses can leverage the exhibition platform for expanding their reach and showcasing new technologies, while visitors can explore and purchase the latest ICT products all in one place.
In addition to branding, ICT accessories, and product launches, visitors will find a diverse range of offerings at CAN Infotech, including IT career counseling (student pavilions), college pavilions, startup pavilions, and software pavilions. This time, CAN says Nepali innovation, talent, and startups have been specially promoted.
Also, throughout the CAN Infotech 2023 exhibition, a conference on artificial intelligence, big data, machine learning, cloud computing, and other latest technology trends will be held every day in the auditorium of the Nepal Tourism Board.
After the conclusion of the six-day ICT exhibition in Kathmandu on February 12, 2023, CAN InfoTech will be held in all seven provinces of Nepal. Under this, the CAN InfoTech will be held in Madhesh province from February 17 to February 21, in Sudurpashchim province from February 25 to March 1, in Gandaki province from March 10 to March 14, and in Bagmati province from March 16 to March 20.
CAN InfoTech said the exhibition dates for Province 1, Karnali Province, and Lumbini Province will be announced soon.
ALSO READ: This Nepali Startup Ringaze Offers Voice Broadcasting System that Calls Thousands at Once