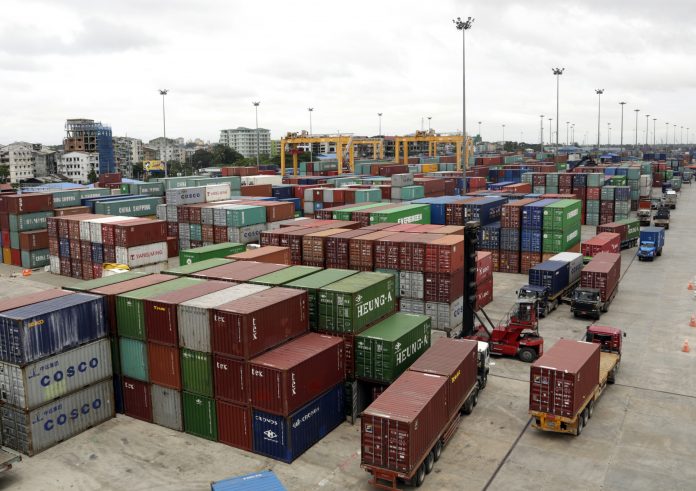 The Ministry of Commerce (MoC)'s plan to implement the electronic cargo tracking system (ECTS) has been approved by the cabinet of ministry, reports The Himalayan Times. ECTS is expected to bring reliability and timely delivery of Nepal-bound cargoes via Indian transit.
As per Ravi Shanker Sainju, joint secretary at the MoC, ECTS will reduce the high demurrage and detention charges being incurred by Nepali importers due to delay in returning the containers to the shipping lines. It will also control the turnaround time of shipping line containers.
He added that if the time consumed in trade is minimized, the cost of good will reduce and create prospects for industrialization as the import cost of raw materials will go down.
The MoC, with support from Asian Development Bank, has already selected the vendor to install electronic device on the cargo containers bound for Nepal.
In the beginning, traders can avail this service voluntarily for the first 90 days. After the period, ECTS will be mandatory for Nepal-bound containerised cargoes, as per MoC officials. The service traders will have to pay $45 per container for the service and inform the Kolkata customs during the Customs Transit Declaration at the port customs office.
Currently, the port customs snap additional locks on Nepal-bound cargoes to ensure that the goods imported for Nepal are not sold in India. However, the additional locks will not be place on the cargo containers that use ECTS service.
According to Sainju, the provision of purchasing additional insurance in India on import of sensitive goods will also not be compulsory once ECTS is implemented. The Kolkata port customs, consul general of Nepal in Kolkata and the border customs points of India and Nepal will be able to simultaneously monitor the containers in which the electronic devices are installed.
In the present, Nepal-bound cargoes can only be ferried via rail the Inland Clearance Depot (ICD), Birgunj. After enforcement of the ECTS, Nepal-bound containerised cargoes can be ferried to Jogbani from Kolkata and then to Nepal via road. Officials claim that this wwill lower the transportation cost because rail transportation cost is cheaper.
The Indian government has also given their approval to allow the movement of Nepal-bound cargoes to the nearest rail head at Jogbani after this system comes into force. Nepal has also proposed that Nepal-bound cargo be allowed to be ferried via rail to Nautanwa (nearest rail head from Bhairahawa) in containerised forms.
According to the traders and freight forwarders, the Indian custom has yet to complete the administrative process to allow installing electronic cargo tracking system as well as removal of the additional one-time lock.