Alright, let's start with a simple scenario. Imagine a 5-seater or 7-seater luxury van. Obviously, it comes with every nifty quirks and feature. But there's a catch! It's electric! So, it's an electric van with luxury features.
If you had to guess the price, what would it be? 50-60 Lakhs? 70-80 Lakhs? Let me give you a hint! It's way more affordable than that!  That's right! BYD M3 is an e-Van that comes with all the luxury-rich features, at a somewhat affordable price!
Cimex Inc., the authorized sole distributor of BYD electric vehicles, has launched BYD M3 in Nepal. Furthermore, it comes in two variants: 5-seater and 7-seater. As for the pricing, the BYD M3 price in Nepal starts at Rs. 48,00,000 (5-seater) and Rs. 49,00,000 (7-seater) respectively.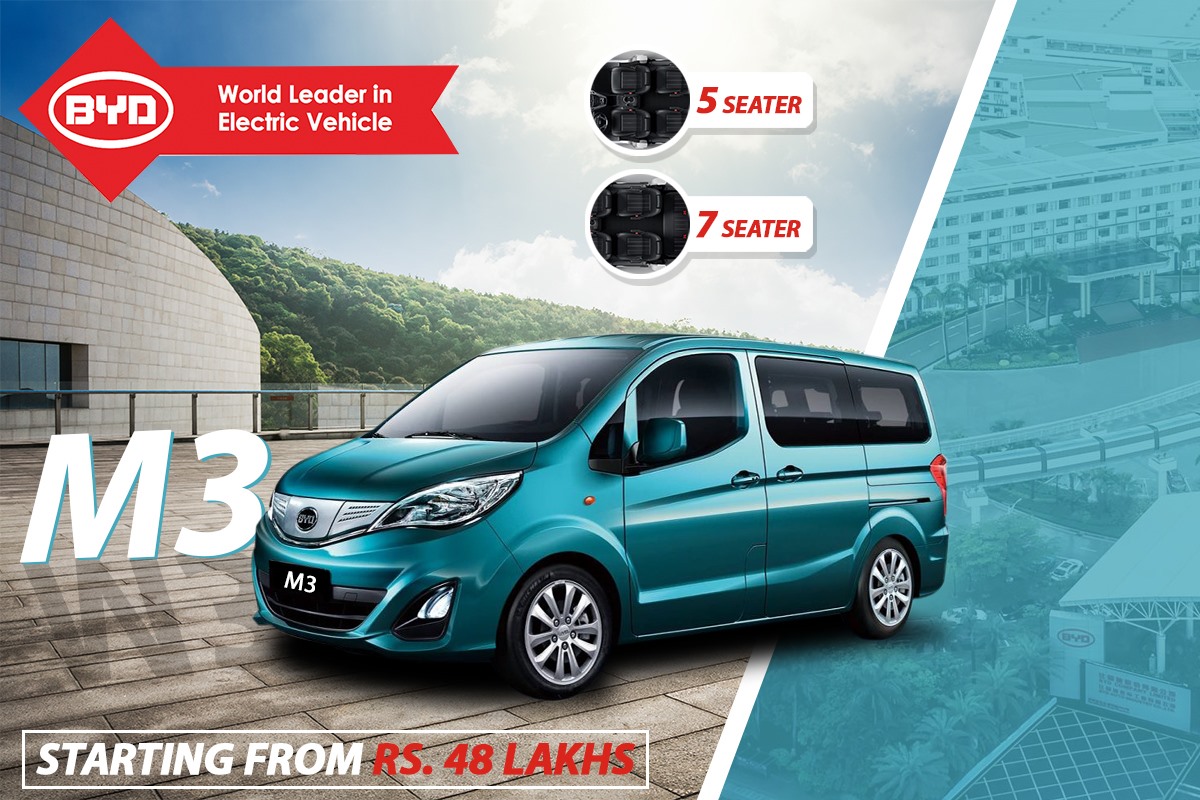 If you didn't know, BYD is officially introducing The Power Of Green Technology in Nepal. Moreover, you might've even seen BYD e6 and few BYD e-buses in town.
BYD M3: Overview
Obviously, BYD M3 is a pure electric vehicle. Furthermore, it is powered by an Iron Phosphate(Fe) Battery. Additionally, it comes with an expected good range of 300km on a single charge. With a fast charger, BYD M3 can be charged from 0 to 100% in just 45 minutes! According to the BYD representative, the Fe batteries have a certified lifespan of 20 years and can be recharged over 2000 times.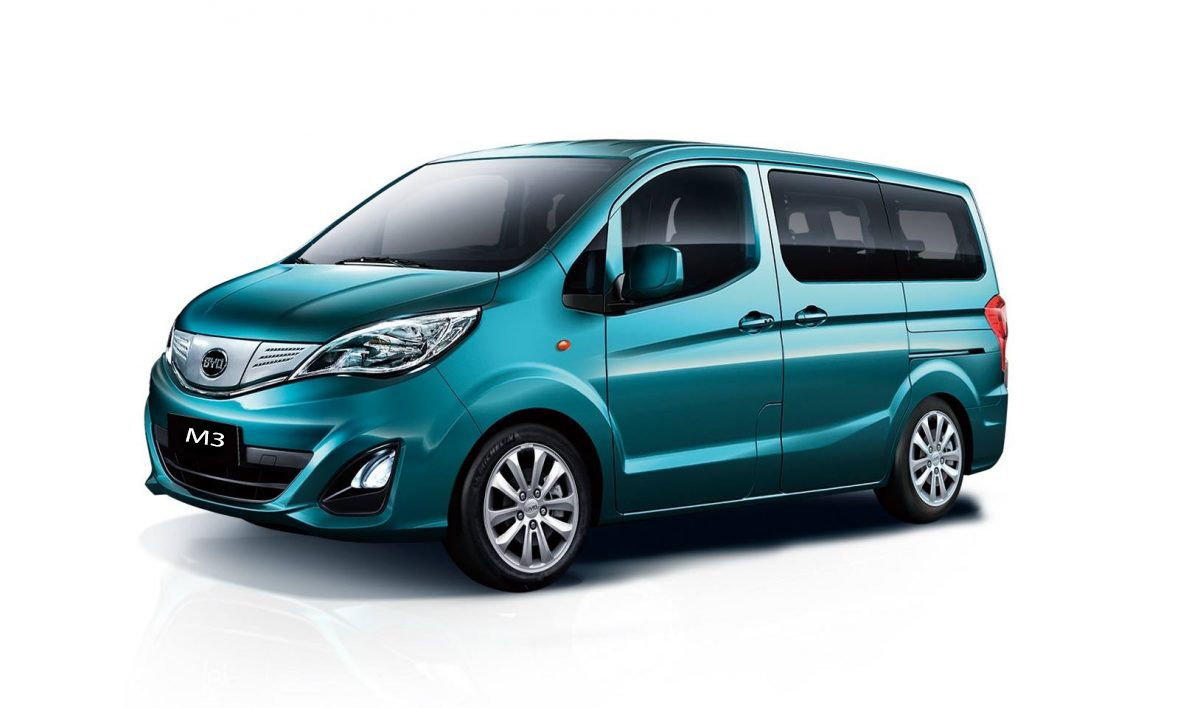 I said it once, I'll say it again!
BYD M3, 5-seater or 7-seater, is a luxury that people can afford!. Despite being an electric vehicle, it can get up to a max speed of 130 kmph. Yes, it's a high utility van. Plus, it delivers a smooth, powerful performance without hampering the practicality.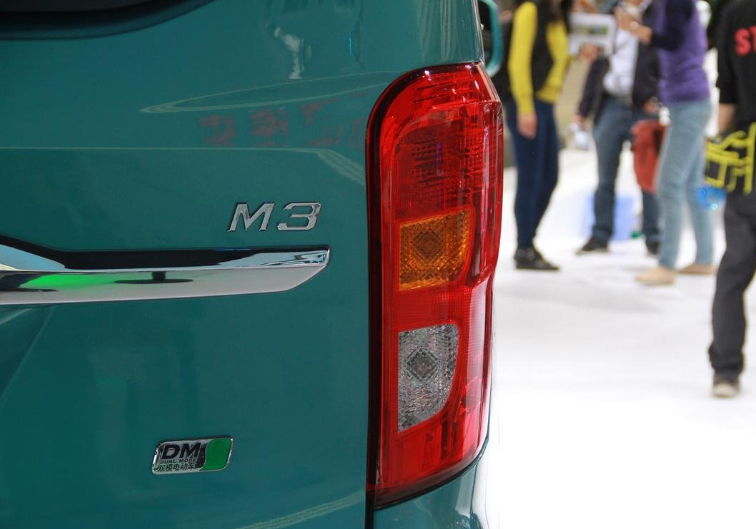 In hindsight, BYD has installed 3-phase fast-charging infrastructure all over Nepal. So, BYD customers can get their vehicle charged using an electronic-card in the charging stations. Interestingly, it's fast and reliable!
BYD M3 Key Specifications
Battery: Iron Phosphate (Fe) Battery
Max Power: n/a
Max Torque: n/a
Electric Drive Range: 300km
Top Speed: 130kmph
Charging Time: 45 minutes
Seating Capacity: 7
Kerb Weight: n/a
BYD M3 Price in Nepal

(5-seater)

:

Rs. 48,00,000
BYD M3 Price in Nepal

(7-seater)

: Rs. 49,00,000
Should You Buy BYD M3 in Nepal?
Yes, BYD is a Chinese brand. So, whenever people talk about BYD, they automatically assume that it's bad and unreliable!
Right now, almost every BYD vehicles are sold to the Government and Tourism Sectors. So, BYD is a popular name in those sectors.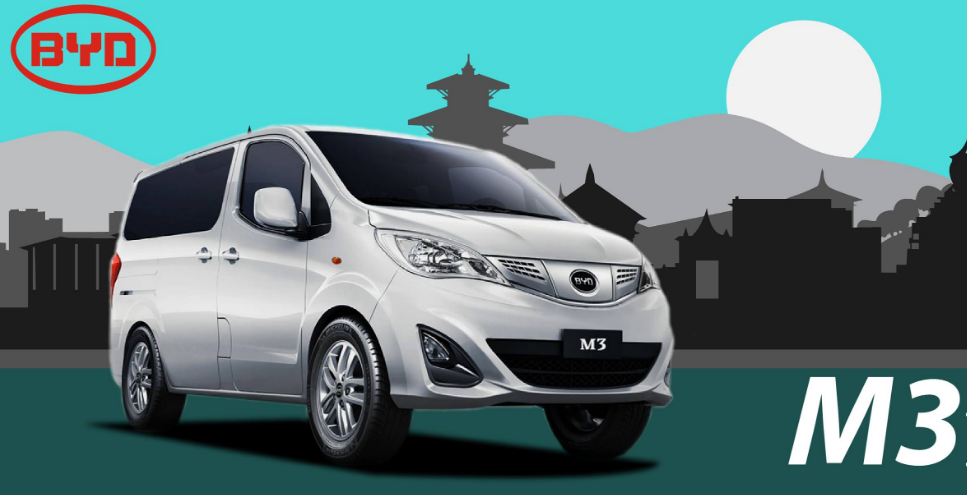 Honestly, Cimex Inc. should be blamed for the lack of promotion. The company has been so focused on those sectors, they have done nothing to improve on their image towards normal consumers.
So, what's the harm?
That's why you don't see many BYD cars in the streets of Kathmandu. Sure, you'll see some, but not that many.
But, BYD Nepal is trying to move towards improving those shortcomings. As for the question, "Should You Buy?"
I'm not going to be definitive here. But, please visit the nearest BYD showroom. BYD M3 surprised me with sheer built quality and features on offer. And, I'm sure, it will surprise you too!
If you are looking for an environment-friendly vehicle with smooth and powerful performance, BYD vehicles might be a good option to consider.
For more information, feel free to contact Cimex Inc. Nepal at their official Facebook page.
Featured video from TechLekh
Xiaomi 12 Pro Unboxing & Impressions नेपालीमा