Food delivery platform Bhojdeals has expanded its service to Butwal from Saturday, August 21. As of now, it has collaborated with 50 restaurants in the city.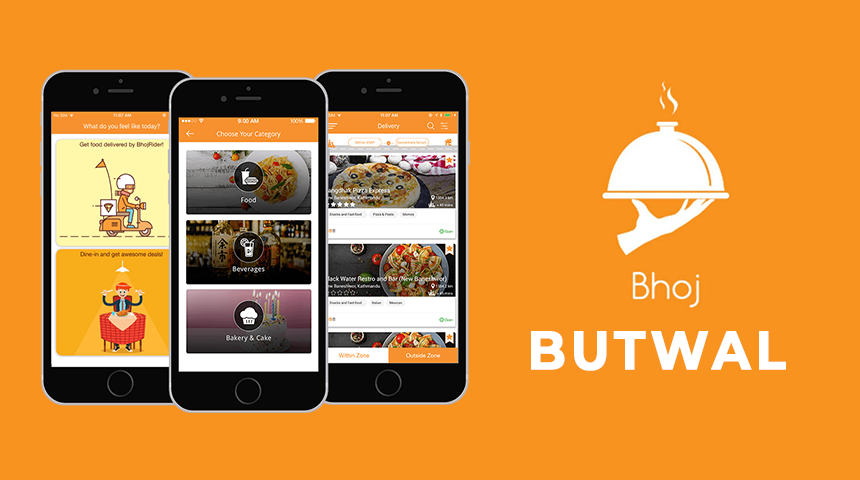 Prior to this, there weren't any food delivery platform in Butwal. Bhojdeals is the first one to start this service in the city, claims the food delivery platform.
"As Butwal has scorching weather, most office-goers don't prefer to go out to have lunch. Hence, youth and office-goers will be a major customer segment for Bhoj," says Praffula Raj Shrestha, senior marketing executive at Bhojdeals.
Bhojdeals team has already set up a physical office space and is working with 20 delivery persons in Butwal at the moment. They provide the delivery service from 10 AM to 8 PM.
According to the press statement by the company, they are in the process of collaborating with vegetables and grocery suppliers and will soon come up with the service in the city. The venture is planning to tie up with more restaurants in the coming days.
The food-tech startup has recently started a new practice that allows delivery persons to deliver via cycle in Kathmandu. "Very soon, we will follow the same model in Butwal as well," he shares.
With the expansion, Bhojdeals has launched a promotional campaign where the customers from Butwal can get a 25 percent discount if they pay through Fonepay and eSewa.
Currently, Bhojdeals has partnered with 700 restaurants and 20 grocery stores in Kathmandu. The company which has chosen Butwal for its first expansion plans to expand to other major cities of Nepal within this fiscal year.
ALSO READ: Do Online Food Delivery Companies in Nepal have Potential to Reach New Heights?