The CES 2018 was held from January 9 to January 12 in Las Vegas Convention Center. CES is the biggest Tech showcase in the world, so it is not uncommon for companies to release anticipated products in CES. Every year, companies have been doing so and this year was no different.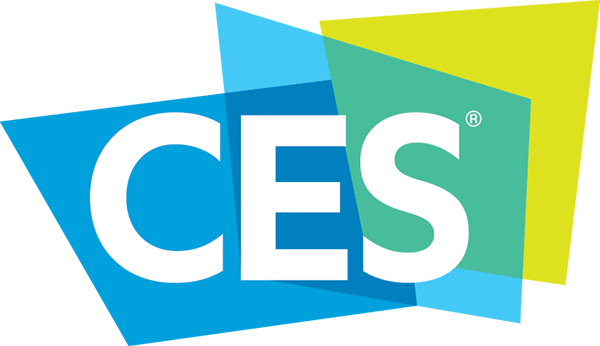 Below are some of the best techs that were showcased in this year's The International Consumer Electronics Show.
Best of CES 2018
---
Razer | Project Linda
The concept of docking your phone and turning it into a computer is not new. But till now companies like Samsung have come up with ways that are not practical. This time Razer has released its new project that is still under development: Project Linda. Basically, the concept is that you dock your Razer Phone to a "laptop-like" device and it turns into a full-fledged android laptop. The chassis is similar in design to the Razer Blade Stealth.
So the idea is, you dock your phone where usually the trackpad is located and the phone turns into a trackpad while the whole system is run by the phone itself. The chassis only consists of a battery, keyboard, and a 13.3-inch screen.
---
NVIDIA | Big Format Gaming Display
NVIDIA has displayed its prototype of Big Format Gaming Display. While all this time, the "big-screen" gaming hasn't been all practical, let alone common. But, this year NVIDIA has paired up with Acer, Asus, and HP to release a 65-inch gaming TV or Monitor. With the resolution of 3840×2160, it provides an immersive gaming experience when taken into consideration its 120 Hz refresh rate and ultra-low latency. It comes with NVIDIA G-Sync to further boost your gaming experience. It is an HDR panel with brightness over 1000 nits. It also has an NVIDIA Shield Built into it so you can stream videos and Netflix direct to your display.
---
Synaptics In-Screen Fingerprint Sensor
Synaptics has paired with VIVO, a mobile manufacturing company, to introduce a new concept, a fingerprint sensor underneath the display. This was a long sought-after innovation in the mobile phone market as phones are quickly drifting towards the bezel-less 18:9 aspect ratio displays.
Synaptics has put a driver that is underneath the OLED display that can look beyond the OLED pixels and recognize your fingerprint. Though this a just under development and is relatively slower to the existing fingerprint sensor in the market, it is cool to see new innovations happen. We can expect this technology to be adopted by many other smartphone manufacturers.
---
LG Rollable OLED TV Display
The concept of rolling a display is not very new. But what LG has done this time around with their display is interesting. They have put up a 65-inch 4K panel and turned it into a rollable TV. Just casually rolling a display is not going to make a whole lot sense, but when you look into the implications of it, it actually makes sense.
The TV can "obviously" be rolled all the way down. The fun part is that it can be rolled some part down to turn it into a 21:9 aspect ratio display. It can be rolled more, exposing only some part of it. This makes it a long strip of an OLED panel, which has a lot of use case scenarios, like displaying the weather and displaying notifications.
---
So, these were some of the new innovations seen at CES 2018. If we missed out on something very interesting, or there is something you might want us to add, there is always the comment section down below.
So, hit us up with what you think about these products in the comment down below!