In not-so-distant past there were times when finding ways to entertain yourself was not easy. Luckily, nowadays, we live in such times where entertainment is not sparse. Instead, we can easily find various ways and channels that will keep us entertained throughout the day.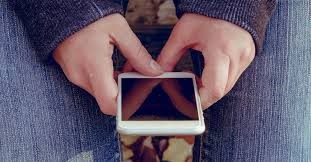 What's more, people looking for some good ol' fun don't really need to search for it further than their smartphones. Today, you can easily find a plethora of entertaining apps for both Android and iOS that will most certainly grab your attention and make time fly by you sooner than you realize.
Movies and TV shows apps
Netflix
Netflix is one of the most popular movie and TV show subscription services. This platform provides you with an access to thousands of movies and TV shows you can easily stream and enjoy. The offer of titles is quite versatile, so you should have no difficulties finding something you like. You can check out the app for free for 30 days, after which you can either cancel it or choose a subscription package.
HBO Go
HBO Go is an on-demand video streaming service that features some of the best and most popular titles. Hosted by the American premium cable network – HBO, HBO Go offers access to various content even to the viewers outside the US. Aside from the HBO originals, customers can also browse some of the biggest Hollywood hits of all times.
Amazon Prime Video
Amazon Prime Video is another giant when it comes to on-demand video streaming services. Rich with various genres and content, Amazon Prime Video has over 175 million active subscribers. So, if you too enjoy watching movies and TV shows and enjoy browsing this type of content, Amazon Prime Video is definitely the right choice for you.
Games apps
Mario Kart Tour
Any Mario Kart lover out there can breathe a sigh of relief knowing that they can nowadays find this all-times-classic in a form of an app. Sure, some die-hard fans may not initially be drawn to the idea of playing their favorite Nintendo game on a smartphone, but once they give it a shot, the majority of them changes their minds quickly. With excellent graphics, easy-to-navigate UI and super-engaging story, anyone looking to have some fun will surely appreciate this app.
Online slot games
Slot and slot-based games have always been extremely popular. So, it's no wonder that you can now easily find an app alternative to your favorite slot machine games. Easy to play, very entertaining and extremely versatile, any slots lovers out there can easily find titles that are right up their alley.
Candy Crush Friends Saga
Candy Crush Friends Saga is another installment of this super fun candy-swiping and matching game. Ever since the original title first launched back in 2012 it instantly became a huge hit. So, if you like challenging puzzles set in a super cute, candy-themed environment, you simply can't go wrong with Candy Crush Friends Saga.
Among Us
2018 was a great year for anyone looking for online entertainment and Among Us is probably the most noteworthy game title that can back this claim up. This online multiplayer social deduction game got some of the highest rankings as soon as it came out. With well over 60 million active daily players, it's safe to say that you'll definitely enjoy this title if you decide to check it out.
Music, radio and podcast apps
Pandora
Listening to music and radio has always been one of the most popular ways people chose to entertain themselves. However, lately, listening to various podcasts also made its way up the list. That's why you can now easily find apps, such as Pandora, that offer not only plenty of options when it comes to music and radio, but also have a wide variety of various podcasts in their offer. So, if listening to music, radio or podcasts is how you like to entertain yourself, make sure you check Pandora out.
KMPlayer
KMPlayer is a great app for anyone who not only likes to listen to music and watch videos but also likes to download them so they can come back to that content whenever they feel like it. KMPlayer enables users to create their own entertainment library and revisit it with ease. What's more, it can also play files stored on other devices that are connected to your home network via the internet, which is great!
YouTube
Last but certainly not least is YouTube, where subscribers can find various video content, from music and late-night shows, all the way to painting and DIY videos. What's best, YouTube doesn't require you to either make an account or become a subscriber in order to enjoy the content and it's absolutely free. Of course, if you find creators whose content you really like, consider subscribing to them and giving them a like to show your support – if that's something you feel comfortable with.
As you can see, in this day and age, there are so many different forms of entertainment available that you will only need to pick and choose the ones you find to be the most appealing. And while it is true that it can sometimes be quite difficult to choose when you're so spoilt for choice, you should also keep in mind that nothing is stopping you from giving all of these apps a try.