BAIC BJ40 Plus is coming soon in Nepal.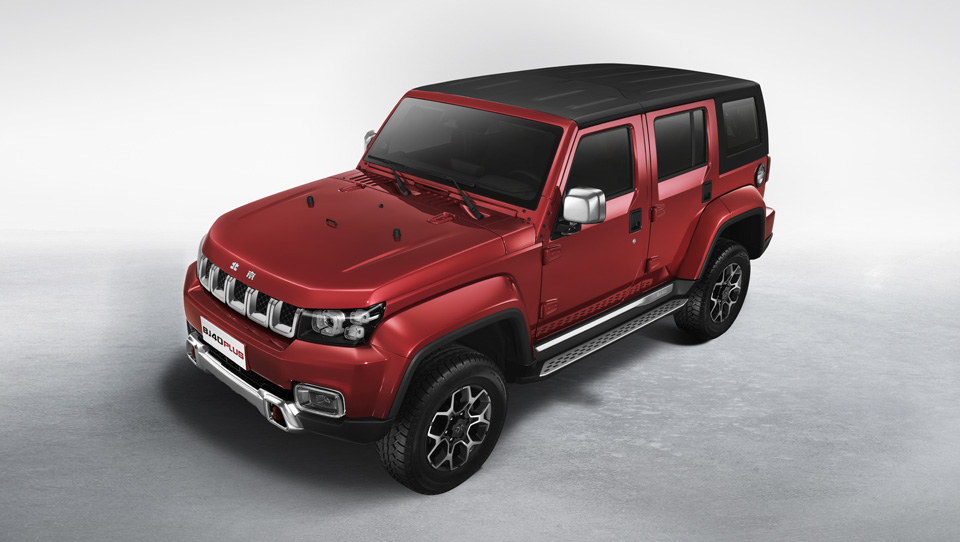 Saakha and Company Pvt. Ltd., the authorized distributor of BAIC vehicles in Nepal, is currently busy at work to introduce the ultimate off-roader for the Nepali market.
Beijing Automotive Industry Holding Co. Ltd. (BAIC) is a Chinese state-owned brand, one of the third largest automakers in China. Furthermore, the brand has a long partnered history with the Beijing Hyundai, Beijing Benz, and Beijing Jeep (former).
BAIC BJ40 Plus is one of their flagship off-roaders. It is regarded as one of the best rugged and feature-packed off-roaders in China.
While the pricing and launch details are kept under wrap, few details about the upcoming BAIC BJ40 Plus are known.
Due to the scarcity of information, some parts are expected to change. In any case, let's take a quick look at the BAIC BJ40 Plus in Nepal.
BAIC BJ40 Plus Overview
Design
BAIC BJ40 Plus is the most aggressively styled premium off-road SUV in the market.
It flaunts its sharp design lines, complete with its muscular stance. Furthermore, the curvy designs are kept at a minimum.
On the front, it gets a five-hole chrome-plated front grille. The styling is further muscularized with the sharp projector LED setup.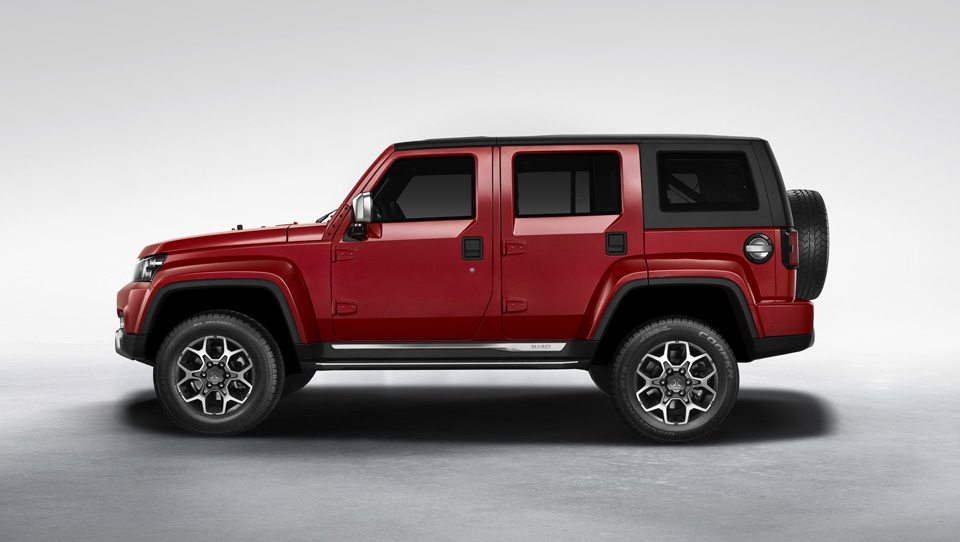 Moreover, the LED DRLs alongside the wide skid plates help to give it that extra off-roading practicality.
Talking about practicality, the BJ40 Plus adopts an Open Body styling. It means that the components (like windshield, roofs, windows) can be disassembled and assembled quickly.
ALSO READ: Luxuriously Feature-Packed Skoda Kushaq Bound for Nepal
This is a hallmark feature of a true off-roader.
On the rear, the styling theme continues with a sharp design and modern LED taillamps with the tunnel effect.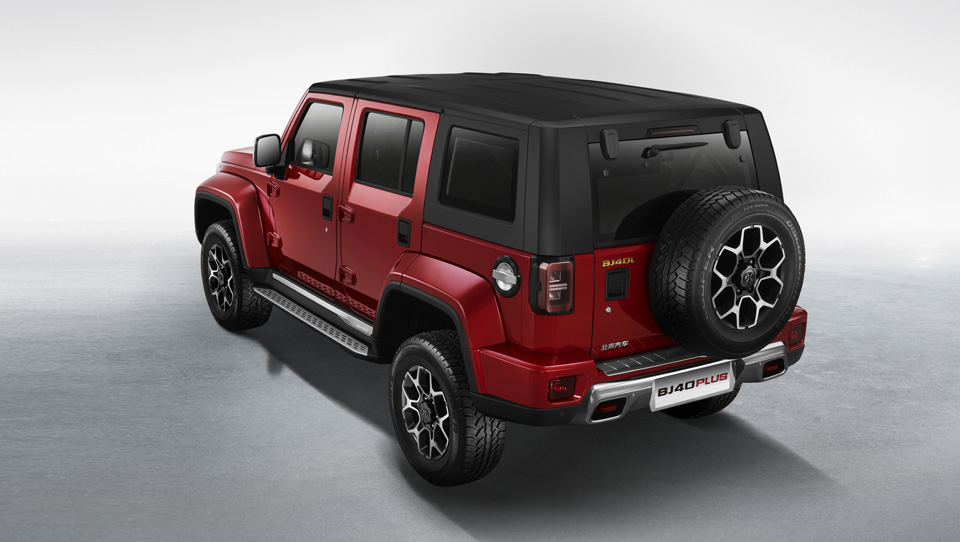 Moving on to the inside, the BJ40 Plus comes with a superior leather finish.
Additionally, both the interior and exterior follow a similar theme, but the interior takes it to a whole new level.
Performance
Internationally, BAIC BJ40 is available in two engine configurations: 2.0L Turbo Petrol and 2.3L Turbo Diesel.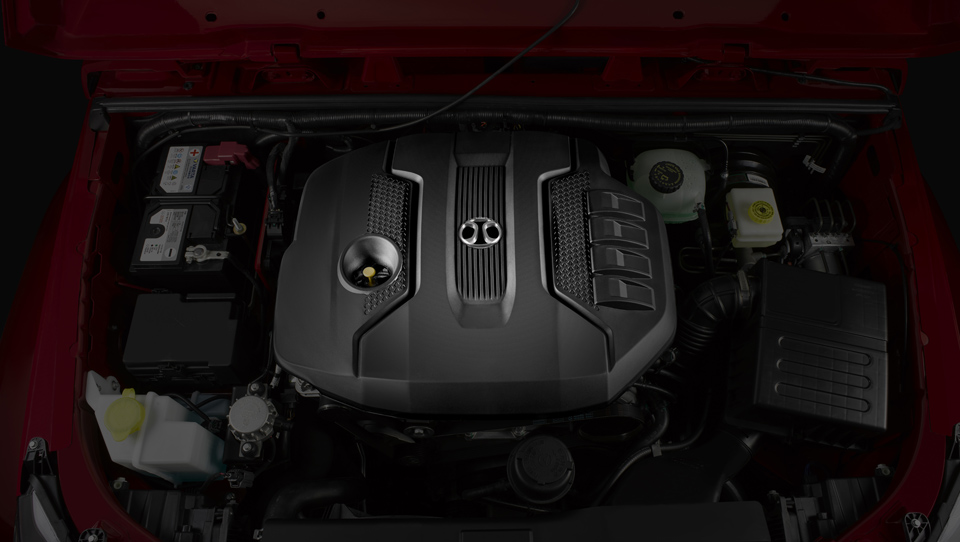 The 2.3L Turbo-Diesel engine can generate a max power of 250PS and a max torque of 350Nm. Talking about the 2.0L Turbo-Petrol engine, it can generate a max power of 204Hp and a max torque of 280Nm.
ALSO READ: 2021 Jeep Compass Coming Soon in Nepal: Newer, Better, and More Features
Depending on the launch variant, it will be available with either Automatic or Manual transmission.
Moreover, we are expecting to see it in a 4WD drive.
*specifications might vary at launch
Features
Baic BJ40 Plus will be a luxury off-roading machine. So, it will come with a premium list of features.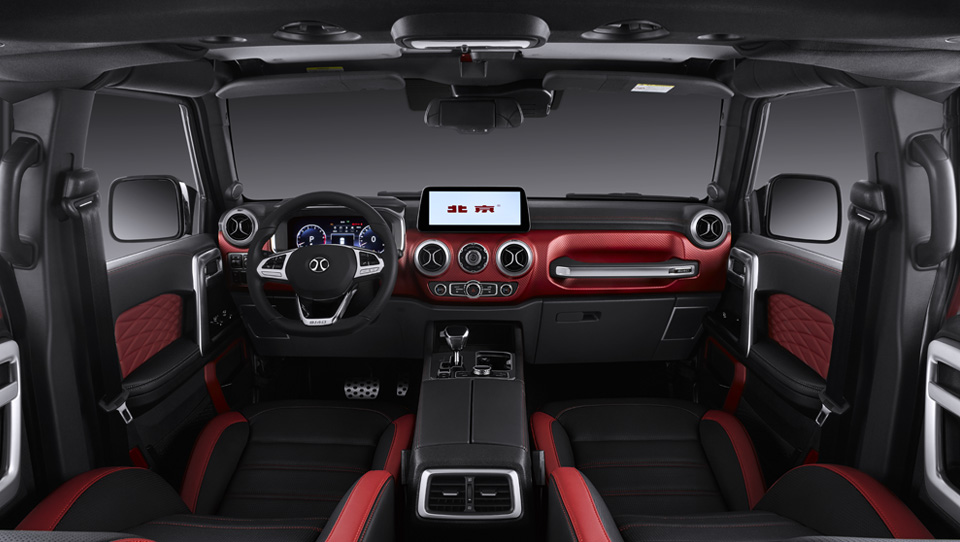 BAIC BJ40 Plus Feature Highlights
Open Body Inspired Design
Powerful Engine
Stylish, Modern, and Aggressive
LED Lighting System with Tunnel Effects
Premium Leather Interiors
Digital Instrument Panel
Touch Screen Infotainment System
BAIC BJ40 Plus Price in Nepal and Availability
BAIC BJ40 Plus price in Nepal is expected to cross Rs. 95 Lakhs mark. Considering the number of features on offer, the pricing is kind of reasonable.
The specs are pretty sweet, but the design feels a bit too familiar.
BAIC claims Jeep Wrangler as an official inspiration for BJ40 Plus. But it also has hints of Land Rover Defender, Mahindra Scorpio, and Hummer.
Furthermore, it is set to compete against the Jeep Wrangler and Land Rover Defender.
While we can't judge it by performance right now, BAIC BJ40 is offering something similar at more affordable pricing.
As for the launch date, BAIC BJ40 will launch sometime in late April.
In any case, it will be interesting to see how the market will react to this.
---
Also, watch our review of the Proton Saga in Nepali.